INVESTMENTS IN POLAND
The year in investments
50 completed investment projects with a total value of €1,809.74m which will create 8,513 new jobs in the nearest future - it's a preliminary result of investments supported by PAIiIZ in 2014.
Recently, 4 new investment projects have appeared in PAIiIZ portfolio. The total value of 153 investment projects currently serviced by PAIiIZ is €2,836.59m. There are also 30,579 new jobs planned due to ongoing FDI projects.
Undoubtedly, the leader in terms of country of investors' origin is still US. The value of 51 American investments is €780.95m; 7,315 new jobs are planned by companies from the US. Investors from Germany are on the 2nd place (21 investment projects with worth €289.65m and 4,443 new jobs planned). On the podium, there are also investors from France (11 investment projects worth €197.7m, 2,606 new jobs planned). Following position have been taken by investors from the UK (8 projects), India and South Korea (7 projects each).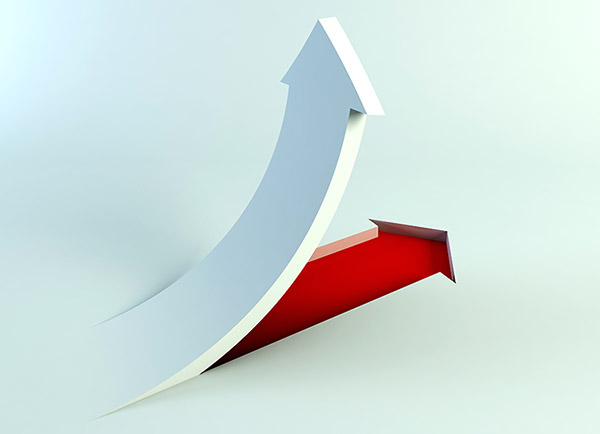 auris - Fotolia.com
In terms of sector, the most popular is BPO (36 investment projects worth €36.25m, 10,155 new jobs planned). The leader is followed by automotive sector (32 investment projects. worth €586.25m, 7120 new jobs planned), food (14 projects worth €57.2m, 1,766 new jobs planned) aviation (12 projects), wood (12 projects) and electronics and ICT (6 projects each).
More information: www.paiz.gov.pl/20141208/year_of_paiiiz_investments. (PAIiIZ)
Mission completed: new investors from Germany and Japan
635 new jobs and nearly €28 m - this is the expected result of investment mission to Germany that was held recently by PAIiIZ in cooperation with Deustche Bank while due to PAIiIZ investment mission to Tokyo two companies are interested in entering Polish.
During the mission to Japan attended by PAIiIZ and representatives of the Pomeranian and Łódź SEZs, PAIiIZ representatives met with 12 Japanese companies. Due to that, two of them were already added to the list of projects provided by the Agency.
Meanwhile, under the investment mission to Germany a meeting with clients of the Deustche Bank in Dusseldorf and Stuttgart that are interested in investing in Poland was held. A similar meeting with three German companies was arranged in the headquarters of NRW Bank. PAIiIZ representatives also met with companies representing engineering and food industries gathered in the association of companies operating in the region of Lübeck in Northern Germany.
Moreover, the Agency's delegation met representatives of the Chamber of Commerce of city and the land of Bremen. This region is described as the German hub of heavy industry and specialises in the manufacturing of fibreglass. The bilateral talks were focused on Polish potential investments in Bremen. It is worth to mention that membership in chambers for is mandatory all companies operating in Germany.
Agency does not provide more detailed information about new projects acquired due to the investment missions to Japan and Germany. (PAIiIZ)
GE opens a "brilliant" factory in Poland
GE break ground on $54m "brilliant" factory and Customer Experience Center in Bielsko-Biala, Poland.

GE New Bielsko-Biala facility is to become one of company's first "global" brilliant factories with advanced manufacturing to better serve its customers globally and bring products to market faster. The Bielsko-Biala facility will enable GE to accelerate product development and manufacturing by combining engineering, development, testing and manufacturing operations in a centralized, high-tech environment. The brilliant factory will leverage digital fabrication technology, lean manufacturing methods, rapid prototyping, advanced materials sciences, supply chain efficiency and open innovation.
The new facility will be one of the largest in the region, capable of employing up to 1,200 employees. (GE)
MACROECONOMIC POLAND
Exchange rates (as of 11.12.2014):
| | | |
| --- | --- | --- |
| | Buy | Sell |
| USD | 3.3383 | 3.3683 |
| EUR | 4.1666 | 4.1944 |
Source: www.nbp.pl
EVENTS
Investment attractiveness of Polish provinces in 2014
On the 12th of December in PAIiIZ hosts the presentation of annual report entitled "Investment attractiveness of Polish provinces in 2014". The meeting starts at 12:15.
During the conference, international experience in creating science and technology parks as modern instruments to increase investment attractiveness and regional development will be presented.
Applications should be sent by 5 December to: hanna.rakowska@paiz.gov.pl and miroslaw.odziemczyk@paiz.gov.pl until 17:00.
The report has been compiled to the order of PAIiIZ by Warsaw School of Economics under the direction of Professor Hanna Godlewska-Majkowska.
More information: www.paiz.gov.pl/20141205/investment_atractiveness_of_polish_provinces. (PAIiIZ)
Food industry in China
On 18 December, PAIiIZ will host a seminar focusing on the food market in China.

The seminar's aim is to familiarise Polish business with the practical aspects of cooperation with a Chinese business partner. Distribution channels, methods of entering the Chinese market and procedures of products registration are the most important highlights of the meeting. The conference is addressed to representatives of Polish companies, special economic zones and to the media.
Companies interested in participating in the event should register online by www.paiz.gov.pl/rynek_spozywczy until 15 December, 12:00.
Admission is free of charge. Conference is held in Polish.
More information: www.paiz.gov.pl/20141218/food_industry_in_china. (PAIiIZ)
German market - a chance for Polish Businessmen
On the 15 December, in Poznań the debate on opportunities of business development of Polish companies in German market will take place.
During the meeting, the participants will learn about the support for Polish companies provided by Polish Ministry of Foreign Affairs for Polish regarding economic diplomacy in Germany. The offer of Promotion of Trade and Investment Department of the Polish Embassy in Germany and German economic institutions will also be presented.
The event is directed to businessmen, representatives of local authorities and everyone who is interested in doing business in Germany.
Applications should be sent to rodm@rodm-poznan.pl until the 11 December.
The event has been arranged by Instytut Zachodni, Ośrodek Debaty Międzynarodowej. The participation in the meeting is free of charge. More information on www.rodm-poznan.pl/rynek-niemiecki-szansa-dla-polskiego-przedsiebiorcy.html. (RODM)
FROM THE REGIONS
Pomerania Educational Cluster
Under the agreement between three sides: Pomeranian SEZ, Pomeranian Chamber of Small and Medium Enterprises and Fundacja Pozytywne Inicjatywy the Pomerania Educational Cluster has been established.
The Cluster will participate in the cooperation between local educational centres and business, to support them in shaping the local market of graduates of technical schools and vocational schools. Pomeranian SEZ is a coordinator of the project. (PSEZ)
---

Editorial office:
Polish Information and Foreign Investment Agency, 00-585 Warsaw, Bagatela Street 12
Information and Communication Department, tel: +48 22 334 99 49, fax: +48 22 334 99 99,
e-mail:
redakcja@paiz.gov.pl