NEWS
13 new investments and about 2000 new jobs
During the last two weeks, PAIiIZ acquired 13 new investment projects that together are worth €65m. It is chance to create 2,000 new jobs in Poland.
Currently, the Agency provides 169 projects with a total value of € 3,566m that can generate 32,500 new jobs in the future. As previously, the biggest number of investments come from the US.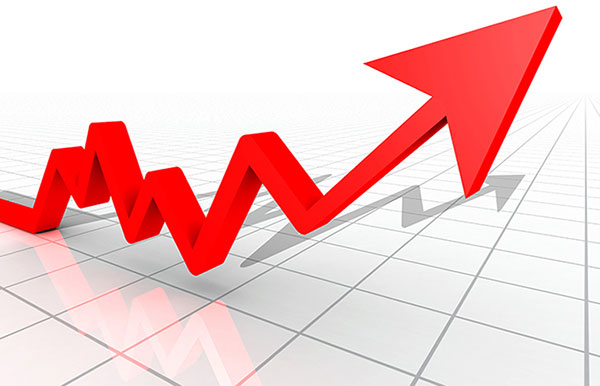 © Jeff Metzger - Fotolia.com
There are 42 projects run by American companies in Poland with PAIiIZ support. In terms of the sector, the biggest number of investment is run by BPO sector (39 projects; € 32.52m; 10,155 new jobs).
More information: http://www.paiz.gov.pl/20151109/13_new_investments_and_about_2000_new_jobs (PAIiIZ)
Madrid-Warsaw-Brussels: Chinese season in Europe
In recent days, the New Silk Road is one of the most important topics, discussed in the whole of Europe. After the summit in Madrid and the conference in Warsaw, now the time has come for Brussels, where the China-Europe Investment and Connectivity Cooperation Forum was held on 9 November. Poland at the forum was represented by president of PAIiIZ Sławomir Majman and marshal of Łódzkie province Witold Stepięń.
Arranged at the European Union Committee of the Regions Commission's Directorate-General for Regional and Urban Policy, the forum was dedicated to cooperation of European regions with China.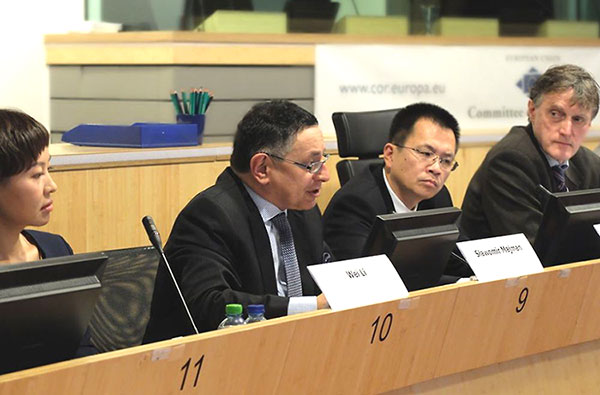 Majman: "The future of EU - China cooperation is in regions and Poland has a key role to play" (Source: Mission of China to the UE)
"The future of EU - China cooperation is in regions and Poland has a key role to play", said PAIiIZ president Sławomir Majman. As Deputy General Manager of the Silk Road Fund, Mrs. Wang Dan announced in Brussels, currently the Fund is interested in financing the dry port in Łódź, which will enable to transport goods over the European Union.
More information: www.paiz.gov.pl/20151109/madrid_warsaw_brussels_chinese_season_in_europe
(PAIiIZ)
Sixth Bridgestone's investment with PAIiIZ support
On 6 November, the Japanese giant Bridgestone celebrated the grand opening of the recently expanded tyre and rubber factory in Stargard Szczeciński. The project was supported by PAIiIZ. The opening ceremony was attended by PAIiIZ deputy president Sławomir Krużmanowski.
Covering 147,000m2 factory is able to produce 3,600 tyres for trucks and busses as well as 1,700 treads daily. The investor also increased the number of employees by 170 people and now it hires 835 members of staff in Stargard Szczeciński.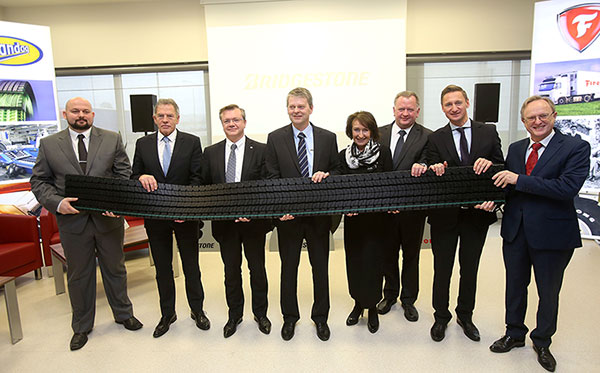 1,700 treads daily will be produced in Bridgestone factory in Stargard Szczeciński
The total costs of investment reached €120m. Modernisation of the factory in Stargard Szczeciński is a reinvestment and the sixth investment project run jointly by Bridgestone and PAIiIZ. (PAIiIZ/ Bridgestone)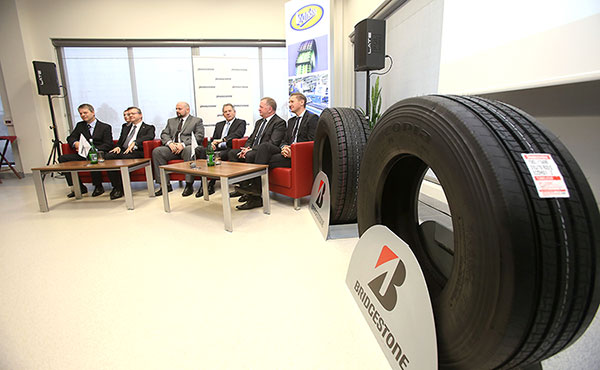 Speakers and guests of the conference presenting the modernised Bridgestone factory in Stargard Szczeciński
More information: http://www.paiz.gov.pl/20151109/sixth_bridgestone_investment_with_paiiiz_support
Mercator grows in Thailand
Polish company Mercator from Brześć Kujawski expands a medical gloves factory in Thailand. The total value of the project reaches PLN 100m.
Under the investment, seven production lines will be created to double the production capacity to the level 240 million gloves per month. The project will be financed both from company's own resources and from bank loans. The investment begins in 2016. (Mercator)
MACROECONOMIC POLAND
Exchange rates (as of 12.11.2015):
| | | |
| --- | --- | --- |
| | Buy | Sell |
| USD | 3.9287 | 4.0081 |
| EUR | 4.1971 | 4.2819 |
Source: www.nbp.pl
FROM THE REGIONS
Wałbrzych SEZ joins Automotive Cluster in Dolny Śląsk
Wałbrzych Special Economic Zone "INVEST-PARK" is the next partner of the Automotive Cluster of Dolny Śląsk. Led by Legnica SEZ, the cluster also gained two other members representing the business sector. Both of them operate in the WSEZ.
Automotive Cluster in Dolny Śląsk is a joint project of Legnica SEZ, local automotive industry, Wrocław University of Technology, PAIiIZ and the Ministry of Economy. It is focused on exchange of knowledge and experiences and on cooperation between business, universities and institutions.
Not only did the Wałbrzych SEZ join the cluster. Declarations of a membership was signed also by the French producer of car seats Faurecia (ooperating in Wałbrzych and Laskowice) and GKN Driveline, a British manufacturer of drive components from Oleśnica.
More information: https://invest-park.com.pl/blog/2015/11/06/razem-dla-motoryzacji/ (WSEZ)
DID YOU KNOW...?
Polish Voice login technology goes to US
Made in Poland, a voice biometric system for verification of customers is to conquer the US market. The technology has been invented by a start-up VoicePIN together with scientists from the University of Science and Technology in Kraków.
VoicePIN is a biometric system for easy and secure user authentication. Using unique voice characteristics, VoicePIN allows to access every personal data without the necessity of remembering logins or passwords as well as completely reduces the risk of data hijacking and identity theft. This advanced voice biometrics solution has been designed to support the end users of banks, call centers and IVR help desks. (VoicePIN/PAP)
---

Editorial office:
Polish Information and Foreign Investment Agency, 00-585 Warsaw, Bagatela Street 12
Information and Communication Department, tel: +48 22 334 99 49, fax: +48 22 334 99 99,
e-mail:
redakcja@paiz.gov.pl