NEWS
PAIiIZ opens office in Katowice
PAIiIZ and the Regional Chamber of Commerce (RIG) established a cooperation agreement on opening PAIiIZ local office in Katowice. The letter of intent was signed by the Agency deputy president Michał D±browski and president of RIG Tadeusz Donocik.
PAIiIZ and the Regional Chamber of Commerce (RIG) established a cooperation agreement on opening PAIiIZ local office in Katowice. The letter of intent was signed by the Agency deputy president Michał D±browski and president of RIG Tadeusz Donocik.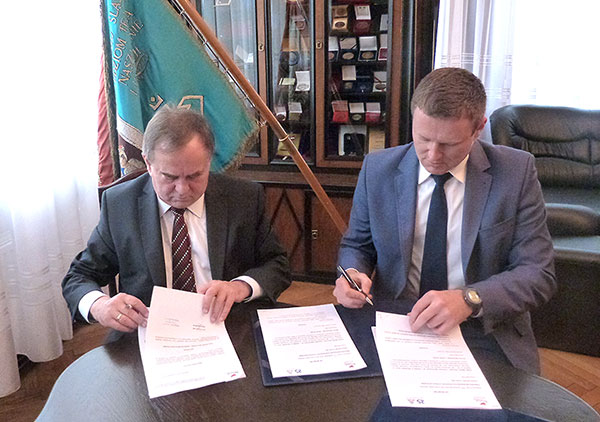 PAIiIZ deputy president Michał D±browski and president of RIG Tadeusz Donocik signing the agreement
Under the agreement, both sides will intensify support for entrepreneurship in the so-called Makroregion Południowej Polski (Polish Southern macro-region) covering Małopolska and ¦l±skie. "We would like to balance the development of all Polish regions. Now we are concentrating on cutting the distance between Warsaw and Silesia, supporting small and medium-sized companies in their investment and export activity, D±browski commented.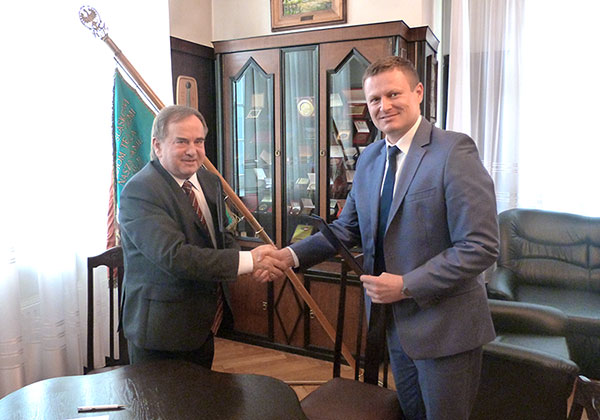 PAIiIZ deputy president Michał D±browski and president of RIG Tadeusz Donocik signing the agreement
More information: www.paiz.gov.pl/20151105/paiiiz_opens_office_in_katowice
Focus on Poland at EXPO 2015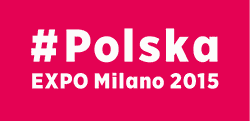 For the 180 days of EXPO 2015, the Polish Pavilion was crowded. "We managed to attract 1,7 million of visitors. This is more than double than we had previously expected", said Sławomir Majman, PAIiIZ president and Commissioner General of the Polish Section at EXPO 2015 in Milan. Together with representatives of Polish Tourist Organisation (POT), Polish Agency of Enterprise Development and Podkarpackie region, Majman presented results of the Polish presence at the exhibition.
The Polish Pavilion attracted not only Italians and international tourists but also became a place visited by over 200 governmental delegations from all over the world that came there to provide business talks with the Polish Commissioner General. According to Majman, there is no better place in the world and no better time to provide economic diplomacy than during EXPO. The exhibition allows all to arrange strategic political and economic meeting as well to provide lobbing for Poland in less formal style.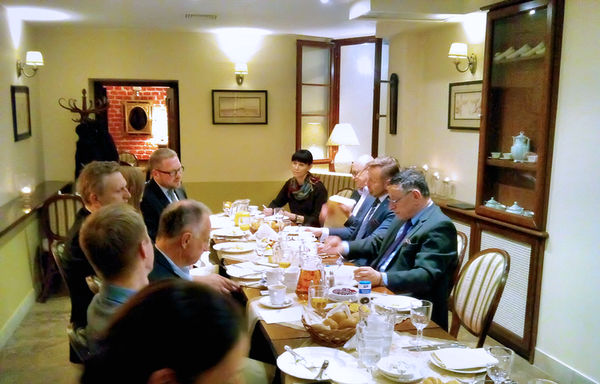 M. Tabisz: For international audience, EXPO became a good lesson about our part of Europe and regions that create it
More information: www.paiz.gov.pl/20151104/focus_on_poland_at_expo_2015
PAIiIZ caught 9 new investors
Latest PAIiIZ Department of Foreign Investments (DFI) mission to the United States has finished with great success. The Agency has acquired nine investment projects. Some of them are entering Poland for the first time.
Headed by DFI director Iwona Chojnowska-Haponik, the investment delegation from PAIiIZ was promoting Poland in US as a reliable and attractive investment partner and a good location for American companies for doing business there. PAIiIZ experts took part in negotiations with American business institutions, decision makers and potential investors from financial, business service sector and with those that are interested in establishing R&D centres in Poland. The talks were held in Fort Lauderdale, Philadelphia, New York, Boston, Chicago, Minneapolis, Mountain View, Seattle and South Jordan.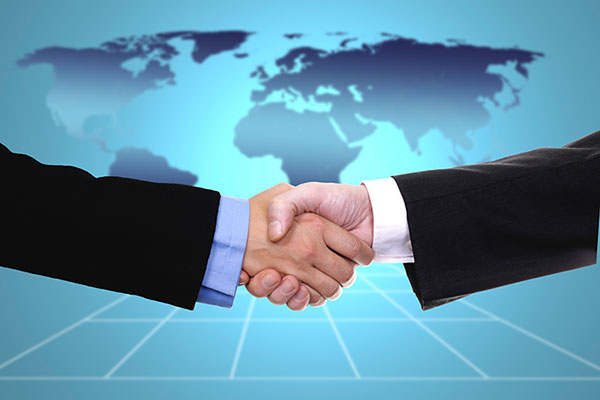 © Sandra Gligorijevic - Fotolia.com
As a result of the talks, nine American investments have been added to PAIiIZ portfolio. Five of just attracted investors have never invested in Poland before. According to Chojnowska-Haponik, those recently acquired investments from the US will deliver additional 1,500 new jobs to Polish market.
Since long time, America is the biggest national investor in PAIiIZ portfolio. Currently, the Agency supports over 30 investment projects. One of them is Solarwinds, that approved the public grant in Poland and starts to establish a strategic R&D centre in Kraków where about 300 new jobs will be created soon. (PAIiIZ)
$ 100m for Polish projects developing agriculture in Kenia
Polish government signed the agreement with Kenyan authorities to grant them with loan amounting of $100 m. The agreement opens the way for Polish companies to participate in projects modernizing Kenyan agriculture.
Due to the agreement, Polish companies - including joint ventures with Kenyan counterparts are welcome to take part in 22 auricular tenders. The whole list is available here: www.kilimo.go.ke/index.php/tenders/ One can apply deadline is 27 November 2015.
More information is available by:
Ministry of Agriculture, State Department of Livestock
Address: P. O. Box 34188-00100 Nairobi, Kenya
Contact Person: Head, Supply Chain Management Services
Telephone: +254 020 2718870
Email: pslivestock@kenya.go.ke
www.kilimo.go.ke. (PAIiIZ/GoAfrica)
PLN 214m enter Mielec SEZ
Mielec Special Economic Zone has issued 8 business permits. All new investment have a total value of PLN 214.8m and they can generate 303 new jobs in the zone.
Lubella is the company that will invest the biggest amount reaching PLN 87m. The investor will build a new production facility and warehouse and create 30 new jobs in its pasta factory. The second biggest new investment will be provided by aviation company Cyclone Polska that for PLN 30m will build a factory of aircraft accessories for Airbus, Boeing, Lockheed Martin, Bombardier in Kra¶nik "sub zone". The third biggest investment within the zone will be provided by MW Lublin that plans to establish an innovative production line of car wheels spending PLN 21m and creating 21 new jobs.
Since the beginning of 2015 Mielec SEZ has already issued 26 investment permits. (Euro-Park Mielec)
Faurecia builds new factory
On 2 November, in Legnickie Pole, Faurecia opened a production plant of automotive accessories.
Due to new investment, Faurecia will create 175 new jobs. The company has been present in Legnica SEZ since 2001 where it owns two factories. The total employment of Faurecia in Poland reaches 800 people. (LSEZ)
Pomorska SEZ gets bigger
The government allow to extend the Pomerania Special Economic Zone by sites in Brodnica, Łeba, Liniewo i Lipno, Gdańsk and Starogard Gdański, Toruń, Janikowo i Czarnkowo.
Adding new investment plots to the zone will lead to the creation of 1,434 new jobs and attract investment worth PLN 833m in total. (Pomerania SEZ)
New investment in Kostrzyńsko - Słubska SEZ
At least PLN 18m will be invested by TVG in Kostrzyńsko - Słubska SEZ.
TVG is to build a ventilation components' plant in the zone and plans to equip the object with machine park. The company declared the will to create 90 new jobs there. (Ministry of Economy)
MACROECONOMIC POLAND
Exchange rates (as of 06.11.2015):
| | | |
| --- | --- | --- |
| | Buy | Sell |
| USD | 3.8649 | 3.9429 |
| EUR | 4.2011 | 4.2859 |
Source: www.nbp.pl
ANALYSES AND REPORTS
Investing in Poland 2016
Warsaw Business Journal and PAIiIZ invite you to read the latest edition of "Investing in Poland" report.
The publication is a useful guide on trends in investments, special economic zones and techno parks in Poland. (PAIiIZ)
The report is available in English on www.paiz.gov.pl/publikacje/o_polsce
Poland Manufacturing PMI goes up
According to Markit Economic, Poland Manufacturing PMI climbs high reaching 52.2 points. This is the best result since 3 months.
Polish industry is now influenced by a both output and new orders boosted by a recovery in growth of exports. Manufacturing employment increased for a survey-record twenty-seventh consecutive month but firms remained cautious with regard to purchasing activity.
The PMI rose to 52.2 in October, from September's 12-month low of 50.9. This signalled the strongest improvement in manufacturing business conditions since July, and extended the current sequence of overall growth of the sector to 13 months. That said, the strength of the upturn remained weaker than the trend shown throughout the first half of 2015. (Markit Economics)
Poland high in Technology Fast 50 2015
12 Polish companies has been listed in Deloitte "Technology Fast 50. 2015 Central Europe" of the most dynamically growing high-tech companies in the region.
Originated in Czech Republic Simplity is this year's leader of the Deloitte survey, however, the second place was won by Polish SkyCash. This is a mobile payment system that delivers public transport and parking tickets for purchase. Application was downloaded by over 2 million users who make 500.000 transactions per month.
The last place on the podium belongs to the last year's leader Hungarian company called Szallas.hu.
The CE Technology Fast 50 report about celebrating companies that are delivering technological innovations which drive industry and business in our region forward. (Deloitte)
The report is available by: www2.deloitte.com/content/dam/Deloitte/global/Documents/About-Deloitte/central-europe/CE_Fast_50_2015.pdf
DID YOU KNOW...?
Where to go on holiday in 2016? To Poland!
According to Lonely Planet, Poland was listed among ten best holiday destinations for 2016. This is the first time when Poland jumps in to the "Best in Travel 2016" ranking.
Wrocław, Kraków, Wieliczka, ŁódĽ, Szczecin as well as golf course in Zachodniopomorskie are the places worth to see in Poland in 2016, argues Lonely Planet.
www.lonelyplanet.com/best-in-travel/countries/7. (Lonely Planet)
---

Editorial office:
Polish Information and Foreign Investment Agency, 00-585 Warsaw, Bagatela Street 12
Information and Communication Department, tel: +48 22 334 99 49, fax: +48 22 334 99 99,
e-mail:
redakcja@paiz.gov.pl