NEWS
Anna Polak-Kocińska awarded
Polish Chamber of Automotive Industry awarded PAIiIZ deputy president Anna Polak-Kocińska for her personal involvement in the development of the automotive sector in Poland. During the 9th "AutoEvent" - automotive industry conference, the award was also presented to deputy minister of economy Grażyna Henclewska.
During the AutoEvent the automotive industry in Poland honored its leading members. "The Investor of the Year 2015" award was given to Polaris Poland for launching the factory of the off-road vehicles in Opole. The title of "Manager of the Year 2015" went to Przemysław Pendrowski, member of the Board of Voith Industrial Services. In addition, three companies: AC, Poland Smelting Technologies Polst and Nexteer Automotive Poland were announced innovators of the year, and received DEKRA AWARD 2015.
(PAIiIZ/AutoEvent)
With MOFCOM about "One Belt. One Road" initiative
The representatives of PAIiIZ and the Chinese Academy of International Trade and Economic Cooperation, visited PAIiIZ to talk about the importance of maritime and rail connections in the currently implemented international project "One Belt. One Road", initiated by China.

The role of Poland in the Chinese project established in 2011, entitled "One Belt. One Road" - of building an international transport network - was the main highlight of the meeting with Chinese delegation headed by deputy president of the Academy, Ren Hongbin. As president Majman explained, participation of Poland in this initiative proves the leading position of Poland in the Central and Eastern Europe.
Located in the centre of the continent and at the crossroads of major transportation routes, Poland has a chance to be a logistics hub of "One Belt. One Road" in Europe, benefiting from the development of local transport infrastructure, export growth and the increase of Chinese investments in Poland and Polish in China.
Chinese Academy of International Trade and Economic Cooperation is an R&D institution operating under the Chinese Ministry of Commerce called MOFCOM.
More information: www.paiz.gov.pl/20150707/with_mofcom_about_one_belt_one_road_initiative. (PAIiIZ)
Looking for Italian investors: Dolny Śląsk at EXPO 2015
"There is no better place for Italian companies to do business in Poland than Dolny Śląsk" (Lower Silesia), argued jointly Commissioner General of the Polish Section at EXPO 2015 Sławomir Majman, marshal of the province Cezary Przybylski during the Dolny Śląsk Business Day held on 2 July in the Polish Pavilion at EXPO 2015 in Milan.
"There is no better place for Italian companies to do business in Poland than Dolny Śląsk", said jointly Commissioner Majman and marshal Przybylski
At the beginning of July, Polish Pavilion at EXPO 2015 hosted the Dolny Śląsk (Lower Silesia) Province Week. Dolny Śląsk is one of the fastest developing regions in Europe. Due to a convenient location: in the close connection to the German and Czech borders, with a dense network of constantly developing roads and highways and railway lines, with qualified staff and attractive investment areas, Dolny Śląsk has become the investment magnet. Legnica Special Economic Zone and Kamienna Góra Special Economic Zone for Medium Business are operating in the region. In Dolny Śląsk, the automotive, education and aviation clusters have been also established. The business offer of the region has been attracting companies mostly from automotive industries with German, French, Japanese and Italian capital.
During the Dolny Śląsk Business Day, participants of panel discussions - including SEZ representatives and Italian companies already active in the province - discussed how local innovations are translated into business. Also B2B talks were held during the event. One could also explore the Dolny Śląsk business offer presented at the exhibition held in the Polish Pavilion.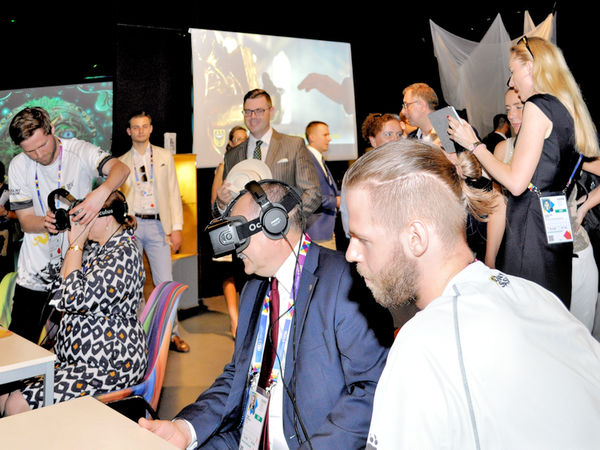 Presentation of innovation projects made in Dolny Śląsk
More information: www.paiz.gov.pl/20150702/looking_for_italian_investors_dolny_slask_at_expo_2015. (PAIiIZ)
Katowice SEZ: PLN 900m in 2015
Mubea Automotive Poland joins the group of investors located in Katowice Special Economic Zone. This international producer of automotive components has already started to recruit employees that will work in the factory in Ujazd.
The investor's new production facility will be located in the 14-hectar-plot in regional Park of Katowice SEZ in Ujazd that is a part of Gliwice sub-zone. This is the first factory of Mubea Automotive in Poland. The company plans to create 350 new jobs there. The production of spring band clamps and tensions systems will be launched in 2016. On the request of investor, the total value of investment is confidential.
Mubea's plant is the second biggest investment - after Japanese NGK Ceramics Polska, (the automotive sector) - that entered the Katowice Special Economic Zone in 2015. In the first quarter of 2015, the zone issued 20 investment permits worth in total about PLN 900m. The total number of planned new jobs that will be created under new projects will reach 780. The growing interest of investors in recently joined investment areas in Częstochowa has been observed by the zone; 6 out of 20 new projects are to be implemented there. (KSEZ)
1Q in the Mielec SEZ
Due to 15 new business permits issued since the beginning of 2015 by the authorities of Mielec Special Economic Zone, 425 new jobs will be created in the Podkarpackie and Lubelskie provinces.
The majority of projects will be developed in Mielec. Gumotiv, South Bay Solutions Europe, CNC Innovation and AKSIL will build new production halls and equip them with specialized manufacturing machinery. Several companies have decided for reinvestments in Mielec SEZ. Among them there are: Samdex, Melex, Spiroflex, Colfarm, Elmat and ML System that plan the expansion of existing buildings and modernisation production equipment.
Three other investors will operate in the Lublin region: ELPES, Modern Expo and "Pol-Skone".
The total value of this year's investments in the Mielec SEZ amounts to over PLN 227 million. (Mielec Euro-Park)
170 new jobs in Warmińsko-Mazurska SEZ
Żuławska Fabryka Mebli recieved a busines permit to operate in Warmińsko-Mazurska Special Economic Zone.
Under the investment, the production capacity of the company's factory in Elbląg will be increased. The investor also plans to build a production hall and a warehouse that will provide storage and logistic services for local furniture producers. The total value of investment reaches PLN 75m. 170 new jobs will be created by the Żuławska Fabryka Mebli within the project. (Ministry of Economy)
MACROECONOMIC POLAND
Exchange rates (as of 09.07.2015):
| | | |
| --- | --- | --- |
| | Buy | Sell |
| USD | 3.7936 | 3.8702 |
| EUR | 4.1889 | 4.2735 |
Source: www.nbp.pl
EVENTS
Morning coffee with BSS. Katowice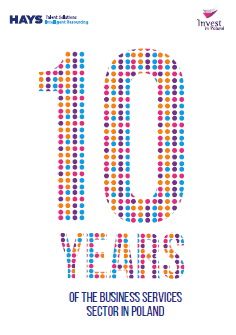 The major of Katowice, PAIiIZ and HAYS Poland invite media to join "The Morning Coffee with BSS" press meeting that will be arranged on 15 July in Pałac Goldsteinów (Plac Wolności 12a) in Katowice, at 11:00.
What makes Katowice the attractive investment destination for BSS sector? How BSS projects impact on the city's development, creation of new jobs and improvement of life quality in Katowice? Those questions will be answered by: major of Katowice Marcin Krupa, director of Foreign Investment Department at PAIiIZ; Iwona Chojnowska-Haponik, Regional Manager, Hays Talent Solutions Agata Piątek, Talent Acquisition Team Leader, Hays Talent Solutions Alicja Malok, Delivery Centre Director Infrastructure Service and Operations Eastern Europe, Capgemini Marcin Nowak.
The discussion will be based on outcomes of the report entitled "10 years of BSS in Poland" that was prepared by PAIiIZ and HAYS Poland.
Media accreditation is available until by 14 July 10:00 by justyna.lukasiewicz@katowice.eu.
More information: PAIiIZ, Beata Jeż, 668-315-719 and Hays Poland, Piotr Karczmarski, 661 610 554. (PAIiIZ)
Wiktoria awards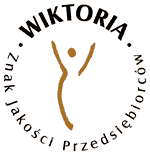 Warsaw Chamber of Entrepreneurs invites all companies to take part in the 18th Wiktoria competition awarding the most thriving Polish companies. The Wiktoria awards will be presented during a gala ceremony on 24 October in Warsaw.
The Wiktoria award is given in 15 categories for companies - no matter the size of the company and the number of employment - for outstanding quality, reliability and confidence in doing business. Companies wishing to participate in the competition should send an application until 15 July to: biuro_promocji@nagrodawiktoria.pl. WIKTORIA awards will be presented during a gala ceremony on October 24 in Warsaw.
Ministry of Economy, PAIiIZ and PARP took the patronage over the competition. (Warsaw Chamber of Entrepreneurs)
More information: www.nagrodawiktoria.pl
ANALYSES AND REPORTS
OECD focuses eyes on Poland
According to OECD forecast, output growth, supported by strengthening private consumption, is projected to continue to rise in Poland, reaching 3.7% in 2016.
Also the labour market will make further progress, and exports will benefit from firmer international trade and faster growth in the euro area.
The authors of the OECD forecast also focused their eyes on the macroeconomic results of Poland in the past years, commenting that the country experienced the remarkable GDP increases over the past 25 years and solid investment growth in 2014.
www.oecd.org/economy/poland-economic-forecast-summary.htm (OECD)
FROM THE REGIONS
PAIiIZ & BRDA support Bydgoszcz
Bydgoszcz Regional Development Agency and PAIiIZ signed the letter of intent on cooperation regarding the creation of investment offer of the city of Bydgoszcz.
Under the cooperation, both agencies will focus on the increase of the attractiveness of Bygdoszcz including its bordering communities as the investment destination of investors. PAIiIZ will provide expert support and training for representatives of local administration in preparation of investment offers, investment promotion as well as creating and managing investment data bases. Both sides also declared the will to exchange economic information.
In the recently published "Doing Business report Poland 2015", Bydgoszcz has been listed as the leading city in Poland regarding the doing business for small and medium cities and creating best environment to deal with construction permits. (PAIiIZ)
DID YOU KNOW...?
Polish culture wins hearts of the audience of EXPO 2015 in Milan
During the whole summer, three times a day Polish Pavilion at EXPO 2015 in Milan will be the venue of classic music concerts performed by young brilliant piano players.
During 13 weeks, 13 young Polish musicians including Łukasz Byrdy, Andrzej Wierciński and eight participants of this year's International Chopin Piano Competition will play Polish classic music including Fryderyk Chopin's. Every year the world-wide famous International Chopin Piano Competition held in the National Philharmonic Orchestra of Poland is a music celebration. This autumn, 84 pianists from 9 countries will come to Warsaw - the city of Chopin - to win the competition.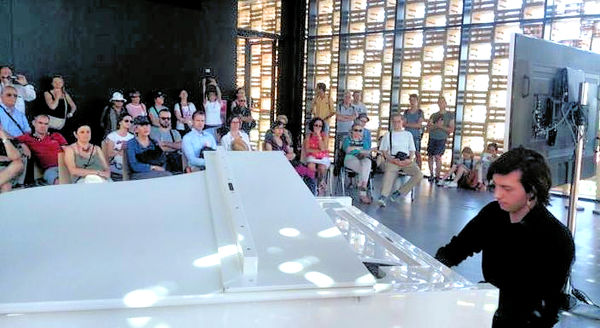 One of the summer music concerts in the Polish Pavilion
Classic music concerts are held there times a day, everyday until 28 September at: 14:00; 16:00 and 18:00. On 13 September the gala concert will be arranged.
Also September will be dedicated to film enthusiasts as the Polish Film Week will be arranged in Polish Pavilion at EXPO 2015. (PAIiIZ)
---

Editorial office:
Polish Information and Foreign Investment Agency, 00-585 Warsaw, Bagatela Street 12
Information and Communication Department, tel: +48 22 334 99 49, fax: +48 22 334 99 99,
e-mail:
redakcja@paiz.gov.pl