Bulgarian doors wide open for Polish business
The prospects for strengthening Polish-Bulgarian economic relations and the importance of mutual trade were key issues of the Polish-Bulgarian Economic Forum, attended by President Andrzej Duda and President of the Republic of Bulgaria gen. Rumen Radeva. The event, which took place on October 5, 2017. Deputy Minister of Development Witold Słowik and Vice-President of the Polish Agency for Investment and Trade Krzysztof Senger also participated.
The main trading partners of Bulgaria in the EU are Germany, Italy, Romania, Greece, France, Belgium and Spain. Poland also wants join this circle. Poland's exports to Bulgaria recorded in 2016 reached a record value of PLN 1 billion (Ann increase of 22% y / y), and doubled since 2010. Imports amounted to PLN 550 million (up by 0.07% y / y). Family manufacturers of rail vehicles and construction materials, or developers, strengthen their position on the Bulgarian market. The forum was about making promising business contacts and opportunity to tighten bilateral relations. During the event Krzysztof Senger presented instruments supporting the internationalization of companies, including those which chose Bulgaria for the direction of expansion.
The Bulgarian President was accompanied by a delegation of several business delegations from companies representing many sectors of the economy, mining, construction, design, agri-food and transport among others.
PolishHub promotes Polish bio-tech sector in the Silicon Valley
PAIH office in San Francisco called the PolishHub, together with the Polish Development Found, promoted Polish bio-tech companies during the MedTech Conference in San Jose.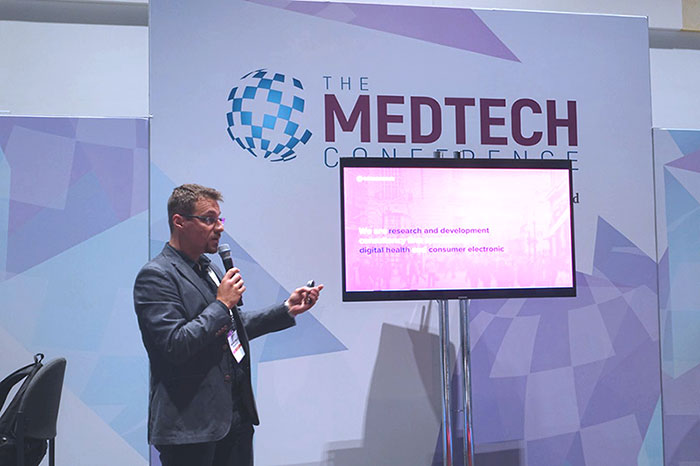 Presentation of the product of Polish start-up Consonance
MedTech Conference is an event that brings together in to San Jose a leading US, bio-tech industry. The event is organized by The Advanced Medical Technology Association (AdvaMed), which gathers nearly three hundred of highly innovative manufacturers of medical devices and diagnostic accessories as well as information systems providers that work for the bio-tech industry. "A significant group of the AdvaMed's partners operated outside the United States - in Europe, India, China, Brazil and Japan. "Therefore it is a chance for Polish companies for both, mentoring and development of business relationships worldwide ", says Head of PAIH's US office called the PolishHub, Maja Kieturakis.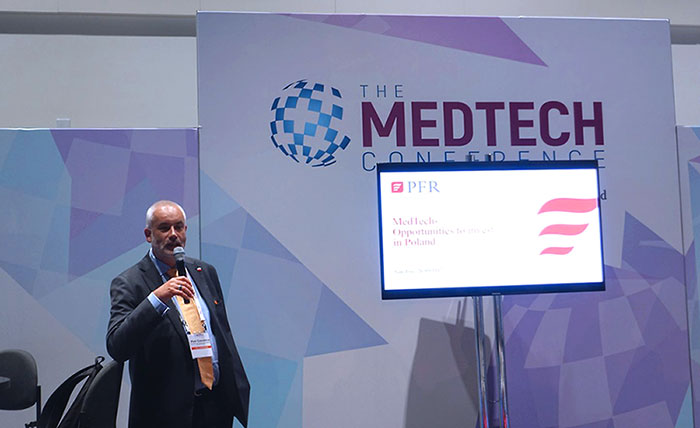 Professor Piotr Czauderna talks about the potential of Polish medical companies
Thanks to PAIH, Polish companies had an opportunity to present their solutions at the MedTech Conference. Those were Polish digital-heath software manufacturers Consonance and TTMS. The role of the spokesmen and the promotor of the Polish innovators was held by professor Piotr Czauderna, who is a Member of the National Development Council. (PAIH)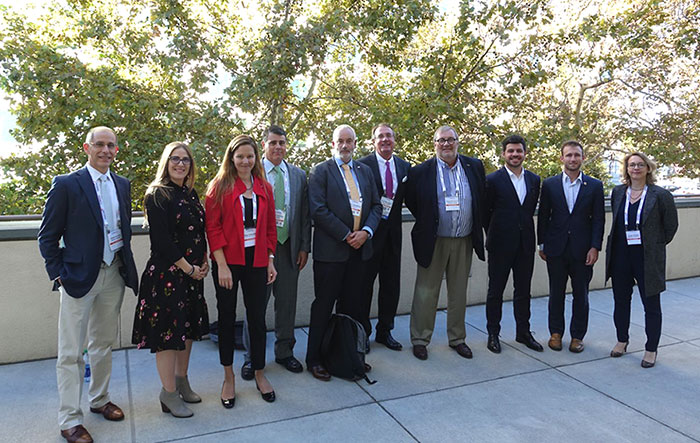 Participants of the Polish delegation to MedTech Conference, among them Maja Kieturakis from the PAIH San Francisco office/PolishHub
More information: www.paih.gov.pl/20170830/PAIH_PolishHub_join_the_biggest_business_organizations_in_silicon_valley
EuropaProperty announces short-list for 7th annual CEE Investment & Green Building Awards
The short-list for the upcoming 7th annual EuropaProperty CEE Investment & Green Building Awards, the region's premier event dedicated to investment, development and sustainability throughout the region, has been announced. The eventual winners will be awarded on October 26th 2017 at the InterContinental Hotel in Warsaw, in front some of the region's leading investment and real estate professionals.
The short-list for the upcoming 7th annual EuropaProperty CEE Investment & Green Building Awards, the region's premier event dedicated to investment, development and sustainability throughout the region, has been announced. The eventual winners will be awarded on October 26th 2017 at the InterContinental Hotel in Warsaw, in front some of the region's leading investment and real estate professionals.
The CEE Investment & Green Building Awards are dedicated to the evolving investment and sustainable development opportunities that are presenting themselves to the market in the region. In this way, this year's CEE Investment & Green Building Awards presentation will feature the top performing investors and companies in the commercial real estate industry, as well as the leading office, retail and warehouse projects.
More information:
VIVE Group main tenant of Panattoni Park Kielce
Panattoni Europe kicks off an important investment in the Świętokrzyskie voivodeship – undergoing of a new logistics and distribution centre. The VIVE Group from Kielce, the leader in the textile recycling industry in Europe, will be the main tenant of the Panattoni Park Kielce complex.
The investment will be located in Kielce, near the Niewachlów II traffic junction. Eventually there will be 75 000 sq. m. of modern warehouse space.
VIVE Group was founded 25 years ago. The main activities of VIVE Group companies are the collection, sorting and processing of used clothing, which is then sold to 60 western European countries, Africa and Asia.
JCommerce creates Innovation Centre for Industry in Katowice with PAIH support
One of the leaders of the Polish IT industry, a software developer, JCommerce, has opened the Innovation Centre in Katowice that will provide support for the company's industrial clients. The project is one of its kind, due to few reasons. Not only has it been established by Polish company from the "Polish IT TOP 200", but it will also bring 95, high quality new jobs for IT professionals in the country. PAIH assisted the investor in obtaining the public aid.
To establish the Centre, JCommerce received a state government financial support of PLN 1.2m for creation of well-paid jobs in one of the top priority sectors of the Polish economy. "It is the project run by a leading Polish company with huge export potential that provides the most innovative and complex IT processes", explains Krzysztof Senger, PAIH deputy president. We also support JCommerce because of the company's commitment to talent development and cooperation with local research and academic institutions", Senger adds.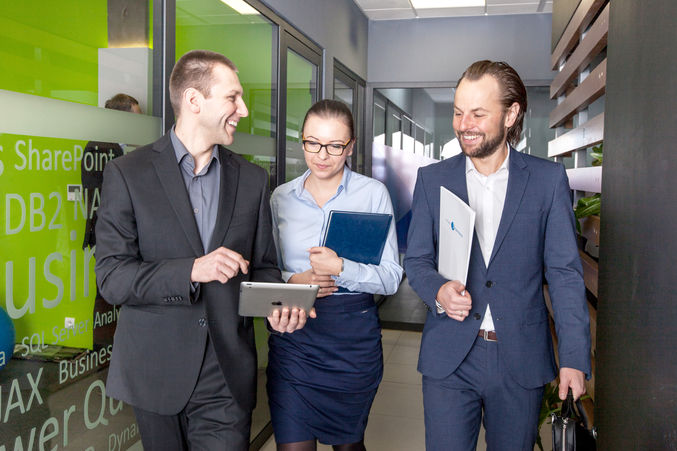 JCommerce CEO Piotr Zyguła with his employees
The Industrial Innovation Centre in Katowice has been opened in this summer. However, JCommerce plans to development it in the coming years. Over the next three years, 95 jobs will be created. All for IT engineers. They will develop faster and safer algorithms for optimizing production processes for the company's clients. "This project will allow us to gain competitive advantage on foreign markets", explains JCommerce CEO Piotr Zyguła.
More information: www.paih.gov.pl/20171005/JCommerce_creates_Innovation_Center
Budokop-Beton sp. z o.o. will build new factory in Lidzbark Warminski
218 permission to operate in the area of Warmia and Mazury Special Economic Zone already assigned. It was received by the Polish company Budokop-Beton.
This is another project implemented by Budokop-Beton in the Warmia-Mazury Zone. In 2011, the company opened there a factory of concrete and aggregates. Under the current permit, the investor is planning to build the new production hall in Lidzbark Warminski, purchase machines and equipment for the production of concrete elements, concrete rings and large concrete elements not yet being produced in the plant. For the project investor has allocated at least 2 million PLN.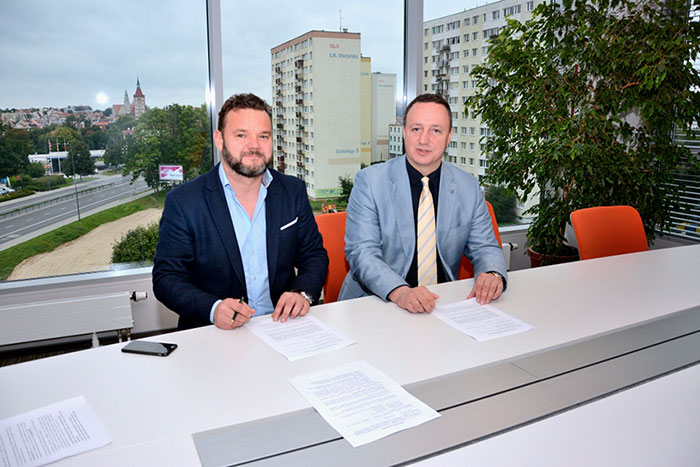 Budkop-Beton receiving the permission
Budokop-Beton has been operating since 1997. The company specializes in road construction, concrete production and aggregate sales. (WMSEZ)
EVENTS
B2B meeting with Taiwanese companies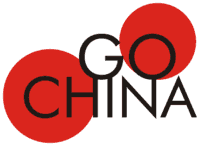 On behalf of CIECA (Chinese International Economic Cooperation Association, Taiwan) and Taipei Economic & Cultural Office in Poland we invite you to attend the B2B meeting, that will be held in the Polish Investment & Trade Agency's Information Centre.
Use this occasion to establish new business relations with Taiwanese counterparts. You will have the chance to meet with companies from sectors such as technology, food processing machinery, electronic and energy sector.
More than 10 Taiwanese companies interested in finding business partners in Poland have already confirmed their presence!
Meetings will be held on October 9th, 2017 in Polish Investment & Trade Agency's Information Centre between 9:35-13:00.
Polish Investment and Trade Agency
ul. Bagatela 12; 00-585 Warsaw
© cut - Fotolia.com
If you are interested in attending the seminar and B2B meetings, please use the contact form to register before October 8th, 2017.
We also encourage you to check the below list of Taiwanese companies attending the B2B meetings:
Chinese International Economic Cooperation Association
Taiwan Association of Machinery Industry
ANKO Food Machine Co., Ltd.
Long Life Tien Trading.,LTD
Avantron Micro & Idah Co., Ltd.
Silicon Touch Technology Inc.
Chi Chang Computer Corp.
Printec International Corp.
Kuo Chang Machinery Co., Ltd.
Taiwan Trade Center
12 Congress of Industry and Automotive Market
Polish Investment and Trade Agency invites you to the 12th Congress of Industry and Automotive Market, which is under its honorary patronage. The event, that will offer merits-related knowledge and industry insights, will be held on 8-9 November at the Sound Garden Hotel in Warsaw.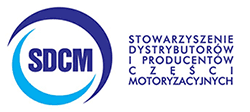 The expected number of participants is about 600 people: biggest players in the automotive parts market, as well as representatives of government and state institutions.
The new formula of the Congress will be centred around numerous panel discussions, which will be accompanied by experts' debates, B2B meetings and networking sessions. Also the prize of the Polish edition of the Safe Workshops of the Year 2017 competition will be given. Among the organisers of the event there are: STM, SITK, Moreover, as well as technical universities - Warsaw University of Technology and Military Academy of Technology.
More information: www.moto-konferencja.pl
7th annual CEE Investment and Green Buildings Award

On October 26 2017 at the Intercontinental Hotel in Warsaw, the EuropaProperty Award in investment and ecology sector there will be held. The event is considered to be one of the most important in the Central and Easter European industry.
On this day, more than 400 CEE leaders will meet to award prizes to companies and individuals who have shown the best results, made the best investment deals, and reported growth and development over the past year.
For more information, please visit: www.ceeinvestmentawards.com or email: craig@europaproperty.com / anna@europaproperty.com
The 20th International Workshop on Business Incubation in Shanghai
The 20th International Workshop on Business Incubation (IBI) will be held as a training course, which will last for 6 days, from 23rd Oct. to 28th Oct, 2017.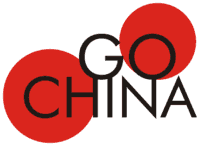 IBI was designed for business incubation managers, entrepreneurs, government officials and other business incubation stakeholders wishing to increase their understanding and know-how of international co-incubation business. It is sponsored by Shanghai International Business Incubator and also one of the major training programs of AABI (Asian Association of Business Incubation), which has been held successfully for 20 years and over 500 participants from 30 countries and regions are well trained.
This year, IBI will be organized by Shanghai Caohejing Hi-tech Park Innovation Centre, which has incubated more than 400 start-ups in the last ten years with a success rate of more than 91%, mainly focuses on ICT, bio-medicine, new materials sectors.
We would like to invite you and the start-ups in your region to participate the training course in Shanghai, and there is NO REGISTRATION FEE.
More information: www.investsh.org.cn
Contact person: Max Chen: E-mail - chenjunma@investsh.org.cn / tel: 86-21-62368800-220
VNITO CONFERENCE 2017
The Central Eastern European Chamber of Commerce (CEEC) is glad to invite you to attend the VNITO Conference which is renowned to be the biggest ITO/BPO conference in Vietnam, which will be held on October 19 - 20, 2017.
The aim of the conference is to promote Vietnam as an ideal IT services destination, connecting Vietnam IT services companies with potential customers; building relationship and promoting collaboration, co-operation, joint-venture among the IT community; sharing experience and knowledge among members as well as developing human resources for the industry.
If you are a MNC, ICT company/organization or an IT start-up with an interest in the Vietnamese market, you cannot miss on this high level conference.
CEEC would be glad to support you in the application process and make requested logistical arrangements for you as mentioned above. Should you be interested, kindly contact Monika Jurzak, Office Manager at CEEC via email monika@ceecvn.org.
More information on: http://vnito.org
NLab: Nevada-Lubelskie acceleration bridge
This is the first such event in Poland, aiming to crown the existing cooperation between both regions, which will take place on October 17th, 2017 at the Lublin Conference Centre, 9h30 - 15h.

NLab Nevada-Lubelskie acceleration bridge is an international event focused on establishing partnerships and exchanging experiences among business representatives from around the world. The organizers of the event are the Self-Government of Lubelskie Voivodeship and the State of Nevada (USA). Lublin will host a large delegation from Nevada headed by Nevada's Governor, Mr Brian Sandoval, representatives of Governor's Office of Economic Development, companies, universities, and R&D institutions. As the first region in Poland in partnership with US partners, we will be discussing a pioneering Acceleration Program designed for ambitious start-ups from the Lubelskie region.
The main purpose of the event is to enhance and establish strategic cooperation between private and public sector institutions, in order to boost R&D solutions in the area of:
Business acceleration and support
New technologies in agriculture and water management
Innovation and Refinement in Video Gaming
Vehicle and Airspace Autonomous Systems
Photonics
Sign up today - the number of participants is limited. Registration is HERE.
European Labour Mobility Congress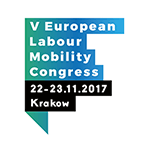 This year's edition is co-organized by the Polish Ministry of Economic Development. Opening speech will be addressed by the Deputy Prime Minister Mateusz Morawiecki. Traditionally, organizers have invited Marianne Thyssen, EU Commissioner responsible for revision of the Directive on the posting of workers.
The congress is an excellent opportunity to learn about the rules concerning the posting of workers in particular EU Member States. Among the speakers there are renown political decision makers and public administration representatives. There is also a space in the agenda for workers' and employers' representations, experts, scholars and lawyers specialized in the field of service provision in the EU.
Programme also includes workshops led by lawyers practicing labour law and social insurance in countries to which workers are commonly posted (eg. Germany, France, Belgium).
Contact person:
Magdalena Zgłobica,
tel. +48 799 704 139
www.ekmp.pl
Tax law aspects of trade exchange between Poland and China - conference
I. National Student-Doctoral Science Conference "Tax law aspects of trade exchange between Poland and China" organised by Students' Organisation for Law and Economy of China and Students' Organisation for Tax Law, affiliated with Faculty of Law and Administration at University of Warsaw. The Conference is arranged within the project of Ministry of Science and Higher Education - "Organizing and stimulating actions for academic community in 2017".
The Conference will be held on 20th of October, 2017. During the event, two panels will take place: one with the participation of the prominent experts for law and Polish-Chinese relations, and the second with attendance of students and PhD students. The Organizers provide multiple forms of participation in the event: an active form in the student-doctoral panel for anyone interested in the project who sent in an appropriate application before, passive for everyone who wishes to just observe and listen to the participants, and also by writing an article for the planned scientific publication. The publication will be an outcome of the experiences acquired during the project.
The aim of the project is to deepen the awareness within the academic community in the field of law, economy and investments both in Poland and in China, with the special underlining of entrepreneurial mindset. The Organisers additionally point to the existence of significant gaps in the knowledge of Chinese legal system in Poland, the specifics of akin legal institutions in both countries, and also in the business culture area.
Conference TOP automotive 2017
This year already for the third time an extraordinary conference will take place - TOP automotive 2017. This time we will meet on 7-9 December in Łódź.
Once again a unique initiative, being the communicational platform between OEMs and their suppliers, will become the most important automotive event of the year. You cannot miss it.
Details will be available soon. For more information please follow official site of the Conference: www.topautomotive.pl.
In the previous edition of the conference, 160 participants from 75 companies took part. During 3 conference days as many as 13 lecturers have presented 10 speeches.
ANALYSES AND REPORTS
Artificial Intelligence is starting new chapter in business
According to 'AI Revolution: How Artificial Intelligence Will Change Business in Poland' a report by McKinsey & Co., companies spend around 35 billion euros a year on such technologies. The report's authors state that artificial intelligence may significantly change the world's business. Poland has a good chance of tasting a large piece of this cake.
Banking, health care, trade, insurance and telecommunications are industries that recognize the potential of artificial intelligence for business development and are already investing in it.
McKinsey analysts argue that the use of modern technology of this type can significantly increase the competitiveness. They believe that Poland can become a regional centre for the development of artificial intelligence, however the adoption must be undertaken quickly. This is supported by an extensive academic base and a friendly environment for start-ups.
You may read full report opening the following link: http://mckinsey.pl/publikacje/report-the-ai-revolution-how-artificial-intelligence-will-change-business-in-poland
DID YOU KNOW...?
Polish medical start-up won RoboBusiness 2017
Supported by the PAIH overseas office in San Francisco, Polish producer of application for hospital/medicine logistics - UnitDoseOne, won the first place in the Pitchfire Robotics Business Review competition.
The UnitDoseOne example shows how profitable it could be to perform at Silicon Valley industry events. Recently a start-up was presented at the PolishHub DemoDays, in. TechCrunch event. UniDoseOne has also attracted a lot of attention among the California tech community members. Jakub Musiałka and Staszek Radomiński, the owners of the company, were invited to the event organized by Robotics Business Review. The company took part in the competition for the best robotic project, which… was closed with success by gaining by the company the title of RoboBusiness PitchFire 2017 Winner. (PAIH)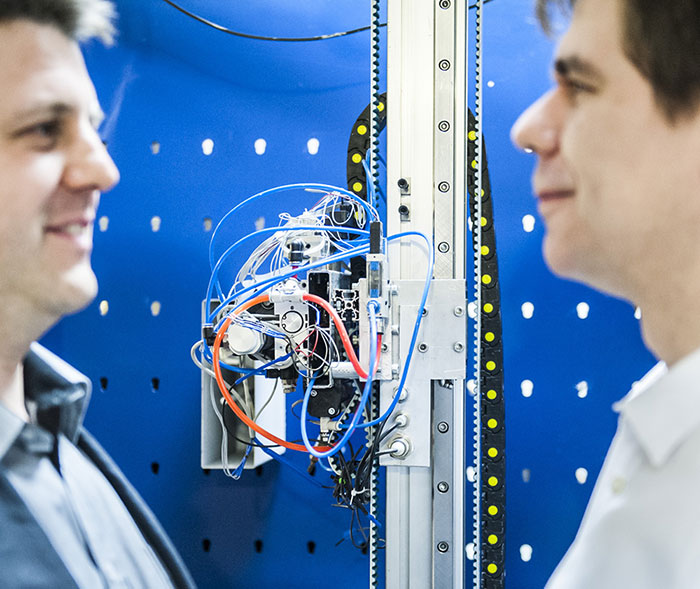 Jakub Musiałek and Staszek Radomiński, founders of UnitDoseOne, who won the RoboBusiness PitchFire 2017 competition in September
Polish biotech companies are warmly invited to collaborate with PAIH in San Francisco to enter successfully American market or to use free of charge co-working space in the business incubator - Rocket Space.
San Francisco
180 Sansome Street
San Francisco
California, 94104
United States
mob.: +1 650 580-6352
Maja Kieturakis – the Head od Office
e-mail: maja.kieturakis@paih.gov.pl
www: http://usa.trade.gov.pl
---

Editorial office:
Polish Investment and Trade Agency, 00-585 Warsaw, Bagatela Street 12
Press Office, tel: +48 22 334 99 49, fax: +48 22 334 99 99,
e-mail:
redakcja@paih.gov.pl