pomorskie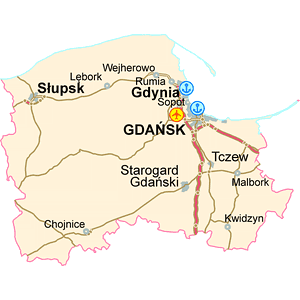 Pomerania is one of the most dynamically developing regions in Central and Eastern Europe. A range of actions taken for the last years makes the region become a more advanced and attractive place each day.

Investment opportunities
a perfect, seaside location at the crossroads of main European transport corridors;

the highest number of flights to Scandinavia;

well developed industrial and port facilities;

great export opportunities;

the best natural conditions for both onshore and offshore;

investments into infrastructure, science and business;

young, ambitious and perfectly educated personnel;

more than 81.3 thousand students and 21 thousand graduates

modern office area;

one of the best places to live in Poland (proved in numerous rankings);

attractive incentives.

Sectors with huge potential
KIBS (Knowledge Intensive Business Services)


IT and R&D


Shipbuilding & Offshore


Logistics


Electronics


Automotive sector - Electromobility


Biotechnology


Food processing


(Last update: January 2022)