Lower Silesian
Technology Park
T-Park
Name: Lower Silesian Technology Park T-Park
Type: Technology Park
Managing entity: Lower Silesian Regional Development Agency
Contact:
Dolnośląska Agencja Rozwoju Regionalnego S.A./ Lower Silesian Regional Development Agency
Szczawieńska 2 Str.
58-310 Szczawno-Zdrój
Phone: +48 74 648 04 00
Fax: +48 74 648 04 17
e-mail: darr@darr.pl, tpark@darr.pl
WWW: www.darr.pl, www.t-park.pl
Location:
Town / Commune: Szczawno-Zdrój
District / Powiat: Wałbrzych
Voivodship: Lower Silesia
Lower Silesian Technology Park T-Park lies in the south-western part of Lower Silesia in Wałbrzych agglomeration which has area of more than 5,750 km2 and has a population of more than 845,000. Its main metropolitan area is the city of Wałbrzych, the second urban agglomeration in Lower Silesia after Wrocław and the third city in terms of area (after Wrocław and Jelenia Góra). The of commune of Wałbrzych is 85 km2, with more than 126,000 inhabitants. The city is located at a favourable meeting point: only 65 km to Wrocław, 200 km to Prague, 420 km to Warsaw, 390 km to Vienna, and 335 km to Berlin. Key communications junctions, such as crossings with the A4 motorway and the future S3 expressway, are situated 30 km and 15 km from the city, respectively. Only 20 km separates Wałbrzych from the Czech border; to enter Germany, you only need to go 130 km. Five big towns – Wrocław, Legnica, Jelenia Góra, Kłodzko, and Świdnica – surround Wałbrzych, within a 70 km radius.

Sector Profile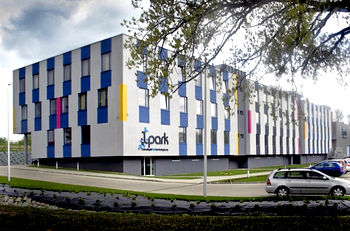 Preferred sectors: Business Process Offshoring (BPO), IT technologies (IT), Renewable energy sources (RE - Renewable energy), Medical spa.
Mission of T-Park
Lower Silesian Technology Park - T-Park - is an attractive area for business operations and investment projects based on advanced technologies. The site complies with the standards adopted in other European Union countries. Its main features are: convenient location, modern infrastructure, and professional background services, including financial support systems.
Objectives of T-Park
The most important objective of the Lower Silesian Technology Park T-Park consists in the creation of favourable conditions for the establishment and development of companies, whose main area of operations will be the commercialization of scientific achievements, the use of advanced technologies, adaptation of the outcome of laboratory work, and the attraction of venture capital.

Targets of T-Park:
Offering investment grounds with good, technical backup facilities to investors, facilitating implementation of investment projects, acquisition of financial support and public assistance, support in launching and implementation of innovative business ventures, creation of new undertakings, using advanced technologies with the contribution of regional research and development centers; the provision of professional and competitive backup and support services, active support of work promoting companies that operate in the T-Park.

The Lower Silesian Technology Park T-Park offers a comprehensive package of business opportunities:
Purchase or lease of investment plots.

Rental of areas adapted to office, office & service, production, and storage purposes, on favourable conditions.

Support of the establishment of international co-operation among entrepreneurs; participation in research and development projects.

Easy access to training premises.

Easy access to research and development back-up facilities of Wrocław University of Technology and other centres located near T-Park.

Professional consulting in technology transfer and innovation.

Professional consulting in organization, economics, and legal matters, for companies based in T-Park.

Organization of training sessions and workshops in private company establishments and management, and in the implementation of innovations and new technologies.

Cooperation in establishing structures that support lobbying in favour of entrepreneurship, especially in the spirit of innovation and transfer of advanced technologies.

Appointment of expert panels ensuring exchange of experience, promotion, and professional practice in entrepreneurial development.

Cooperation with national and foreign units with similar professional profiles.

Organization of business societies as a part of an industry cluster system.

Office services.

Labor market analysis

Recruitment suport

Support in investment process
For Business Process Offshoring (BPO) investors, DARR S.A. offers support in:
Investment proces

Feasibility studies

Cooperation with local administration

Local labor market analysis

Recruitment suport

Commercialisation of office space

Promotion of business in Poland and abroad

Training services for Staff

Localisation of investment on technology park greenfields

Greenfields:
The land on which 'T-Park' is designated to stand is situated on the border between the commune of Szczawno Zdrój and the city of Wałbrzych, in an area with excellent connections to the local and national road system.
'T-Park' is a tool for the commercialisation of research results, an arena where modern industries can meet; as the crow flies, the Park is situated approximately 2000 meters from the Wałbrzych Special Economic Zone.
The task of 'T-Park' is to create favourable conditions for the implementation of projects based on highly advanced production technology and state of the art service in such sectors as electronics, information technology and telecommunications, the automobile and construction industries and health resort medicine, while guaranteeing the safety of the natural environment, highly innovative products, unique solutions and products which are attractive to industry.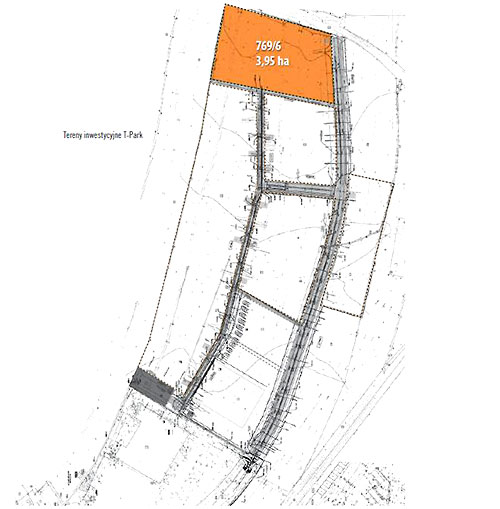 More details about sites of the Lower Silesian Technology Park
Strong Points of investing in the Lower Silesian Technology Park
Unrestricted access to technical back-up facilities in the investment grounds.

Unequalled qualifications of the T-Park management team, ensuring comprehensive assistance and consultancy in the entire investment process.

Support offered by Dolnośląska Agencja Rozwoju Regionalnego S.A. (the institution that manages the Lower Silesian Technology Park).

Support in promotion of business in Poland and abroad.

Support in commertialisation of office space.

Support in recruitment

Support in acquisition of European Union grants designed specifically for the residents of technology parks.

Competitive labour costs in the region.

Availability and mobility of qualified employees who have acquired experience in working with foreign interest companies.

Favourable geographical position.

Well-developed communication infrastructure ensures quick access to:

The centre of Wałbrzych - 6 km
The centre of Wrocław - 65 km
The centre of Prague - 200 km
The centre of Berlin - 335 km
The centre of Vienna - 390 km
A4 Motorway - 30 km
The future S3 expressway - 15 km
Wrocław International Airport - 70 km
Nearest Poland-Czech border crossing - 20 km
Nearest Poland-Germany border crossing - 130 km


Availability of business support institutions.

Goodwill and assistance of local and central government administration.

Many sightseeing attractions in Szczawno-Zdrój municipality, the city of Wałbrzych, and the entire region.

Companies of T-Park:
Aries Polska Sp. z o.o.
Heapmail Internet Solutions Sp. z o.o.
T-Mobile Polska S.A.
Krismilton S.C.
Grupa Kapitalowa KRUK
Delta Trans Logistik Sp.z o.o.
AGRO Brokers Sp. z o.o.
TUREST / Park Smaków
IT Dystrybucja24 Sp.zo.o.
Prexpol
Prochera Przemysław
Dolnośląscy Pracodawcy / dawniej Sudecki Związek Pracodawców
TIM S.A.
MGJ Progress
Work Service S.A.
Stern Service
Contact:
Dolnośląska Agencja Rozwoju Regionalnego S.A./ Lower Silesian Development Agency
Szczawieńska 2 Str.
58-310 Szczawno-Zdrój
Phone: +48 74 648 04 00
Fax: +48 74 648 04 17
e-mail: darr@darr.pl, info@t-park.pl
WWW: www.darr.pl, www.t-park.pl