Słupsk Technology Incubator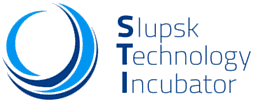 Slupsk Technology Incubator officially started its operation in October 2012. Currently STI is in the development stage.


STI Offer

Favourable conditions for high-quality housing, preferential lease terms for the companies and the possibility to take advantage of the support. All this initiatives have an impact on the development of technological and entrepreneurial thinking to create new ideas among entrepreneurs.
high standard, air conditioned office space with access to kitchen annexes – 2800 m2;

200 parking spaces;

broadband internet connection – symmetrical internet connection ATM/FR with the capacity of 80 MBit/s.
In the Facility there are Special Labs:
Automation, Robotics, and Visual System Lab

Renewable Sources Lab
Location
Slupsk Technology Incubator is located in the City of Slupsk, by the national Road no. 21, 2 km away from the city's centre. The STI is situated within the Subzone "Slupsk-Wlynkowko" of the Slupsk Special Economic Zone.
Profile

The STI's offer is dedicated to entrepreneurs which are in the start-up stage, as well as for existing companies in the stage of further development and planning to implement innovation. Slupsk Technology Incubator is offering various and complete services, including support for entrepreneurs. STI is also a place for business support institutions, which activities are response to needs of STI's tenants and Slupsk Special Economic Zone investors.
The facility is adapted for disabled guests, available for tenants 24 hours a day, subject to access control and monitoring of the complete image registration, which provides comfort and safety work.
STI is also a professional training and conference center, excellent for the organization of meetings, seminars, conferences and exhibitions. It contains of:
Auditorium for 295 people, with full multimedia and technical equipment:
Conference room for 100 people, with the possibility to divide into 3 separate smaller rooms, with all needed equipment.
Meeting rooms for organization smaller business meetings
Computer room
Guest rooms – 3 rooms with social facilities.
Slupsk Technology Incubator services:
lease of office spaces on preferential terms

meetings, trainings, conferences, networking

administrative and office suport

training and advisory suport: date extended training offer include: computer training, energetic efficiency, automation of production processes, marketing and interpersonal trainings. Accreditation of the Office of Technical Inspection for the photovoltaic industry

specialized services in Labs (tests, energetic efficiency analysis, 3D scanning, reverse engineering

access to use meeting rooms, discounts at the Conference and Training Center

promotion tenants and their offer, free advertising on the website and periodic publications

virtual office services and desk for hours

door-to-door cooperation and establishing business contacts

Guest rooms for the tenants partners, trainers, co-workers
STI is located within the Slupsk Special Economic Zone. There is a possibility to get the permit on running the activity in the Zone and take advantage of the public aid such as tax exemptions after fulfilling specific conditions.
Tenants
Contact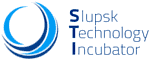 Slupsk Technology Incubator

POLAND, 76-200 Słupsk, 13 B Portowa Street
Tel: +48 59 846 81 00
Fax: +48 59 846 81 01
e-mail: sit@sit.slupsk.pl
www.sit.slupsk.pl
The Administrator of the Slupsk Technology Incubator:



Pomeranian Regional Development Agency Joint Stock Company

POLAND, 76-200 Slupsk, 2 Obroncow Wybrzeza Street
Tel: +48 59 841-28-92
Fax: +48 59 841-32-61
e-mail: office@parr.slupsk.pl
www.parr.slupsk.pl