Słupsk Technology Incubator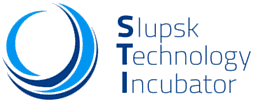 The Słupsk Technology Incubator was established on the initiative of the Pomeranian Regional Development Agency S.A. It is an office and production facility offering space for rent for companies, institutions and entities and offering activities supporting entrepreneurship and cooperation. The Słupsk Technology Incubator was established to create conditions for the development of companies conducting business activity based on advanced technologies.


Location

Słupsk is a medium-sized industrial center located in northern Poland, in the Pomeranian Voivodeship. The Słupsk Technology Incubator is located in the "Słupsk-Włynkówko" subzone of the Słupsk Special Economic Zone, about 2 km from the city center. Słupsk Technology Incubator is a multifunctional office building with production facilities, supporting the emergence of modern and innovative technologies.


Offer

Słupsk Technology Incubator services:
lease of office spaces on preferential terms,
meetings, trainings, conferences, networking,
administrative and office suport,
training and advisory suport: date extended training offer include: computer training, energetic efficiency, automation of production processes, marketing and interpersonal trainings. Accreditation of the Office of Technical Inspection for the photovoltaic industry,
specialized services in Labs (tests, energetic efficiency analysis, 3D scanning, reverse engineering,
access to use meeting rooms, discounts at the Conference and Training Center,
promotion tenants and their offer, free advertising on the website and periodic publications,
virtual office services and desk for hours,
door-to-door cooperation and establishing business contacts,
guest rooms for the tenants partners, trainers, co-workers.


Contact
Słupski Technology Incubator
ul. Portowa 13 B
76-200 Słupsk
tel: +48 59 846 81 00
fax: +48 59 846 81 01
e-mail: sit@sit.slupsk.pl
www.sit.slupsk.pl


Return »