Special Economic Zone Słupsk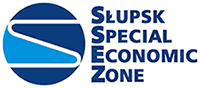 The Słupsk Special Economic Zone was established in 1997. The area under the jurisdiction of the SEZ Manager covers Central Pomerania and one Poviat in Wielkopolska - in 97 Communes. The total area is 20,049 km2. The existing transport routes are national roads no.: 6, 10, 11, 20, 21, 22 and 25 and a large network of voivodeship roads. National road No. 6 (Kołbaskowo-Trójmiasto), partially modernized and adapted to the standard of the S6 expressway, is an element of the international European route east-west E28 (Germany-Poland-Russia-Lithuania-Belarus). Railway routes no.: 202 (Gdańsk - Starogard) and 405 (Piła - Ustka) run through the area. The nearest passenger airports are located in Gdańsk (Rębiechowo), Szczecin (Goleniów), Bydgoszcz (Szwederowo), Poznań (Ławica), with sea ports in Gdańsk, Gdynia and Świnoujście.


Zone map: divided into Voivodships and Poviats
Advantages and successes of the Słupsk SEZ:
the area in terms of geographical location, i.e. in the north of the country, is an advantageous place to establish and develop economic cooperation, with the Scandinavian and Baltic countries,

access of the region to the Baltic Sea and sea ports in Gdańsk, Gdynia and Świnoujście, as well as local sea ports in Kołobrzeg, Darłowo, Ustka and Łeba,

relatively lower, compared to urban agglomerations, labor and living costs,

diverse natural resources, including clean air and favorable natural conditions for investments in the renewable energy sector,

a large number of Polish investments in the SME sector,

large, compact investment areas intended for industry and services,

access to the Berlin-Szczecin-Gdańsk-Kaliningrad-Vilnius-Minsk route - one of the most important arteries connecting Western and Eastern Europe,

Słupsk Technology Incubator - a modern tool created by PARR S.A. for the incubation of new businesses,
access to specialist advisory services for entrepreneurs, including: 3D scanning and printing, reverse engineering, drone flight operations, thermovision, renewable energy - energy efficiency.
The total amount of capital expenditure incurred by all the companies operating in the Zone, since its inception until now: approx. PLN 3,400,000,000

Total employment in the Zone: 5500 jobs created

Leading sectors: industrial sector, including plastics processing, wood, food, metal, automotive, construction, logistics and warehousing.
Major investors in the Zone:
| | | |
| --- | --- | --- |
| Investor | Country of origin | Sector |
| KRONOSPAN POLSKA Sp. z o.o. | Cyprus | production of wood-based floorpanels |
| ALBATROS ALUMINIUM Sp. z o.o. | Poland | production of aluminum profiles |
| NORDGLASS II Sp. z o.o. | Poland | production of car windows |
| PAULA FISH Sp. j. | Poland | cold store warehousing and transport services |
| OZEN PLUS Sp. z o.o. | Poland | production of charcoal briquettes |
| ROTHO Sp. z o.o. | Germany | plastics processing |
| AJ FABRYKA MEBLI Sp. z o.o. | Sweden | furniture manufacture |
| LEANN STAŃCZYK S.A. | Poland | metal industry |
| Perla Polska Sp. z o.o. sp. k. | Poland | food processing |
| Korpo Sp. z o.o. | Germany | metal industry |
Contacts for investors:

Agata Jaroszewska - Promotion and Real Estate Deputy Manager
mobile: +48 609 120 766
e-mail:
agata@parr.slupsk.pl