Łódź Special Economic Zone

The Lodz Special Economic Zone occupies an area of 1750 hectares in three regions: Lodz, Masovia and Greater Poland.

WE GUARANTEE:
A high level of state aid (up to 55%),


A perfect location right in the centre of Poland and Europe: at the intersection of the A1 (E75 Helsinki-Athens) and A2 (E30 Berlin-Moscow) motorways; railway cargo service between Lodz and Chengdu (China);the international Lodz Władysław Reymont Airport,


Attractive investment sites,


A professional team ensuring comprehensive service for every Investor,


Good contacts with local authorities and the office staff who are responsible for investor service, which facilitates the process of issuing permits for business operations in the Lodz SEZ,


Working in cooperation with vocational schools and higher education institutions in the Lodz region,


Establishing contacts and cooperation between companies and vocational schools with the aim of creating sponsored courses, adjusting curricula to the requirements and expectations of future employers; good practices of the Lifelong Learning Centre of New Technologies in Lodz (Centrum Kształcenia Ustawicznego Nowoczesnych Technologii w Łodzi) , promoting dual education and professional courses,


International standard of living and attractive overall conditions, including British International School of the University of Łódź (for Investors children).



STATE AID
Investors implementing economic activity on the area of Lodz SEZ may benefit from state aid in the form of exemption from corporate or personal income tax. It is also possible to obtain exemption from real estate tax.
State aid is granted for: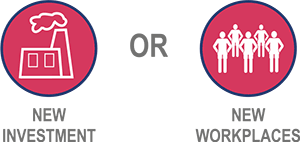 The level of state aid depends on the size of a given enterprise and the region. The situation in the Lodz region is as follows:


INVESTMENT PORTFOLIO
The Lodz Special Economic Zone offers a wide range of investments including both A-class office space perfect for BPO and IT businesses as well as greenfield sites perfect for the construction of production plants. Many investment plots, fully equipped and easily accessible, are available in 45 sub-zones located in Central Poland.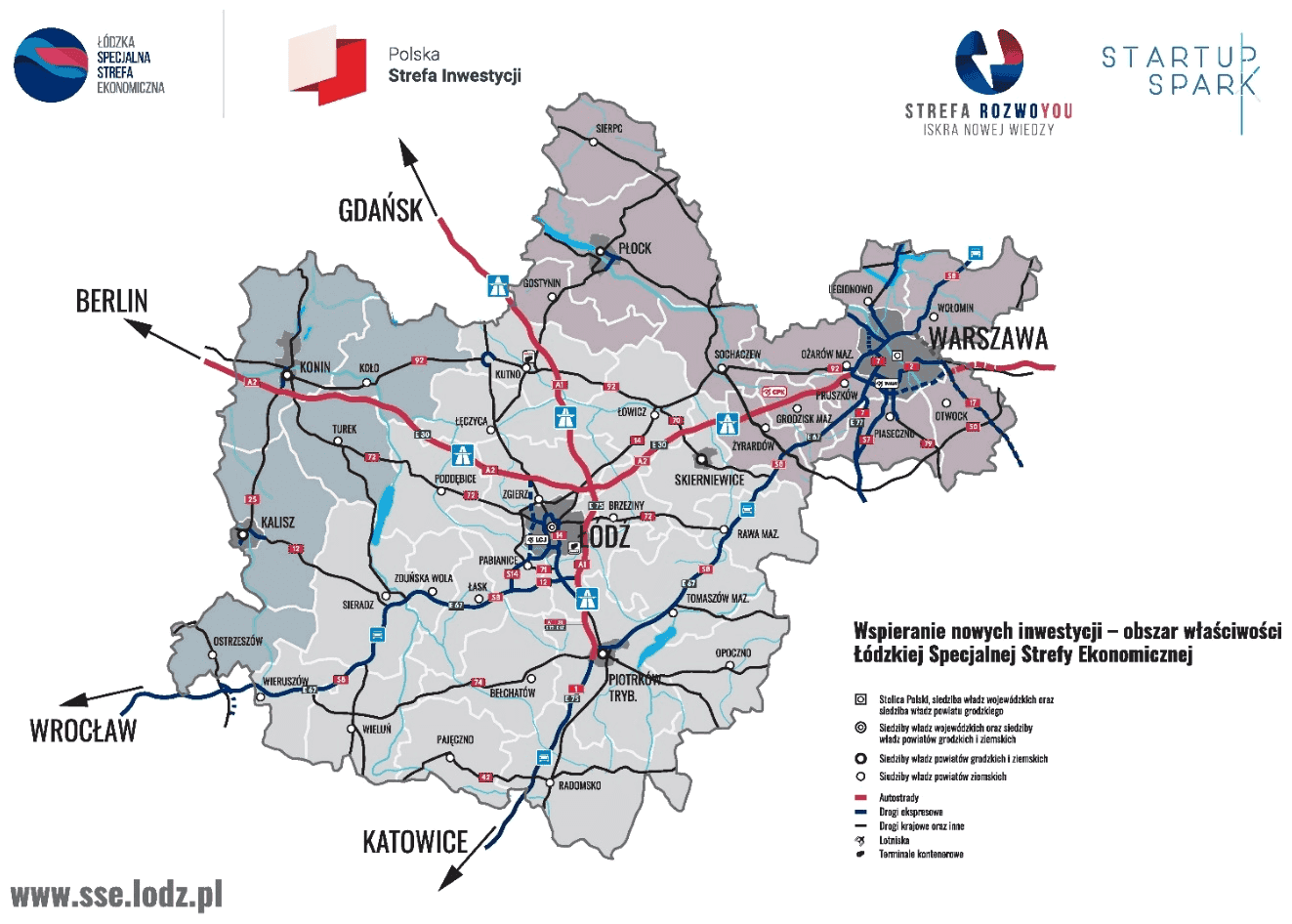 To find out more about our investment sites please visit the website of: mapa.sse.lodz.pl/en

SME
Lodz SEZ is open to small and medium-sized enterprises. They constitute 50% of all companies operating within Lodz SEZ. We provide companies from this sector with:
Investment sites and offices with a smaller area
Lodz SEZ has in its portfolio plots of land with a minimum area of 0.5 hectare located in different sub-zones in the Lodz region, Masovia and Greater Poland. We also offer office space covered by the status of the Zone where it is possible to conduct BPO and IT business.



Business support
As part of the support for implementing investments, the employees of Lodz SEZ help in contacts with utilities providers or in filing applications forms for the issuance of conditions for connection to, for example, a gas main pipeline or power grid. The Zone established the Partner Program whose aim is to promote reliable and proven companies specialising in many fields, such as technical design, construction, supervision, provision of equipment, recruitment and other services (financial, consulting etc.).
CO-FINANCING OF DEVELOPMENT SERVICES FOR SME
In total 24 000 000 PLN available to SMEs from the Lodz Region
TEAM SUPPORT
Each Investor in the Lodz Special Economic Zone is assigned an advisor who helps them to get through the entire process related to the issuance of an operating authorisation as regards business activity in the Lodz Special Economic Zone. We also offer our assistance to those entrepreneurs already operating in the Zone. We have already received awards for the high level of our services, and the list of issued permits (272) is the best recommendation for the whole team at the Lodz Special Economic Zone.
we work closely with local authorities in order to facilitate the investment process,


we support Investors in contacts with utility providers (suppliers of gas, power, etc.),


we organise free training for Investors,


we organise annual integration meetings for Investors,


we promote Investors in the media,


we provide support in dealing with the Ministry of Economy.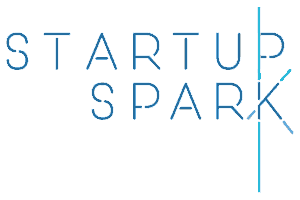 A new project of Lodz SEZ focusing on cooperating with young and innovative companies (i.e. startups) and large companies.
Main aim to connect and unite creative entrepreneurs with infrastructure, experience, human resources of large enterprises.
Building startup community around Lodz SEZ and its investors.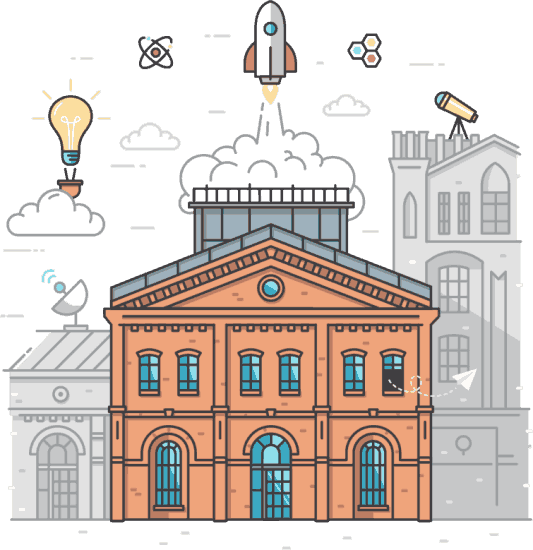 CONTACT US:
Contact details:
Łódzka Specjalna Strefa Ekonomiczna S.A.
(Lodz Special Economic Zone Inc.)
Tymienieckiego 22G Str.
90-349 Łódź
www.sse.lodz.pl
info@sse.lodz.pl
tel.: +48 42 676 27 53, +48 42 676 27 54
fax: +48 42 676 27 55

AWARDS AND DISTINCTIONS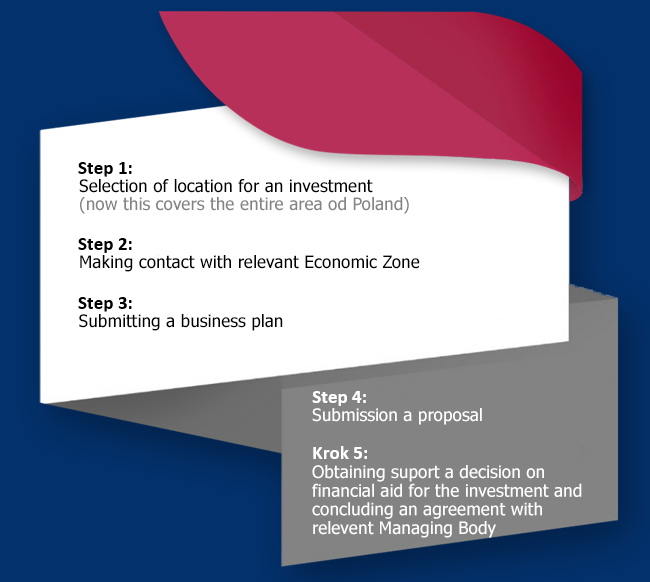 CORPORATE SOCIAL RESPONSIBILITY
The Lodz Special Economic Zone Joint Stock Co. is the only such economic zone in Poland whose objective is to revitalise historical industrial areas.
It is also not by accident that CSR is based on the philosophy of Henryk Grohman, one of the greatest Lodz factory owners - German by origin, Polish by choice - and a remarkable patron of the arts and culture. Referring to the codicil of its mentor, the Lodz SEZ focuses on the visual arts, music and socially-oriented activities aimed at strengthening civic attitudes.
FOR MORE INFORMATION, GO TO: sse.lodz.pl/en/about-lodz-sez/csr
(Last update: March 2018)