Special Economic Zone £ód¼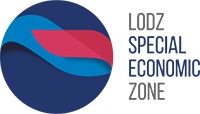 Established in 1997, The £ód¼ Special Economic Zone covers the £ód¼ Voivodeship, part of the Mazowieckie Voivodeship and the eastern part of the Greater Poland Voivodeship. The zone is located at the intersection of two highways A1 (north-south) and A2 (east-west). There are two international airports located on the zone's territory (Warsaw and £ód¼) and an extensive cargo rail network, including the Poland-China railway connection (£ód¼-Chengdu) – these give the £odz Special Economic Zone a huge logistic potential. Its strategic location, access to well-educated employees, as well as tax incentives, have made the £ód¼ SEZ in recent years, among the world's leading zones, in the ranking prepared by the FDI Magazine (part of the Financial Times group).

Zone map: divided into Voivodships and Poviats
Advantages and successes of the £ód¼ SEZ:
for over 4 years, the £ód¼ Special Economic Zone has been building a nationwide innovation center and creating a local startup support system. Thanks to this, every current and new investor, in the £SEZ has direct access to modern technologies,

£SEZ provides support in the form of CIT or PIT exemptions for individuals conducting business there. By investing in the £ód¼ SEZ, an entrepreneur may benefit from income tax exemption in the amount of up to 60% of eligible investment costs,

the advantage of the zone is its wide range of support activities. The Zone offers support to enterprises from the manufacturing industry, modern business services (BPO / SSC / IT) and those engaged in R&D,

The Technical School of Automation and Robotics is a prestigious and modern seat of vocational education, meeting the needs of employers. The creation of the Technical School resulted in the creation of professionals of the future - automation and robotics technicians,

RozwoYou Zone supports employees of micro, small and medium-sized enterprises and the self-employed, from the £ód¼ Province.
The total amount of capital expenditure incurred by all companies operating in the Zone, since its inception until now: approx. PLN 23 billion

Total employment in the Zone: 75,000 jobs created

Leading sectors: household appliances, food processing, plastics processing, cosmetics and pharmaceuticals, IT / BPO
Results and awards:
The third best zone in the world, in the FDI's Global Free Zones of the Year Top 10
The best economic zone in Europe
The best economic zone for SMEs globally
The best economic zone for SMEs in Europe
Awards in categories:

readiness to implement 5G technology (5G readiness)
Special Economic Zone 4.0 (Freezone 4.0)
industry 4.0 (industry 4.0)
connectivity
mobility (Future Mobility)
Major investors in the Zone:
| | | |
| --- | --- | --- |
| Investor | Country of origin | Sector |
| Euroglas Polska Sp. z o.o. | Germany | production of flat glass |
| Gillette Poland International Sp. z o.o. | Luxembourg | production of electrical products |
| UMA Investments Sp. z o.o. | USA | grocery |
| Whirlpool Company Polska Sp. z o.o. | Italy/USA | production of household appliances |
| Haering Polska Sp. z o.o. | Germany | production for the automotive industry |
| Ericsson Sp. z o.o. | Sweden | IT |
| Infosys Poland Sp. z o.o. | India | BPO |
| Business Support Solution S.A. | Poland | BPO |
| Fujitsu Technology Solutions Sp. z o.o. | Japan | IT/BPO |
| Bluerank Sp. z o.o. | Cyprus | IT/internet marketing |
Zone Management

Lodz Special Economic Zone S.A.