Pomeranian Special Economic Zone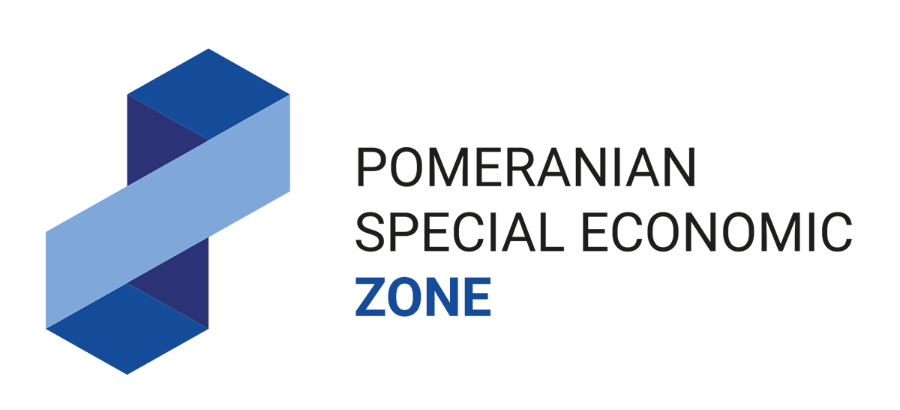 The Pomeranian Special Economic Zone was established in 2001. It operates in 226 Communes, in the Kuyavian-Pomeranian Voivodeship and in the eastern part of the Pomeranian Voivodeship. Industrial areas are located on the main communication routes - the A1 motorway, international airports (Gdańsk and Bydgoszcz) as well as the sea ports (Gdańsk and Gdynia).

Zone map: divided into Voivodships and Poviats
Advantages and successes of the Pomeranian SEZ:
a comprehensive service for domestic and foreign investors, including income tax exemption and investment advice,

offer supplementing and expanding the zone's activity: investment consulting, attractive investment areas with extensive infrastructure, assistance in finding qualified employees, promotion on both Polish and foreign markets,

Gdańsk Science and Technology Park - a place where science, technology and business meet, where innovative entrepreneurship is stimulated, support for Startups and companies with unique ideas. It is a center supporting knowledge-based entrepreneurship. Together with entrepreneurs, scientists and local government officials, it creates a business-friendly ecosystem (more information here),

The Baltic Port of New Technologies in Gdynia which is located on the former premises of Gdynia Shipyard S.A. - supports the development of shipbuilding and maritime industry, as well as logistics and transport, bringing together the largest companies in these industries in the region (more information here),

Industrial Robot Programming Center - human resources training center for Industry 4.0,

Space4Makers - a creative space for innovators, DIY enthusiasts, startups and other companies,

Molanote Laboratories - six modern research laboratories used to carry out various types of research related to the industry profile of the Molanote association, i.e. energy-efficient construction and renewable energy sources (RES).
The total amount of capital expenditure incurred by all the companies operating in the Zone, since its start until now: 15 595 457 702.45 PLN

Total employment in the Zone: 17 959 (actual jobs created), 24 479.595 (level of employment)

Leading sectors: electronics, metal, machinery and furniture

Major investors in the Zone:
| | | |
| --- | --- | --- |
| Investor | Country of origin | Sector |
| Anwil S.A. | Poland | chemical industry |
| Bridgestone Stargard sp. z o.o. | Japan | tire production |
| Cargotec Poland sp. z o.o. | Finland | manufacture of lifting equipment |
| Ciech Soda Polska S.A. | Poland | chemical industry |
| Flextronics International Poland sp. z o.o. | Sweden | electronics industry |
| Iglotex S.A. | Poland | manufacture of grocery products |
| International Paper Cellulose Fibers (Poland) sp. z o.o. | USA | manufacture of hygiene products |
| Jabil Poland sp. z o.o. | USA | electrotechnical industry |
| Lacroix Electronics sp. z o.o. | France | electrotechnical industry |
| Lafarge Cement S.A. | France | manufacture of cement |
| Mondi Świecie S.A. | Netherlands | paper industry |
| MrGarden sp. z o.o. | Poland | wooden furniture |
| Pekabex Pref S.A. | Poland | engineering services |
| Plastica sp. z o.o. | Poland | manufacture of medical, hygienic and cosmetic products |
| Solvay Poland sp. z o.o. | Belgium | chemical industry |
| SPX Flow Technology Poland sp. z o.o. | USA | machine industry |
| Zakłady Farmaceutyczne "Polpharma" S.A. | Netherlands | pharmaceutical industry |
| Northvolt Poland sp. z o.o. | Sweden | pharmaceutical industry/automotive |
| Eaton Automotive Components sp. z o.o. | Ireland | automotive |
Current information on the PSSE's activities on social media:
facebook
|
linkedin
|
twitter


Zone ManagementPomeranian Special Economic Zone sp. z o. o.

ul. Trzy Lipy 3
80-172 Gdańsk
Contacts for investors:

Jacek Formela - Director-Investment Dept.
phone: +48 58 740 43 20, +48 601 670 204
e-mail: j.formela@strefa.gda.pl

Joanna Gasek - Deputy Director-Investment Dept.
phone: +48 605 676 600
e-mail: j.gasek@strefa.gda.pl

Igor Nagraba - Team Leader for Investor and International Cooperation
phone: +48 601 673 144
e-mail: i.nagraba@strefa.gda.pl

Return >>