Toruń Technology Park

Toruń Technology Park (TTP) was founded in May 2005 and it is governed by Toruń Regional Development Agency (Toruńska Agencja Rozwoju Regionalnego S.A.). Establishment of the Park was a joint initiative of regional and local authorities, and Nicolaus Copernicus University in Toruń. The Park is located in the industrial part of Toruń on the overall area of circa 14 ha.
Convenient location
The Park area is situated in the very close to the state road no 91, 10 km from main communication hub – crossing of A1 freeway with the state roads no 10 and 80. Recently, within the Park's nearest surrounding a huge investment, involving construction of four-lane bridge over Vistula river through the city center, has been accomplished.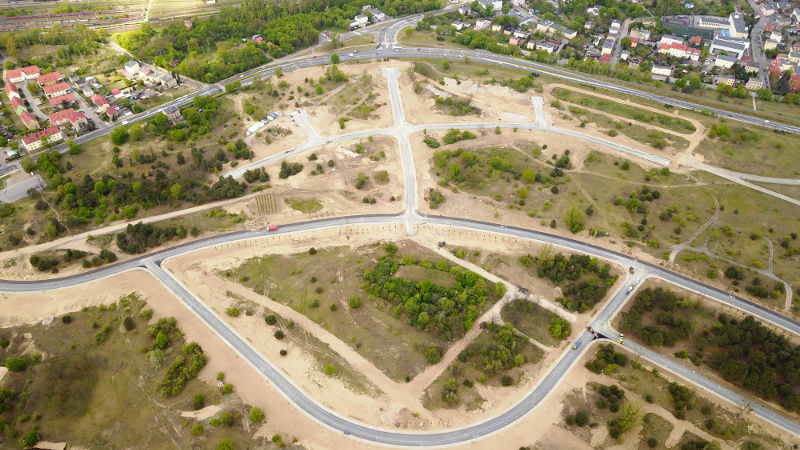 Actual investment offer:
Currently, in Park's can offer the last investment plot no 363, precinct 68 with total area of 0,3595ha.
The plot is located by asphalt road - Aleksandrowska St., and is equipped with all of the media: sewerage, telecommunication installation, power grid, water supply. According to local zoning the plot is located on the area marked as 1.18-U/P2 with the primary destination as service-production area.
Persons or companies interested in purchasing the plot can contact us at: 56 699 54 02

The Mission and main goals of the Park
The mission of the Park is to directly enforce the competitiveness of Toruń region through the busting economic development of the whole Kuyavian - Pomeranian voivodship, paying the special attention to the needs of the companies during the process of integration within EU. Improving, regional companies competitiveness, creating new jobs and facilitating contacts between "business and science" - era the main objectives of Toruń Technology Park.
Why is it worth to be in the Park?
Toruń Technology Park is a perfect place for ICT companies, in which they can develop their potential. We are creating a suitable environment for innovative business projects.
Exea Data Center at your doorstep
The proximity of the modern Date Center, created and adjusted for the cloud computing solutions gives you the opportunity to quick and easy rent of the software and infrastructure without the costs of purchasing it. Professional and impartial experts will provide you all necessary information. Thanks to that, in easy and affordable way, you can use the newest technology and reach far new possibilities.
New Technology Incubator
We are building new business accelerator. Soon we are launching Exea Smart Space - 1000 m2 of creative space, that will stimulate your your startup and accelerates your business. Specially designed place for work, networking and chillout zones, innovative acceleration program and finance investment in most interesting start-ups are the biggest advantages of our latest project.
The full offer
Toruń Technology Park also offers office spaces for rent, assistance in international cooperation, access to grant financing, consulting, pro-innovation services, workshops and virtual offices. A full range of our activities can be founat our website: www.technopark.org.pl.

Contact
Toruń Technology Park
Włocławska St. 167
87-100 Toruń
Phone: +48 56 699 55 00
e-mail: sekretariat@technopark.org.pl
web: www.technopark.org.pl