Tarnobrzeg Industrial and Technology Park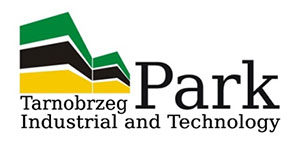 The main objective of the Tarnobrzeg Industrial and Technological Park is to create an attractive area for doing business in the city and to stimulate local entrepreneurship. The investment also allows for close cooperation between science and businesses through the transfer of innovation.


Location

The Tarnobrzeg Industrial and Technological Park covers an area located in south-eastern Poland, in the Podkarpackie Voivodeship, within the city of Tarnobrzeg. The park is located 80 km from Rzeszˇw and 73 km from the international airport Rzeszˇw-Jasionka. The A4 motorway, one of the largest transit routes in southern Poland connecting the southern and eastern parts of Poland with Europe, runs 75 km from the Park. Poland's largest airports of Krakow and Warsaw are located at a distance of 200 km. The Warsaw-Rzeszˇw railway line runs near the Park and the Park is located 7 km from Tarnobrzeg or Sandomierz railway stations.


Offer

Tarnobrzeg Industrial and Technological Park offers:
lease and sale of land (greenfield),
lease of the production halls (brownfield),
lease of office space.


Contact
Tarnobrzeg Industrial and Technology Park
Aleja Warszawska 227 A
39-400 Tarnobrzeg
tel: +48 15 848 18 00, +48 15 848 18 10
e-mail: biuro@tppt.tarnobrzeg.pl
www.tppt.tarnobrzeg.pl


Return »