Industrial and Technological Park in Piekary Śląskie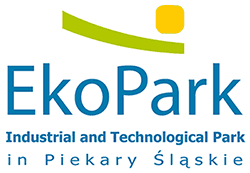 Establishment of the Park
On 26 July 2007 Piekary Śląskie City Council, Orzeł Biały SA., Municipal Services Enterprise Ltd. and The Upper Silesian Agency for Enterprises Transformation Joint Stock Company SA signed an agreement to form Industrial Park in Piekary.
On 31 July 2008 in order to enhance the scope of activities of the Company of elements of the economic profile of the park associated with rational waste management, the Assembly adopted a resolution under which changed the previous name of the Company to: Technological and Industrial Park EkoPark in Piekary Śląskie Ltd.
Park Profile
The mission of PPT EkoPark is creating the centre of implementation of environmental technologies based on recycling, segregation, processing and storage waste.
The main aim of realization of the project is transforming contaminated grounds into proper areas and economical development of the region by assurance of advantageous conditions to start investments and their realization.
There are constitutive aims connected with the main aim:
commercialization of land,

brownfield redevelopment and restoration of the utility functions (re-introduction into the economic cycle).

stimulation of local and regional development and the improvement of investment attractiveness in Piekary Śląskie

building and growth of infrastructure which supports small and medium enterprises (SME) development localized in EkoPark

increase of prestige and attractiveness of town of Piekary Slaskie as a place of new technologies development
Localization
The areas of Piekary Slaskie Borough intended for investments in PPT EkoPark are localized in a strategic communication point of Silesian Agglomeration. They lie close to national and provincial communication ties. Along the southern boundary of EkoPark proceeds Harcerska street, which acts:
international road E40 which links Piekary Slaskie with Gliwice, Opole, Wroclaw (in the east) and Sosnowiec, Dabrowa Gornicza, Myslowice, Chrzanow, Krakov (in the west)


national road DK 4 which links Katowice with Sosnowiec, Bedzin, Czeladz, Piekary Slaskie, Bytom, Zabrze, Gliwice, Strzelce Opolskie and Wroclaw


national road DK 94 which links Piekary Slaskie with Wroclaw (through Bytom, Pyskowice, Strzelce Opolskie) and Piekary Slaskie with Krakov (through Bedzin, Sosnowiec, Dabrowa Gorcznia, Slawkow and Olkusz).
Future route of highway A1 is planned 3 kilometres of EkoPark. It is a continuation of international road E 75 which starts in northern Norway and runs through Finland, Poland, Czech Republic, Slovakia, Hungary, Serbia, Macedonia and Greece. In Poland, the highway A1 will link sea-ports in Gdansk, Gdynia and Sopot with Silesia and will be included in the net of roads of central and southern Europe. It makes a perfect communication trump for our investors.
Futhemore, areas of PPT EkoPark are localized 8 kilometers of existing motorway A4 and a short distance (about 18 km) of Katowice Airport. The access to the airport is provided by public roads (DK 94 and DK 86 and provincial road 913) in a shorter time than 30 minutes.
On city council of Piekary Slaskie initiative the local infrastructure will be developed on the basis of exterior founds.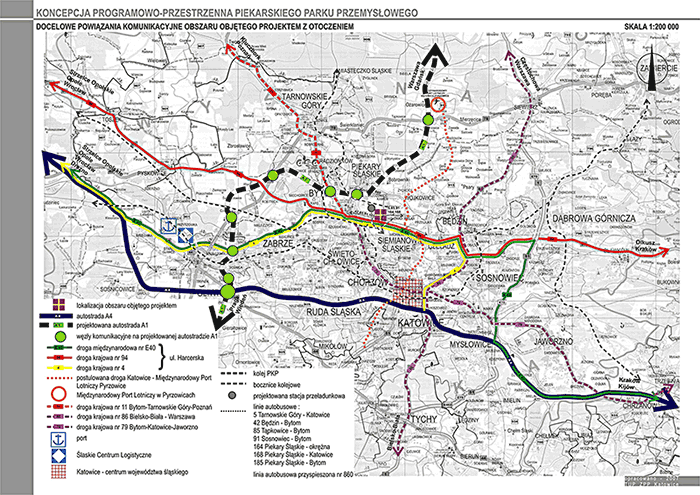 EkoPark has a policy of creating a good investment climate to attract investors pursuing innovative projects and implementing innovative technologies. Anyone who is interested in locating their business in EkoParku receive a wide range of available land and can count on the help of carefully selected team of professionals in the field of investment projects. Currently, the park areas formed the sixth investment. Companies located in EkoParku duties include design and implementation of non-standard machines and equipment, production systems of wastewater aeration, or engaged in specialized construction works, rental of equipment with operator and road transport of the waste and dangerous goods and oversized cargo.
The benefits of investing in EkoPark
immediate availability of sites for investment, especially construction of modern technology facilities connected with recycling, but also industrial halls, warehouses, sorting areas


wide range of competent advice on investment


favorable conditions for investment due to the adopted and current Plan of Land Use, in its wording taking into account activities related to waste management


support and goodwill of the city authorities to initiate business activity in Piekary Śląskie


the possibility of cooperation with AIG/Orzeł Biały S.A. capital group in
co-organizing and co-financing of projects


in the future, a possibility of Entrepreneurship Incubator support, including extensive database of services for business initiatives : legal services, accounting, design, etc., and sharing office supplies, production and storage space.


assistance in the preparation of investment in the field of acquiring structural measures of the European Union


direct access to public roads


creating conditions for the development of a cluster of companies from waste management sector


assistance in the flow of knowledge and new technologies between scientific bodies and entrepreneurs


access to well-educated manpower from declining heavy industry
Visualization of concept development EkoParku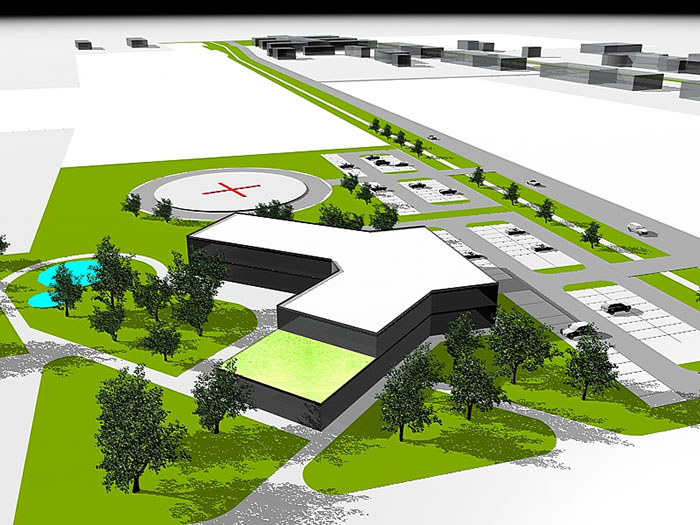 Contact:
Industrial and Technological Park EKOPARK in Piekary Śląskie Ltd.
Walentego Roździeńskiego 38 Str.
41-946 Piekary Śląskie
www.ekopark.piekary.pl
www.inwestujwekoparku.pl
Tel. + 48 32 289 04 84
Fax + 48 32 289 04 78
biuro@ekopark.piekary.pl