Science and Technology Park Świerk

Name: SCIENCE AND TECHNOLOGY PARK SWIERK
Type: SCIENCE AND TECHNOLOGY PARK
Operator: NATIONAL CENTRE FOR NUCLEAR RESEARCH

TYPE: SCIENCE AND TECHNOLOGY PARK


STAGE OF DEVELOPMENT: DEVELOPED


SPECIAL ECONOMIC ZONE: NO
LOCATION
SCIENCE AND TECHNOLOGY PARK ŚWIERK IS LOCATED 30km south-east of Warsaw, 5 km east of Otwock, in the National Centre for Nuclear Research scientific complex. Park is located next to the Droga Krajowa 17.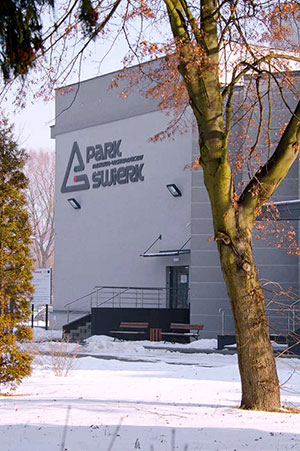 Picture 1 - PNT Building
PROFILE
PNT Świerk focuses on support for SMEs, including start-ups, whose value proposition is based on innovation and R&D. Thanks to existing laboratories and research capacities PNT Świerk is the perfect place for companies conducting their business in the following areas:
Electronics,


Telecommunication,


Materials,


Medical devices


Security
Offer
PNT Świerk offer consists of space rental, proinnovation services and research services. Support for SMEs is provided on favourable conditions, as de minimis aid.
Work space
Science and Technology Park Świerk is located in a storey building with a basement. Park offers office space, laboratories, and storage space. In addition there are 5 conference rooms with a total area of 500 m2 and a covered patio (185 m2) serving as a leisure and networking area for participants of conferences or business meetings.
Offices
Offices are located on all levels of the building. The total number of available rooms for rent is 21, with a total area of 425 m2. In the basement, where the majority of laboratories is located, there are 4 offices. 12 additional are located on the ground floor and 5 on the first floor.
Laboratories
There are 23 laboratories of different standards in the building. Some of them are special-purpose labs, equipped with a high-class specialist research equipment, while others can be equipped according to the needs of a tenant. Their total area is 610 m2.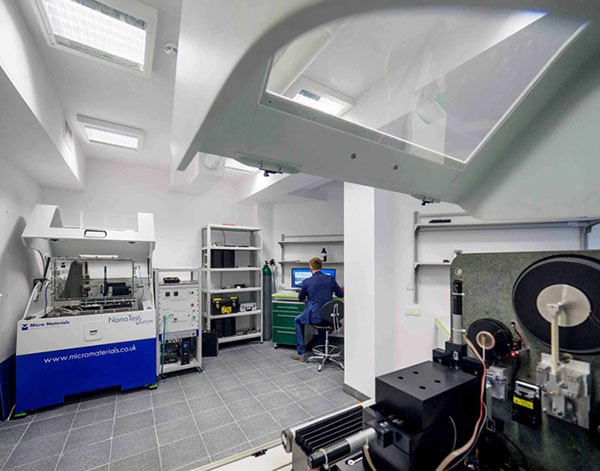 Picture 2. Nano-tests laboratory
Storage
In order to provide good working conditions for R & D, Park offers over 400m2 of storage space.
Proinnovation services
Parks provides a range of pro-innovative services implemented as de minimis aid. The offer includes i.a.: legal consultations, protection of IP and help in preparation of business plans.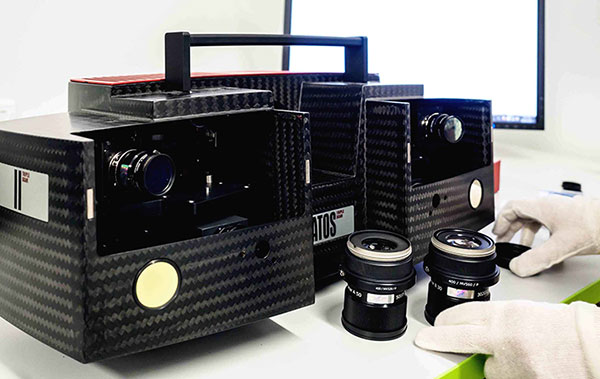 Picture 3. Optical scanner
Research services
Science and Technology Park runs commissioned research in the following laboratories: electronic, nanotests, climate, industrial tomography, optical scanner and advanced 3D printing. In addition, with the support of substantive staff it is possible to carry out additional research work in other departments of NCBJ, in the following areas:
modification of materials with:



Plasma beams


Particle accelerators



Environmental tests


Accelerator engineering calculations


Material calculations


Graphic rendering services


Calibrating dosimeters/gauges of beta/gamma/neutron radiation (PCA AP 070 accreditation)


Measuring internal contamination (whole-body, thyroid, activity of urine-excreted radioisotopes (PCA AB 567 accreditation)


Measuring environment pollution


Spectrometry of radiation emitted by solid/liquid substances


Field dosimetry (gamma exposition, alpha/beta surface contamination, mixed radiation fields (neutrons + gamma), other custom-tailored dosimetric surveys

Companies
Six SMEs work in PNT Świerk. The biggest companies are Prosolutions, Imagine RT and IRES Technologies.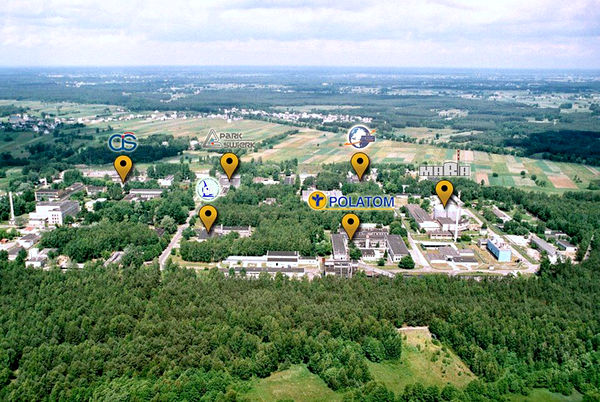 SCIENCE AND TECHNOLOGY PARK ŚWIERK
Contact:
Andrzeja Sołtana 7 Str., 05-400 Otwock
Phone: (+22) 7180162
E-mail: pntswierk@ncbj.gov.pl
www.ncbj.gov.pl/pnt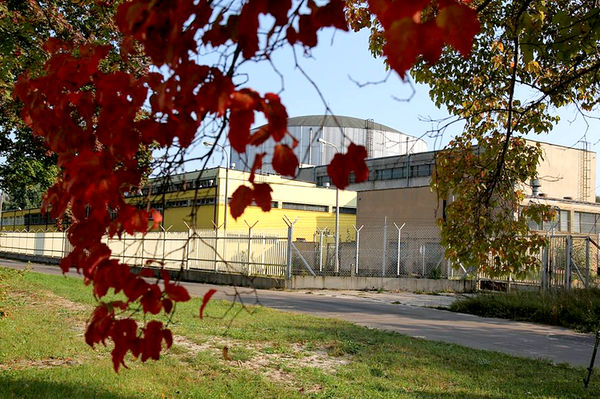 Maria Research Reactor Building