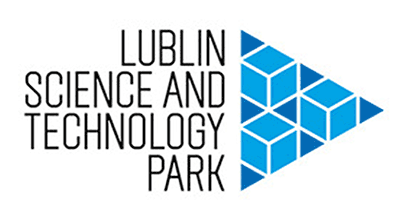 Lublin Science and Technology Park
The mission of Lublin Science and Technology Park is to support the development of Lublin province by providing a cooperation platform for Lublin universities, business representatives and start-up owners.

Name: Lublin Science and Technology Park
Type of Park: Science and Technology Park

Lublin Science and Technology Park was founded in 2005 as a shared initiative of Lubelskie Province Governor's Office and the University of Life Science in Lublin. In 2009 the first building was put to use, providing offices for the
Laboratory of Genetic Studies. In march 2009 companies like Lublin Consulting Centre, that organizes trainings and conferences, started to operate in Lublin Science and Technology Park. Lublin University of Technology has its offices here. One of them is a biomedical engineering laboratory that was established together with Medical University.

LOCATION
Lublin Science and Technology Park is located in Lublin, in the district of Felin, close to Majdanek National Museum. University of Life Science owns a couple of buildings nearby: its dormitories, teaching facilities, as well as experimental fields. Moreover, John Paul II Catholic University of Lublin's Faculty of Philosophy and Humanities are located here. It is possible to reach the Park using Lublin's means of public transport, including modern trolley lines.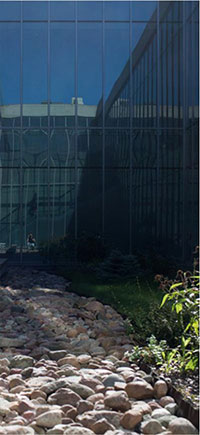 Patio. Source: Artur Mulak

OFFER
Lublin Science and Technology Park was founded to facilitate the flow of knowledge and technology between science and business. It works in the scope of consulting in creation and development of companies, transferring of technologies and transforming the results of research and developing into technological innovation. We share our properties and technical infrastructure with our clients providing favorable business conditions.
THE BUILDING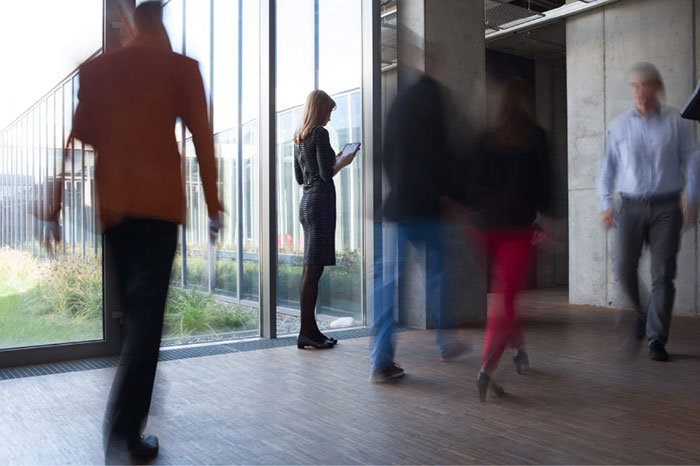 Corridor between offices. Source: Artur Mulak
The building of Lublin Science and Technology Park is a place of cooperation between science institutions, universities and manufacturing plants in a whole range of studies, cutting edge technology and market products. The multifunctional building is equipped with all the necessary facilities. Its overall functional surface is 12 500 m2.
The building is separated into 5 segments:
Segment 1 and 2 - Technology Incubator

Segment 3 - exhibition area

Segment 4 - conference room

Segment 5 - Manager office of Lublin Science and Technology Park and office-laboratory area.


BUILDING PLAN
SALE KONFERENCYJNE I SZKOLENIOWE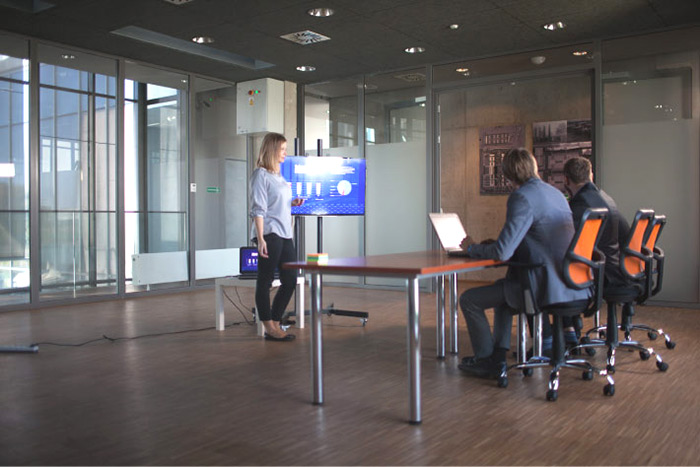 Training room. Source: Artur Mulak
The Park holds 4 training rooms, 60 m2 each, that can be arranged in any given way. The Theatre arrangement allows the presence of 50 people in one room. The rooms are equipped with multimedia projectors, screens, flipcharts and access to wi-fi network. It is possible to equip training rooms with notebooks.
TRAINING AUDITORIUM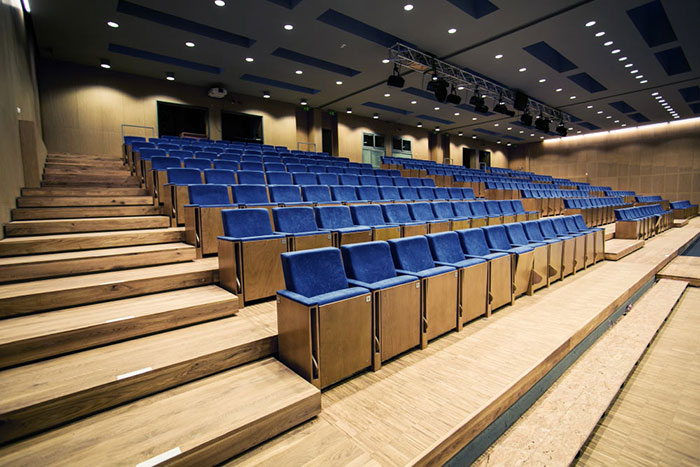 Conference Hall. Source: Artur Mulakk

The training auditorium has 600 m2 and can hold 420 people. It is equipped with multimedia projectors capable of rendering materials in Full HD. In front of the auditorium there is a foyer that can also be used during events.
Auditorium is equipped with a system of simultaneous translation that enables the simultaneous infrared transmission of up to 4 languages (language of the proceedings + 3 translated languages). Each of the translation booths is equipped with 2 independent desktops that allows translators to change their place during the conference without any trouble.
OFFICES
Lublin Science and Technology Park offers high quality office area in reasonable prices.
Benefits for tenants:
Good localization, near the Special Economic Sphere (SSE "Mielec" subarea )

Being surrounded by companies and scientific units focused on innovative activities

Access to conference rooms with the permission of Lublin science and technology park

Access to parking lot

Access to social room for employees

Guaranteed security and safety (the whole area is guarded by security cameras and professional security officers)
Preferred business profile of companies and institutions:
R&D sector

IT companies

Bio-tech companies

Scientific units.
START-UP
LPNT creates the atmosphere and gives the tools for fast development of innovative ideas. We offer a variety of free trainings, share our offices and conference rooms, organize a lot of events and contests for start-up owners. The Technology Incubator operates within The Lublin Science and Technology Park and helps beginning entrepreneurs with starting and running their own businesses. This includes office space rental on preferential terms together with adequate infrastructure, access to professionally equipped rooms (conference rooms, offices) and the provision of advisory services.
Lublin Science and Technology Park has prepared two investment projects for young enterpreneurs.
Innova-invest project focuses on supporting the creation of innovative enterprises. The proposed aid extends to provision of services (consulting, organization of workshops, helping with the business plan preparation) and financial aid for newly created enterprises in the form of acquisition of shares in the created company.
'Start-up platforms for new ideas' project is one of the main programmes coordinated by the Polish Agency for Enterprise Development. Its target audience are people under 35 who have ideas for their own business, but who lack knowledge and resources for its implementation.
Contact information:

Lublin Science and Technology Park S.A.
Dobrzańskiego 3 Str.,
20-262 Lublin
Tel.: +48 (81) 534 61 00 / +48 (81) 440 87 57
Fax: (+48) 81 531 85 48
e-mail: biuro@lpnt.pl