Lublin Science and Technology Park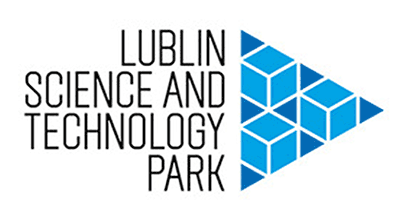 PL | EN
Lublin Science and Technology Park was founded in 2005 as a shared initiative of Lubelskie Province Governor's Office and the University of Life Science in Lublin. In 2009 the first building was put to use, providing offices for the Laboratory of Genetic Studies. In march 2009 companies like Lublin Consulting Centre, that organizes trainings and conferences, started to operate in Lublin Science and Technology Park. Lublin University of Technology has its offices here. One of them is a biomedical engineering laboratory that was established together with Medical University.
The mission of Lublin Science and Technology Park is to support the development of Lublin province by providing a cooperation platform for Lublin universities, business representatives and start-up owners.

Location

Lublin Science and Technology Park is located in Lublin, in the district of Felin, close to Majdanek National Museum. University of Life Science owns a couple of buildings nearby: its dormitories, teaching facilities, as well as experimental fields. Moreover, John Paul II Catholic University of Lublin's Faculty of Philosophy and Humanities are located here. It is possible to reach the Park using Lublin's means of public transport, including modern trolley lines.

Offer
Lublin Science and Technology Park was founded to facilitate the flow of knowledge and technology between science and business. It works in the scope of consulting in creation and development of companies, transferring of technologies and transforming the results of research and developing into technological innovation. We share our properties and technical infrastructure with our clients providing favorable business conditions.
Building: the building of Lublin Science and Technology Park is a place of cooperation between science institutions, universities and manufacturing plants in a whole range of studies, cutting edge technology and market products.
Conference and trainig rooms: The Park holds 4 training rooms, 60 m2 each, that can be arranged in any given way.
Training auditorium: the training auditorium has 600 m2 and can hold 420 people.
Offices: Lublin Science and Technology Park offers high quality office area in reasonable prices.
Benefits for tenants: good localization, near the Special Economic Sphere (SSE "Mielec" subarea); being surrounded by companies and scientific units focused on innovative activities; access to conference rooms with the permission of Lublin science and technology park; access to parking lot.

Preferred business profile of companies and institutions: R&D sector; IT companies; Bio-tech companies; Scientific units.
START-UP: LPNT creates the atmosphere and gives the tools for fast development of innovative ideas. We offer a variety of free trainings, share our offices and conference rooms, organize a lot of events and contests for start-up owners. The Technology Incubator operates within The Lublin Science and Technology Park and helps beginning entrepreneurs with starting and running their own businesses. This includes office space rental on preferential terms together with adequate infrastructure.

Contact


Lublin Science and Technology Park S.A.
Dobrzańskiego 3 Str.,
20-262 Lublin
Tel.: +48 (81) 5346100 / +48 (81) 4408757
Fax: (+48) 81 531 85 48