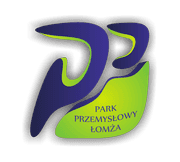 Name: Łomża Industrial Park [Ltd.]
Type of park: industrial park
Managing body: Łomża Industrial Park [Ltd.]
Contact details:
Łomża Industrial Park Ltd.
Gen. Wł. Sikorskiego 166 Str.
18-400 Łomża
Tel: +48 86 219 93 00,
Fax: +48 86 218 37 33
E-mail: sekretariat@parklomza.pl
WWW: www.parklomza.pl, www.ppl24.pl


Łomża Industrial Park (ŁIP) is a coherent element of series of actions taken by the local municipality authorities. ŁIP was established in order to provide a needed space for supporting and developing business initiatives. Also, to increase an economic attractiveness of the city.
Łomża Industrial Park is a place created for people with innovative business ideas. The purpose of creating this was to establish an up-to-date Business Support Institution with various functions, such as to support the development of innovative enterprises based on knowledge, skills and activity of the inhabitants of the Łomża's subregion.
Łomża Industrial Park was established on the 20th of December as a limited liability company, on the basis of the notarized deed, with its registered office in Łomża, at 166 General Wladyslaw Sikorski Street.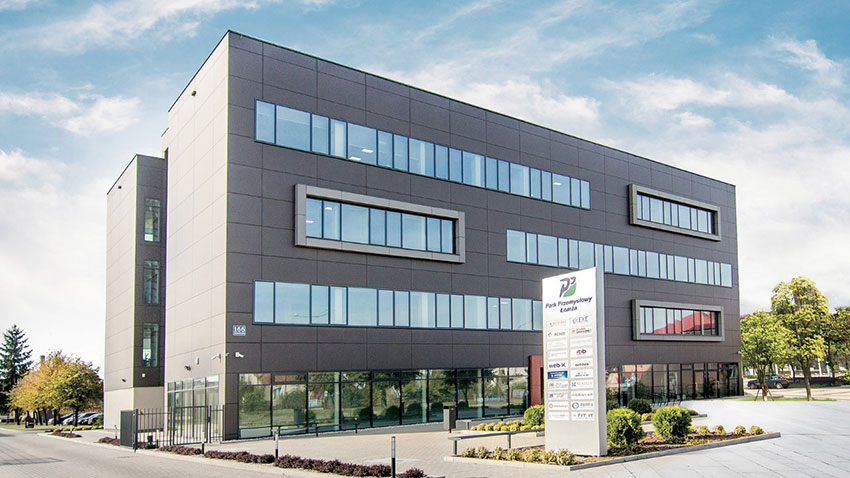 Łomża Industrial Park (ŁIP)

Location:
The property is located in the center of Łomża, at 166 General Władysław Sikorski Street, adjacent to the bus terminal. The location ensures perfect connections with Gdansk, Olsztyn, Warsaw and other cities in the north-eastern Poland.
Convenient connections are guaranteed by the national roads DK61 (Warsaw - Augustów), DK64 (Łomża - Bialystok) and DK63 which connects Wegorzewo with a border crossing point with Belarus in Slawatycze. In upcoming years, an express road S61- is to be built as a part of European Union strategy - the first Pan-European Transport Corridor (TEN-T) connecting Warsaw and Helsiniki (in Finland) through Lithuania, Latvia and Estonia.
The commute from Łomża to Warsaw Chopin Airport- the biggest airport in Poland, which is located 151km away from Łomża - takes less than two hours. Warsaw Modlin Airport is slightly closer to Łomża, at a distance of 140 km.

Stages of development:
The development of Łomża Industrial Park is scheduled into two-phases:
Phase I - Construction and equipment of the Business Incubator
Phase II - Construction and equipment of the Centre for Service and Manufacturing
The first phase of building the park was finished on 30th of December 2015. Currently, the implementation of second phase of Łomża Industrial Park development plan began. It is aimed at creating modern service & production hall with an area of 3600m².

Sectorial profile:
The activities of ŁIP are mainly addressed for those enterprises which use technology from the ICT industry, beyond that, ŁIP is equally interested in supporting other enterprises using highly innovative technology. From a regional point of view, the project of ŁIP is very crucial for the city's development. The park constitutes an essential element of the regional system of innovations, and thus it is a transition tool into the direction of the knowledge-based economy. The activities of the Park will facilitate establishment of relations and ease building network among the scientist and business communities in the city and its region.

Park's offer:
A place, in which the scientific and technological capacity of the Łomża's subregion is being used - the Business Incubator, has the total area of 3 620 m²; 2 849 m² of that is intended to be used for the secretarial and service activities. There are 35 well equipped and air-conditioned office spaces with an area from 14 to 36 m².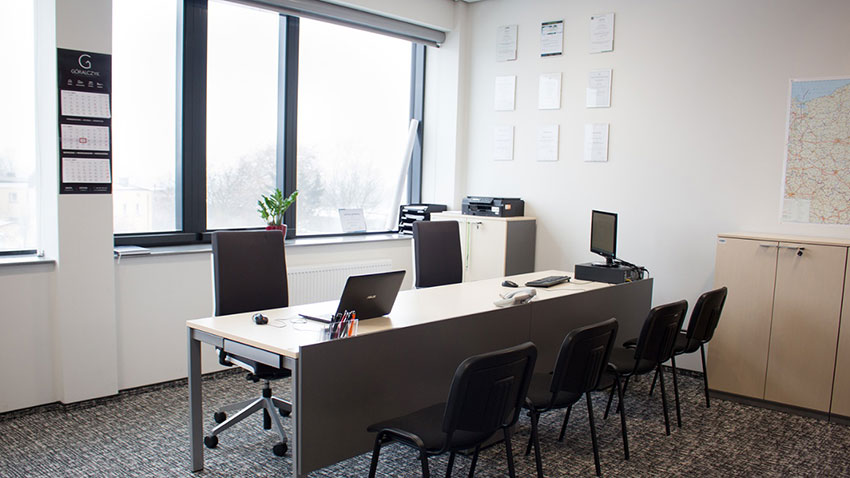 Office space

Łomża Industrial Park offers services, as following:
Lease of open space and services area:
attractive lease conditions

financial, legal and investment counselling

prestigious location in the city centre

well equipped office

free access to the broadband Internet

constant IT care

support in obtaining funding

access to conference facilities

access to staff room

letterbox

cafeteria

parking space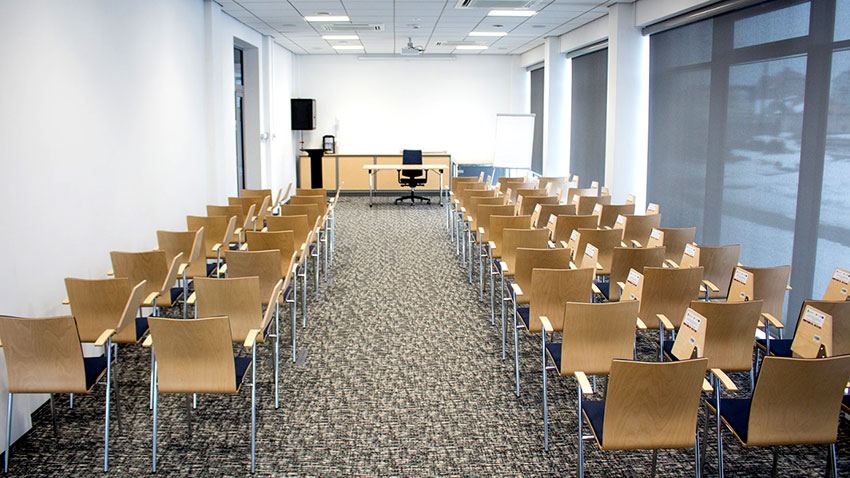 Conference room

Business Incubator - there are 35 well equipped and air-conditioned office spaces with an area from 14 to 36 m².
Virtual Office - It's the service to outsource office services without the necessity of physical presence of headquarter. The prestigious location in ŁIP will increase the business attractiveness and will enable to separate the private sector from the business one, thanks to the registration of your business under the different address than the home place. The Virtual Office is prestigious and money-saving.
Conference room - An air-conditioned room with high-tech audiovisual equipment will provide opportunities for organizing training, conferences or symposiums up to 80 people. We also provide a comprehensive catering service.
Business meetings' places - Accommodate around 10 people, air-conditioned rooms designed for conducting business meetings and trainings, each and every room has high-tech audiovisual equipment and additional staff room.
Call Centre Room - adapted and equipped for providing telemarketing services.
Server rental - for companies and institutions that pay special attention to the security of their IT systems and information processed in them, we provide the possibility of renting server space for the purpose of databases, files and backup copies.
We provide hosting and colocation services (server room with an area of 120m²) based on our own resources located in the server room of Łomża Industrial Park.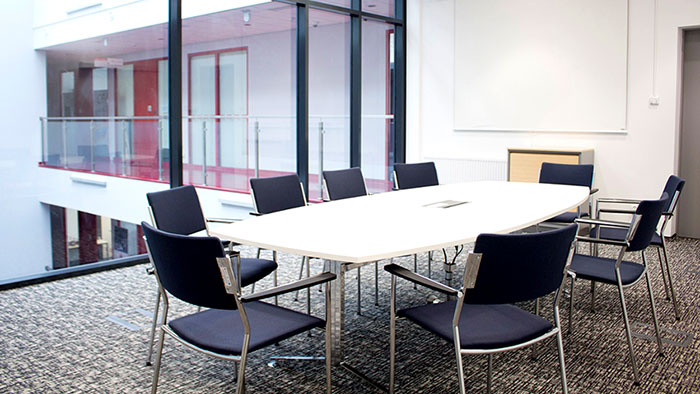 Business meeting room

Companies operating in Łomża Industrial Park
150 companies make use of the services provided by Łomża Industrial Park.
The largest group of enterprises locating their services in Łomża Industrial Park are companies from the IT sector, such as Cognibe Sp. z o.o., Imperio Laboratories Sp. z o.o., Skłodowscy.pl Sp. z o.o., Facetel Sp. z o.o., Fit IT Radosław Łaski, Soft PC Parzych Cychol s.j., Elektron Paweł Góralczyk, All sun Sp. z o.o.
Apart from entities in the IT sector, there are manufacturing companies such as Landton Bartosz Fabiszewski and FHU Iberis Marek Derejko which have been serving customers from Poland and Europe.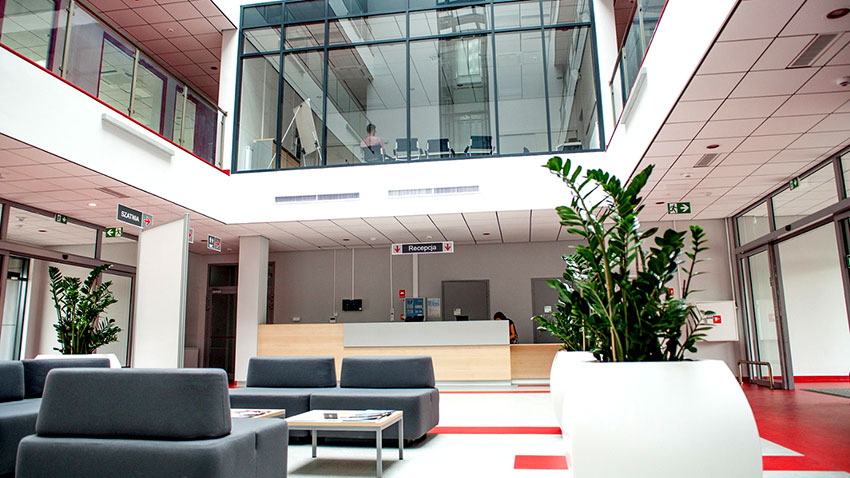 Interior of building

Contact details:
Łomża Industrial Park Ltd.
Gen. Wł. Sikorskiego 166 Str.
18-400 Łomża
Phone: +48 86 219 93 00,
Fax: +48 86 218 37 33
E-mail: sekretariat@parklomza.pl
www.parklomza.pl, www.ppl24.pl

(Last update: December 2019)