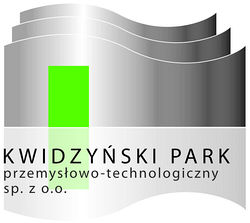 The creation of Kwidzyn Industrial and Technological Park was a strategic initiative of the local government, strengthening the economic development of the region and its competitive position in the European Union.
The mission of the Kwidzyn Industrial and Technological Park is to attract innovative enterprises, the development of breakthrough technologies and bring together entrepreneurial potential, knowledge and capital. KPPT is also the incubator with a wide range of business environment institutions, a training and exhibition center, comprehensively developed investment areas earmarked for Greenfield projects.
Kwidzyn Industrial and Technological Park is the center of innovation in the field of green energy, covering sectors: research, production, service and power management technology. Intelligent infrastructure of park has both utilitarian functions, demonstration and research, creating a unique living laboratory of renewable sources of energy: energy efficient architectural solutions and building powered by solar, earth and wind energy. KPPT actively participates and supports all initiatives for entrepreneurship, innovation and the promotion of energy conservation and renewable energy in the region.
The project was implemented within the framework of the project entitled. "The creation of Kwidzyn Industrial and Technological Park with the center of renewable energy" co-financed by the European Union from the European Regional Development Fund - Regional Operational Programme of Pomorskie Province for 2007-2013. This investment was carried out in the vicinity of the historic manor-park, where historical heritage is intertwined with the modern and advanced technologies in harmony with the beauty of the landscape.
The project has been recognized by the European Commission as an official partner of the European Campaign for Sustainable Energy - SEEC. SEEC supports and promotes the best projects that meet the goals of the EU energy policy. This includes increasing the share of renewable energy sources and energy efficiency as well as green transport and production of biofuels. The partners of the European Campaign for Sustainable Energy are the most innovative projects of inspiration for others.
Type Park : industrial - technological
Stage of the development:
Kwidzyn Industrial and Technological Park has created a modern infrastructure and organizational carefully to suit the needs and expectations of innovative companies.
Heart Park-Center KPPT- is a set of intelligent buildings with a total usable area of 4 200 m2 for lease for innovative enterprises and business environment institutions.
The complex comprises:
Business Incubator - modern office space, production and service for start-ups, as well as the already existing micro-enterprises and SMEs with a comprehensive consulting and support business and administrative (reception and a joint secretariat and virtual office);

functional, meeting the highest standards offices for business environment institutions - firms providing legal services, accounting, billing, marketing and advertising, banks, capital funds and loan institutions financial advisory offering support in obtaining external sources of financing (including EU funds) as well as consulting in technology transfer and commercialization of knowledge (including the protection of intellectual property rights);

Office teams carrying out the mission KPPT: Powi¶le Regional Energy Management Agency, Nadwi¶lański Renewable Energy Cluster, etc.;

advanced event data communication: web portal, web server, e-mail, Internet telephony, a common database, DATA CENTER, IT platform giving access to the databases of the National Technology Transfer and Knowledge and Innovation Relay Centre (access to the European market, technology and innovation );

modernly equipped conference and training center with an innovative, multimedia part of the exhibition devoted to the issues of renewable energy sources; center also provides an exhibition space for the presentation of the latest technological and scientific organizations and institutions of scientific research;

Passive house, acting as demonstration to promote energy-efficient construction, used also for the implementation of projects and scientific research in the field of energy efficiency.
In the immediate vicinity of the center KPPT is 18 ha of investment land for sale. Attractive land with a modern road infrastructure with full technical infrastructure are intended for the implementation of Greenfield projects.
KPPT center was opened and is fully used for goals.
Location:
Northern Poland, Pomorskie province, district Kwidzyn - the park lies on the border town of Kwidzyn; KPPT is conveniently connected to the Gdansk (Tri-City - approx. 100 km), thanks to the bridge over the Wisła River which was opened in 2013, connecting Kwidzyn with the A1 motorway.
The closest international connections provide: Lech Walesa Airport Gdańsk and sea ports of Gdańsk and Gdynia.
Sector profile: the main - industry and services related to renewable energy sources, Eco-energy, ICT
The Park offer: Business Incubator located in KPPT enlists companies that are in various stages of development: both early, start-up and operating on the market for some time, pursuing innovative business projects and technology.
As part of the Business Incubator companies receive access to modern equipped office space, production and service (including a usable area of 1,600 m2), on a preferential price. Low operating costs are the result of cutting-edge energy-saving technologies and renewable sources of energy to power infrastructure. Incubator building is directly connected to the conference and training.
Preferential rates, allowing for a substantial reduction of the cost of the company;

Setting focused on efficient business activities of an innovative character;

The ability to use the halls conference and training center and a multimedia exhibition space;

High comfort.
Business Incubator located in KPPT provides a wide range of pro-innovation services to companies operating in it, and for third parties. Administrative Support provides support and service office. The incubator also provides for preferential pricing specialized services to promote technology transfer between companies and research centers, including the search for business partners (contractors), capital (investors) and scientific (for joint management of R & D). Incubator Clients can also take advantage of the advisory services of economic, financial, marketing, legal, technological and organizational.
Investment offer
KPPT offer is addressed also to those companies which intend to start Greenfield investment. Park offers for sale fully developed investment plots with a total area of 18 ha with a new road infrastructure. Buyers of these plots may at preferential pricing enjoy a wide range of services: rental of conference and training rooms and exhibition space in the media center, access to research facilities, opportunities to participate in park-platform collaboration and knowledge transfer, and finally use the advice provided by institutions business environment centered in the Park.
attractive investment areas of new road infrastructure and comprehensive technical infrastructure (including extends all the networks: electricity, water and sewage, rainwater, heating and telecommunication);

road infrastructure together with strings walking and cycling as well as logistic support in the form of a parking lot for cars and vans;

full development of the area in a small architecture and greenery;

locating unit of production or service in a friendly and at the same time innovative business environment.
Contact:
Kwidzyn Industrial and Technology Park Sp. z o.o.
Górki 3a Str.
82-500 Kwidzyn
phone/fax: 55 619 31 51
E-mail: sekretariat@kppt.pl
Website: www.kppt.pl