Gdańsk Science and Technology Park - PARK your business idea in GDAŃSK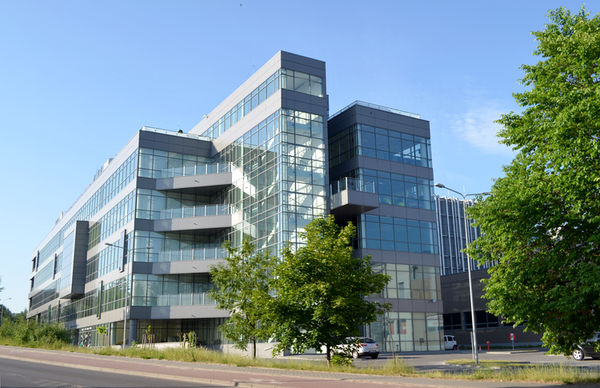 Gdańsk Science and Technology Park

Gdańsk Science and Technology Park (GSTP) is part of the investment offer of the Pomeranian Special Economic Zone Sp. z o. o. It is a place where social, economic, research and self-governmental entities cooperate.
The Park is mainly concerned with areas of biotechnology, IT and energetics. It contributes to the exchange of experience, promotion of new technological solutions and creation of new businesses based on interesting, creative ideas.
There are over 100 companies in the Park, all based on innovative ideas. They support the development of the Pomeranian Voivodeship by making it competitive and become the first ones to contribute to the R&D activities of the Polish economy.

Location: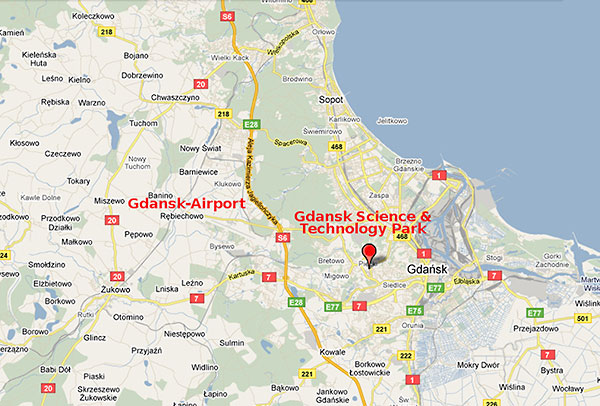 Source: Google Maps

GSTP is located in the immediate vicinity of Gdansk city center and the largest universities: Gdansk University of Technology, University of Gdansk and Medical University of Gdansk. Our building is well connected with the network of public transport and regional roads.
University of Gdansk and Medical University of Gdansk - approximately 5 - 15 min.;

City Center (train station) - 10 min.;

International Airport. Lech Walesa - about 15 min.;

Commercial Port of Gdansk - about 20 minutes.

Sector profile:
Biotechnology, Biomedicine, ICT, Energy
Gdansk Science and Technology Park (GSTP) is a place that facilitates and promotes access to knowledge and most modern research. It merges science, innovative economy and broadly defined enterprise. The GSTP comprises laboratories, office and laboratory spaces, the Data Centre server room, Conference and Training Centre, EduPark, EduLab and EduKindergarten with EduNursery.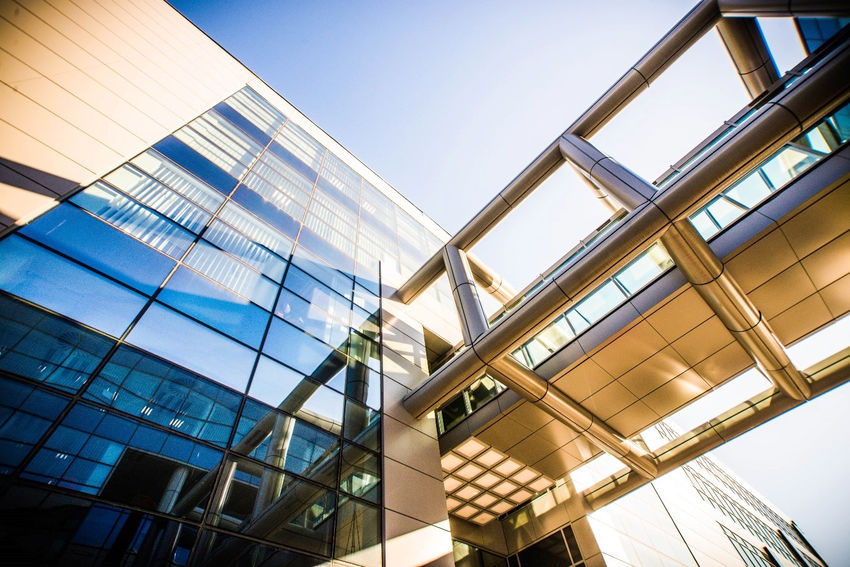 Gdańsk Science and Technology Park
Gdansk Science and Technology Park is a place in which scientists, businesspeople and municipal authorities can closely cooperate. It offers networking opportunities for various communities, which allows for creation of an ecosystem of enterprise. The Park invites companies dealing with the most complex technologies. Each of these companies is unique and has an incredible potential for development. Their development is a priority for the Park and the main subject of its everyday activity.
The GSTP is a centre created to promote entrepreneurship, activeness, development and creativity and a place where an idea turns into a real functioning business. The Park is a platform of cooperation between science and business, supported by the Pomeranian Self-Government, the City of Gdansk and the Gdansk University of Technology.
Park's offer:
Municipal support


Virtual Office


Tax deductions


Modern IT infrastructure


Prestigious address


Comprehensive scientific and business support


Consultancy and legal service

The primary mission of GSTP is to provide entrepreneurs with high-quality services and infrastructure that they can use to enhance their business potential. The tenants of the Park are provided with administration, advisory, accounting and training services. They also have a nursery and kindergarten at their disposal and a Data Center service. Thanks to the latter, the companies operating in GSTP do not have to invest in building their own server rooms, buying costly telecommunications equipment, paying for its maintenance or training specialists that would be responsible for taking care of complex IT systems. Data Centre also provides opportunities for participation in trainings, conferences and events organized as part of numerous projects to improve business competence and promote entrepreneurship.
Satisfying the needs of small and large companies, offering a conference and training centre and ensuring friendly conditions for exchanging knowledge and experience, the Park is simply a perfect place work in. To make it even better, it offers a fitness club, restaurant, café and an education centre for children and teenagers called EduPark.

Companies located in the Park:
There are over 100 companies located in the Gdańsk Science and Technology Park and almost 100 of companies are registered in Park's Virtual Office.
Gdansk Science and Technology Park provides space for the following entities:
CELL-T - conducts studies of diabetes mellitus type 1.

BLIRT SA - is a R&D company looking for new solutions in innovative white biotechnology and nanobiotechnology.

POLPHARMA SA - a market leader in the Polish domestic pharmaceutical market, has recently established its Research and Development Centre - Polpharma Biologics, which will work on biotechnology, biosimilar and bioimproved drugs. The centre is soon expected to employ up to 50 specialists and possibly even more in the future.

DATERA SA - a software house specializing in creating innovative ICT systems, the finalist of the European Business Awards.

FANCYFON SA - provides software and offers services in remote control of smartphones and tablets.

AITON CALDWELL SA - a leader in the Polish market of telecommunication cloud services for small and medium-sized companies and individual customers. Within the framework of its business activities, the company provides Software as a Service (SaaS) based on remotely making software available through the Internet.

QUMAK SA - a Polish listed company, which designs, implements and provides maintenance of teleinformatics, innovative systems for business. It implements advanced systems for the management of large organizations, builds intelligent and low environmental impact facilities, works on improvement of public transportation in cities by developing Intelligent Transportation Systems, designs and implements aviation infrastructure in the biggest airports in the country.

POMORSKIE CENTRUM PRZETWARZANIA DANYCH Sp. z o. o. - supports companies in developing professional IT solutions. It works in areas such as: server and application hosting, collocation and lease of dedicated servers, virtualization, www websites hosting, data backup and video streaming.

ROBONET Sp. z o.o. - the primary mission of the company is to make children and teenagers interested in robotics and develop their ICT skills with the use of the company's own programme of practical education. ROBONET offers courses and workshops, called RoboCAMP, during which young people learn the secrets of IT, robotics and programming with the use of most modern didactic materials. Course participants enrich their programming skills with elements of physics and mechanics by building simple machines of LEGO Mindstorms NXT, VEX Robotics Design System and Robotics BIOLOID.

BREAKTHRU FILMS - produces animated and live-action films, and distributes both its own films and films produced by others. BreakThru established its world-wide reputation with its slate of prize-winning shorts which have collected many prestigious international awards. Its biggest success was being awarded the Oscar price for the Best Short Animation Film for "Peter & The Wolf" – a production, which has been acclaimed by critiques as a "new classic".

Contact details:
Gdansk Science and Technology Park
Pomeranian Special Economic Zone Ltd.
3 Trzy Lipy, 80-172 Gdańsk
tel.: +48 58 739 61 42
e-mail: office@gpnt.pl

For more information please visit: www.gpnt.pl
FB: www.facebook.com/FanPageGPNT