Gdańsk Science and Technology Park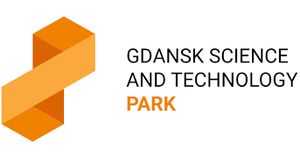 The Gdańsk Science and Technology Park (GSTP) is a place designated for the development of science and entrepreneurship, cooperation between economic, social, scientific, research and local government entities. Together we are creating and promoting new economic and technological solutions. The Park was created upon the initiative of the Marshal's Office of Pomorskie Voivodeship, the city of Gdańsk, the Gdańsk University of Technology and the Pomeranian Special Economic Zone (Pomorska Specjalna Strefa Ekonomiczna Sp. z o.o.), which currently manages the Park.


Location

Gdańsk is located at the crossroads of road transport routes. The European routes E28, E75 and E77 meet in the city. In the port of Gdańsk, which is the largest port in Poland, national road no. 91 begins. National road No. 7 and express roads S6 and S7 intersect in the city. Within the city limits there is the Gdańsk Airport. Lech Wałęsa Airport, which is the third (after Warsaw and Krakow) airport in Poland in terms of the volume of passenger traffic. The park is a complex of three modern buildings with a total area of approx. 40,000 sqm located in the immediate vicinity of the center of Gdańsk and the largest universities of Pomerania: Gdańsk University of Technology, Medical University of Gdańsk and University of Gdańsk.


Offer

The Park supports companies by offering them among others:
public aid in the form of de minimis aid in the form of rent relief and accompanying services for entrepreneurs starting to operate in GPN-T for a maximum period of 5 years (more information here),
building a network of interconnections between companies operating in the Park and scientific institutions from around the Park,
assistance in the promotion of activities and support in innovative projects,
discounts when hiring meeting rooms in the Conference and Training Center,
coworking,
access to the Technology Incubator,
space4Makers,
assistance in the implementation and transfer of new technologies,
acceleration programs,
competitions for start-ups,
preferential conditions of admission and fees in the Park's kindergarten.


Contact
Gdańsk Science and Technology Park
Pomeranian Special Economic Zone
ul. Trzy Lipy 3
80-172 Gdańsk
tel: +48 58 740 42 00
e-mail: office@gpnt.pl
www.gpnt.pl


Return »