Boruta Zgierz Industrial Park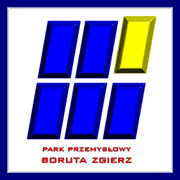 The Commune City of Zgierz decided to set up Boruta Zgierz Industrial Park for the purpose of economic development in Zgierz. The Boruta Zgierz Industrial Park was created to increase the attractiveness of industrial areas and to reduce unemployment in industry.
Who can invest in The Boruta Zgierz Industrial Park?
natural, legal persons and commercial companies without legal personality which have enterprises on Park grounds,


who have the right to administer property on Park grounds, and which do not have enterprises on the


organizations and agencies, banks, consulting companies, interested in the development of the Park, which are not based in Zgierz


entrepreneurs who deliver services in selling energy, natural gas, water and sewage disposal, telecommunications not based in


electricity and heat producers, not based in Zgierz


higher education institutions and scientific institutes .
Location

The Park is situated on the area of the former " Boruta" Dye Industry Plant. This is one of the best industrial areas in Poland located 3 km of the A-2 motorway (currently being constructed) and roughly 15 km from the crossroads of the A-2 and the A-1 motorways. Furthermore, the Park is located near the planned western by-pass of Łódź - the S-14 express road. Investors also have at their disposal side-tracks, which substantially facilitate local, national and international connections.
Contact
Boruta Zgierz Industrial Park' s manager
95-100 Zgierz,
Plac Jana Pawła IIi nr 19
Tel: (+48) (0) 500 160 915
E-mail: boruta@umz.zgierz.pl
www.zgierz.pl