Boruta Zgierz Industrial Park
1. Zgierz - crossroads of Europe
The Commune City of Zgierz decided to set up Boruta Zgierz Industrial Park for the purpose of economic development in Zgierz. The Park is situated on the area of the former " Boruta" Dye Industry Plant. This is one of the best industrial areas in Poland located 3 km of the A-2 motorway (currently being constructed) and roughly 15 km from the crossroads of the A-2 and the A-1 motorways. Furthermore, the Park is located near the planned western by-pass of Łódź - the S-14 express road. Investors also have at their disposal side-tracks, which substantially facilitate local, national and international connections.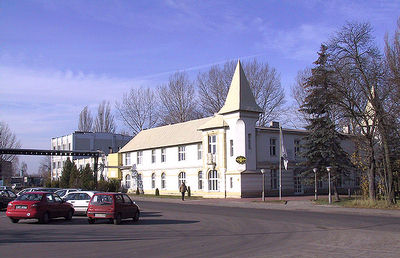 ---
2. Objectives related to setting up the Industrial Park
The Boruta Zgierz Industrial Park was created to increase the attractiveness of industrial areas and to reduce unemployment in industry. The main objective of the Park is to obtain external investments funds for the city, through:
developing small and medium-sized enterprises,
increasing competitiveness of Zgierz,

boosting economic activity of industrial areas located on the territory of the former "Boruta" plant,

providing advice concerning the ways of obtaining external financing, especially from the European Union,

developing modern infrastructure systems (natural gas, water, electricity) on the territory of the Industrial Park,

obtaining funds necessary for the restoration of derelict industrial land,

reducing the costs related to business activity, through:

negotiating prices of energy, heating, natural gas and fuels on the behalf of companies operating in the Park,

negotiating prices of external services for investors of the Industrial Park, such as: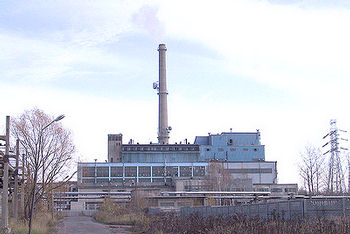 Former "Boruta" plant
---
3. Advantages of the Boruta Zgierz Industrial Park investment
possibility of receiving a subsidy from the European Union up to 65% of the new investment value,

possibility of receiving up to 100% real estate tax relief,
low price of energy,

combined heating and power plant, industrial steam installations and large transformer stations,

supply of water, natural gas, energy,

promotion of the Industrial Park and its investors,

visual information for new investors,

ongoing construction and renovation of roads and infrastructure on the territory of the Park.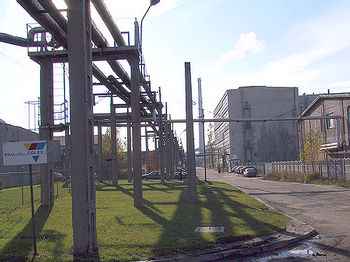 ---
4. Who can invest in The Boruta Zgierz Industrial Park?
natural, legal persons and commercial companies without legal personality which have enterprises on Park grounds,


who have the right to administer property on Park grounds, and which do not have enterprises on the


organizations and agencies, banks, consulting companies, interested in the development of the Park, which are not based in Zgierz


entrepreneurs who deliver services in selling energy, natural gas, water and sewage disposal, telecommunications not based in


electricity and heat producers, not based in Zgierz


higher education institutions and scientific institutes .
---
5. Contact
Boruta Zgierz Industrial Park' s manager
Tel: (+48) (0) 500 160 915
E-mail: boruta@umz.zgierz.pl
MPGK Sp. z o.o.
Managing entity of Boruta Zgierz Industrial Park
Tel: (+48 42) 716 22 97, Fax: (+48 42) 716 44 65
E-mail: mpgkzgierz@poczta.onet.pl