Name: Technopark Pomerania
Type of park: Industrial and technology park
Managing entity: Szczeciński Park Naukowo - Technologiczny LLC
KRS: 0000116662
REGON: 812104930
NIP: 955-20-00-238
Contact details:
Cyfrowa 6 Str.,
71-441 Szczecin
Tel.: +48 (091) 85 22 911
biuro@spnt.pl
www.technopark-pomerania.pl

type of park - Industrial and technology park
stage of development - developed

Location
Technopark Pomerania
ul. Cyfrowa 2-8
71-441 Szczecin
Technopark Pomerania is located 15 minutes from the city centre, you may get here by tram or by the city bike. Surrounded by two municipal parks, Technopark is close to Summer Theatre and Jasne Błonia.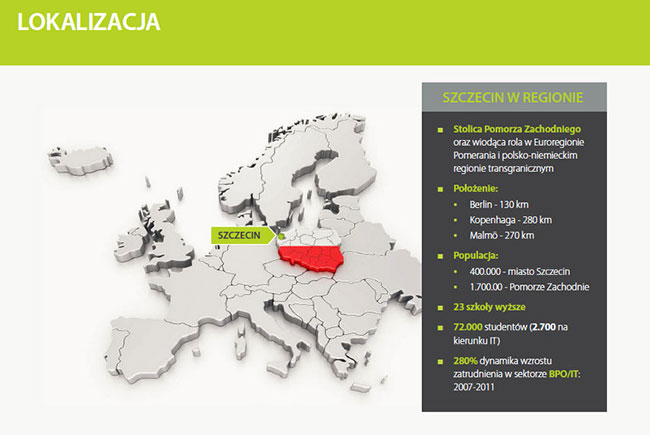 Sectoral profile
ICT sector, new technologies and innovation
Park's offer
Technopark Pomerania objective is to support the development of innovative SME companies, startups and entrepreneurs in the region. Technopark provides local entrepreneurs with modern infrastructure and support services for ICT sector. It offers best conditions for dynamic growth of knowledge and technology based businesses, also those associated with ICT West Pomerania Cluster.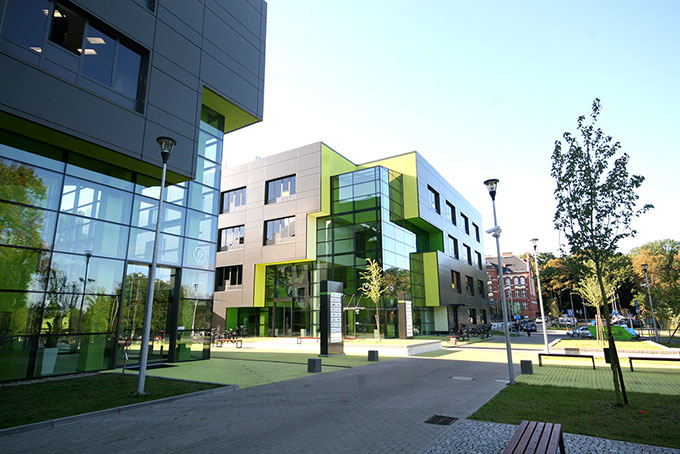 Technopark Pomerania
Technopark's Pomerania services:

Business space
In complex of four builidings (F1, F2, F3, F4) Technopark Pomerania provides business space of 13,000 sqm, with over 6,000 sqm of office spaces and common spaces, meeting rooms and conference centre. Available offices are between 18 and 200 sqm large (open spaces). Meeting rooms and conferences halls are between 20 and 200 sqm. Rooms are excellent meeting environment for groups from 10 up to 250 people and come complete with the equipment and capacity for work sessions, training, presentation, seminar, conference, business talks etc. The restaurant is available at the venue.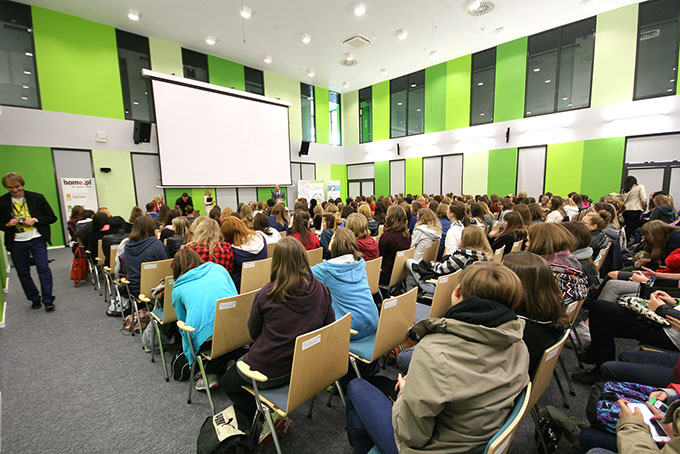 Technopark Pomerania, conference
Data Center
F4 building is location for one othe the largest data center in the region and meets highest security standards for data storage and processing. Data center has been developed for use of Technopark tenants, public administration units, medical sector and external clients.
Business support services:
Startup Incubation program
Set of consulting services connected with office space rental, tailored for new businesses and projects. Includes business mentorship and consulting, PR and marketing, access to the information on training and industry specific events, legal and accounting services, support in fundraising and contacts with investors.
Expansion program
Expansion program objective is to assist further development of mature ICT businesses located in Technopark through access to large business network, contacts, consulting services, support in raising external funds, PR and marketing, business events.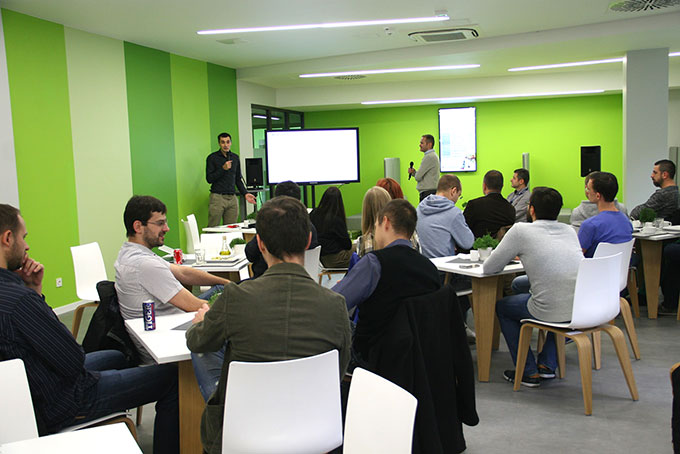 Photo: Technopark Pomerania, integration event for tenants
Coworking
Open space for freelancers and small teams in complex business environment, among companies at different stage of their development - startups, SMEs and large, technological companies. Coworkers have an access to printer, 3D printer, ploter and virtual server.
Virtual office
Technopark provides virtual office service - communication and address services, without providing dedicated office space. Small business and freelancers can use Technopark's trustworthy address instead of their home address, to increase their or her company potential. Virtual office includes also services such as Open envelope scanning, Reception courtesies, Membership in Technopark's community and ecosystem, Business meeting space if necessery, Current information about events, trainings, funding etc.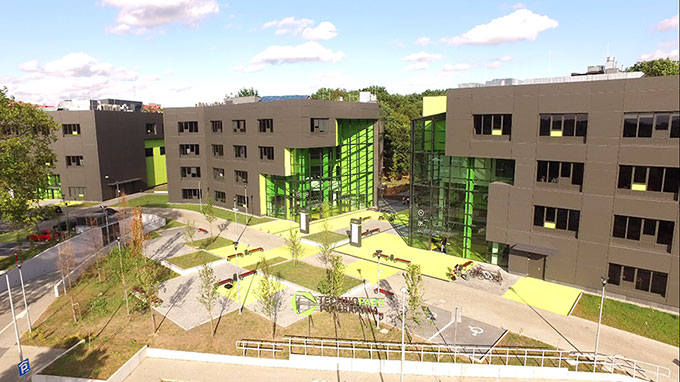 Photo: Jakub Śledziowski. Technopark Pomerania.