Name: KIELCE TECHNOLOGY PARK
Park type: TECHNOLOGICAL
Managing entity: KIELCE TECHNOLOGY PARK


Location: Kielce Technology Park is located at Olszewskiego Str., in the northern, industrial part of Kielce. The most important local governmental institutions (City Hall, Office of ¦wietokrzyskie region, Marshal's Office) and main academic centres (UJK, University of Technology) are located in 4 km distance from park. KTP has convenient transport connection with exit routes and expressways towards £ód¼, Kraków, Warsaw and Lublin. This location allows quick and easy access to any place in Poland, in particular to the largest urban agglomerations.

Sector Profile
Park type - technological (IT, renewable energy, design)

development stage - developed

SEZ status - it has areas in the Special Economic Zone in Starachowice S.A. Kielce subzone

Kielce Technology Park is a business showcase of Kielce, one of the largest economic ventures implemented by the City. This is a place focused on innovation and creativity, open to cooperation with entrepreneurs from both Poland and abroad. Companies that operate here are offered a wide range of "tailor-made" business and development services, as well as assistance in finding business partners. In addition, preferential rental conditions are offered. The institution, with the support of European Union funds, also implements projects of national and international range, regarding digitization of enterprises, security in cyberspace, dual education system or CSR.
The Kielce Technology Park consists of Technology Incubators, Technology Centre and Competence Centres. Two Kielce Technology Park incubators; SKYE and ORANGE Inc. are attractively located and professionally equipped in office furniture. It is a place where young companies or start-ups can get professional support in implementing innovative ideas in full incubation process from idea to market launch. These are consulting services about verification of business idea, selection of business model, source of financing, but also additional support such as office space rental on preferential conditions.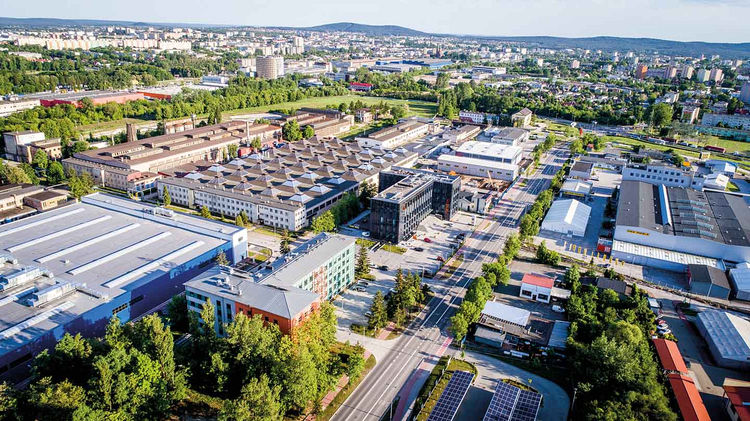 Incubators ORANGE Inc. and SKYE Inc.

Part of Park is Conference Centre, which consists of four professional training rooms, a coworking space and business rooms. Customers have also at their disposal two buffets, as well as relaxation area, with virtual golf, a room with football table and table for ping pong, Outside the buildings - there is Energy Garden of Experiences, In this green enclave, learning is intertwined with fun, relaxation and rest Park employees have free access to Wi-Fi. The functionality of the rooms gives freedom in the efficient organization of conferences, training sessions, business meetings as well as radio programs, photo sessions and promotional films.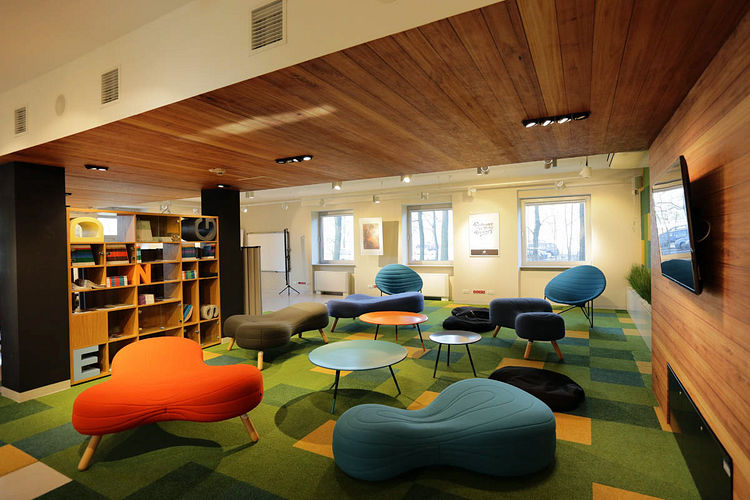 Conference Centre - BusinessHub

The Technology Centre is a space for new and already functioning enterprises, which base their development on innovative technological solutions. It consists of 4 production halls, a laboratory-production building and investment areas.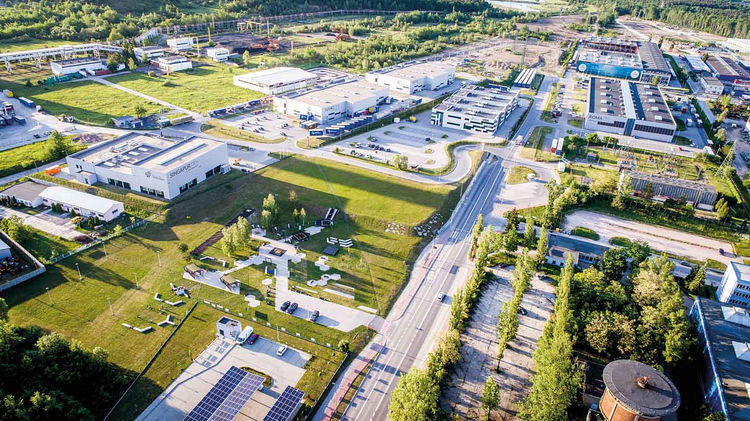 Technology Centre (from the left) SINGAPORE, RECIFE, YUYAO, OULU and ROMA. Energy Garden of Experiences in the foreground.

Thanks to the activities of Kielce Technology Park, Kielce City has perfectly prepared 15 hectares of investment areas. All of them are equipped in necessary utilities and infrastructure such as internal roads. These properties creates coherent complex with convenient communication and a relaxation zone. Plots are located in close neighbourhood of Park's facilities, which is the reason why companies that locates their factories there can count on the services offered by the Park on a daily basis. These areas are located in the northern part of Kielce, at Olszewskiego Street, which is connected to one of the city's main roads - £ódzka Street. An additional advantage of this location is excellent connection to the national roads towards Warsaw, Krakow, £ód¼ and Lublin. Investment areas are successively sold to investors. Already today, the headquarters of Marbach, Tegeno, ProHACCP, EkoEnergia Polska, CreoConcept / 4D Office, Podopharm, AirFresh, and Utech Technics have their headquarters there. All this - KTP facilities, services and investment areas support City of Kielce in transforming this part of the city into a modern business district.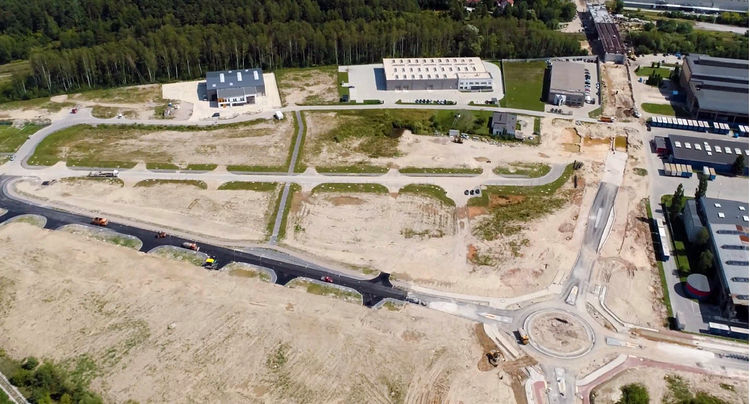 Investment areas

Research and Development Centres are important part of KTP. The ICT Competence Centre is a place where CISCO Academy trainings are organized, dedicated to IT specialists, technical students and all people interested in networks and network security. In total, laboratories can train 45 people at one time.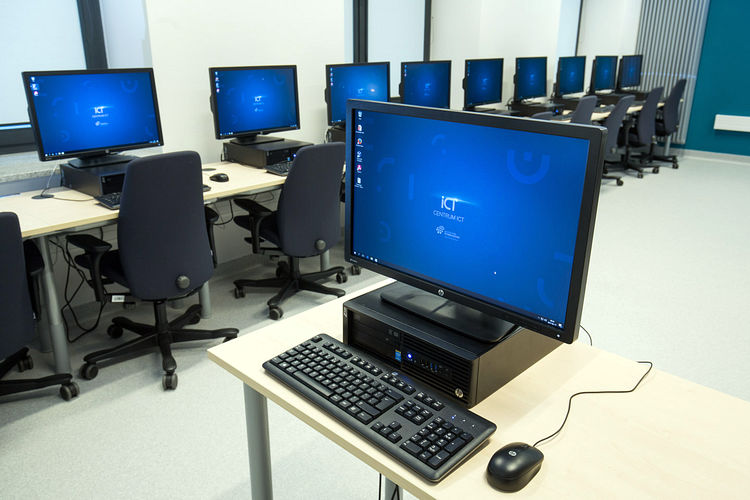 ICT Competence Centre

The 3D Printing Centre creates prototypes and produces a short series of articles. In addition, the Centre deals with the processing of printed models. It has several compatible functions: you can design a product here, make a prototype of it, and learn about the sales potential. Currently, the centre operator is CABIOMEDE.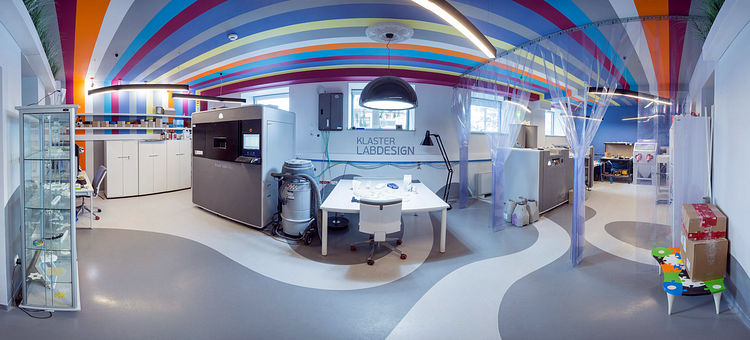 3D Printing Centre

The Material Library of the Kielce Technology Park is a library equipped with over 1200 samples of materials divided into categories: Polymers, Natural, Metals, Processes, Glass, Ceramics, Cement-based Materials, Carbon-based Materials. This gives you the opportunity to directly familiarize yourself with the product, including its texture, thickness, plasticity. In addition, there are two computer workstations with a network connection in the room, which allows people with a Material ConneXion® profile to log into an online database containing over 7,500 detailed descriptions of consumables along with manufacturer's data, detailed physical and chemical properties and photos.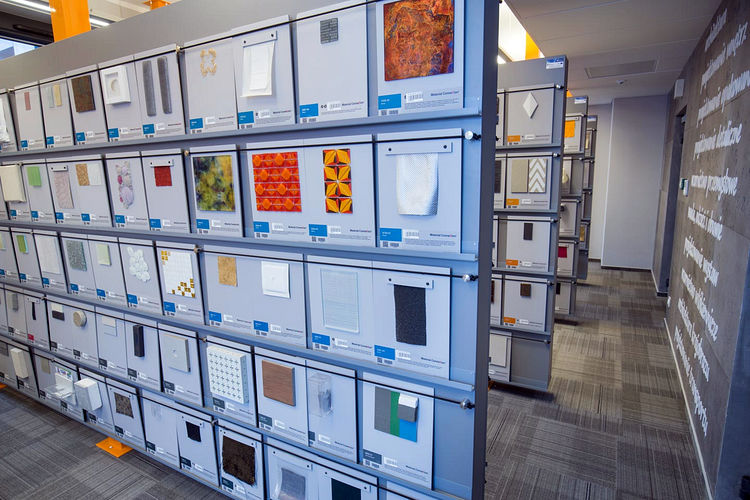 Material library

The CNC Centre is a place dedicated to enterprises operating in the field of production of precise mechanical elements of machines and devices, focused on cooperation with private sector entities and scientific institutions in order to promote local technologies and stimulate innovative activity. The operator is Utech Technics.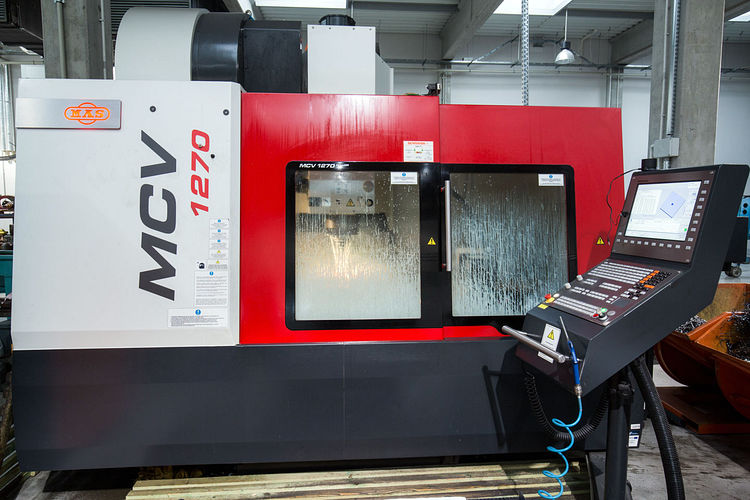 CNC Centre

Fashion Design Centre is few hundred square meters of studio, including prototype workshop, graphic studio, photo studio, showroom. Here, you can design a product, make a prototype of it and learn about the sales potential. The Fashion Design Centre offer is addressed to pupils, students and graduates of faculties related to design and design as well as fashion enthusiasts. Here they can acquire and improve knowledge during courses, workshops and training.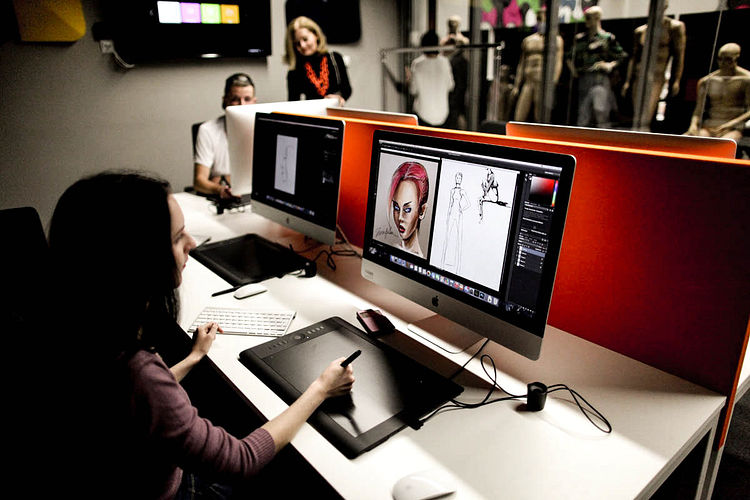 Fashion Design Centre

The space on the second floor of one of the technology incubators is filled by the Energy Science Centre. This is a place where learning is intertwined with fun. Visitors learn what energy is, how it is used, learn about its renewable and non-renewable sources. The exhibition space in the Centre is divided into three zones: "Fire and Earth", "Air and Water" and "Man". They all form a coherent story about energy. There are 28 interactive stations for independent experimentation. A unique exhibit is a powerful half-ton turnstile. The "Power Generator" laboratory is located in a special, ground capsule, which is a combination of a chemical, physical and biological laboratory in which scientific experiments are conducted under the guidance of specialists. Lessons, workshops and the birthday of the Little Scientist take place here. The ECN also has a 3D Cinema, where unique films, organized meetings and lectures, small conferences and shows are presented.
Part of ECN is the Energetic Garden of Experiments, which includes: a gym for those thirsty for exercises and movement challenges, slides that take advantage of the differences in terrain levels and a carousel. The guests are also at your disposal balance beam, trampoline and climbing letters. The elevated stage allows themed events to be organized. Those eager can also take advantage of the relaxation area with a barbecue.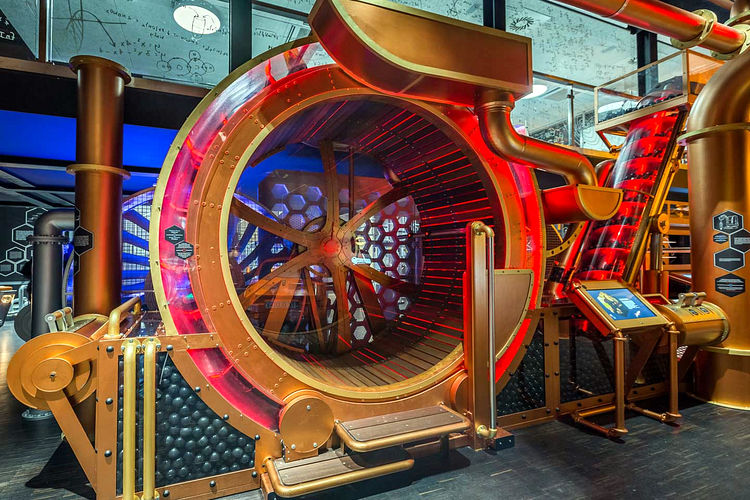 Energy Science Centre

Thanks to EU funding, in the place where the Kielce Technology Park is located, i.e. at Olszewskiego Street, the city managed to transform the post-industrial, once neglected space into a modern business district that is still developing. Further housing and road investments are underway and are planned, which will ensure the further development of this part of Kielce.
Currently, 166 companies operate in KPT, of which 96 rent office space and 70 operate under the so-called Virtual Incubator. The largest group are companies from the IT / ICT industry (Transition Technologies PSC, Uti.pl, Sourceful), design (CreoConcept), renewable energy (EkoEnergia Polska), recycling (Vive Textile Recycling).

Contact:
Kielce Technology Park
6 Olszewskiego Street, 25-663 Kielce, Poland
e-mail: biuro@technopark.kielce.pl
cell.: +48 41 278 72 00, fax: +48 41 278 72 01
www: www.technopark.kielce.pl