Kędzierzyn-KoĽle Industrial Park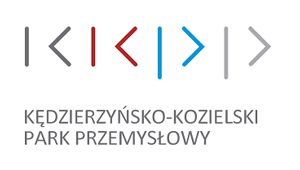 The Kędzierzyn-KoĽle Industrial Park focuses on activities leading to an increase of the social and economic potential of the commune, increase of the competitiveness of the region, stimulation of regional and local development and increase of the investment attractiveness of the Kędzierzyn-KoĽle region.
The mission of Kędzierzyn-KoĽle Industrial Park is to create new jobs by offering entrepreneurs favourable conditions to run a business. It is possible thanks to effective management of productive assets and the provision of infrastructural and consulting services along with a financial support system.


Location

Kędzierzyn-KoĽle Industrial Park is located in the immediate vicinity of Upper and Lower Silesia, 40 km from the border with the Czech Republic. The city is well connected with other regions of the country thanks to the nearby A4 motorway, a railway junction and a large port on the Oder River. The nearby airports (in Katowice, Wrocław and Kraków) are also a great advantage.


Offer

The Kędzierzyn-KoĽle Industrial Park, in cooperation with the Kędzierzyn-KoĽle commune, offers support for investors in the investment process through:
development of investment offers (investment plots, production buildings, warehouses, office space),
preparation of visits and arrangement of meetings,
looking for subcontractors and business partners,
support in administrative proceedings, e.g. in obtaining permits,
consulting in the area of public help.


Contact
Kędzierzyn-KoĽle Industrial Park Sp. z o.o.
ul. Wojska Polskiego 16F
47-220 Kędzierzyn-KoĽle
tel: +48 77 488 62 15
e-mail: biuro@kkpp.pl
www.kkpp.pl


Return »