Synergy Park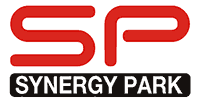 Synergy Park is a modern business and industrial park offering investment land prepared for development, in cooperation with the municipality of Gierałtowice. The Park ensures the full preparation of the land for the investment proces and provides above all a strategic location in the vicinity of Gliwice. Synergy Park is an ideal site for companies operating in industry, logistics, manufacturing, trade and services.

Location

Gliwice is located in south-western Poland, in the western part of the Silesian Voivodship. Synergy Park is located at the junction of the A1 and A4 motorways in Gliwice.


Offer

Synergy Park offers:
sale of investment land,
full preparation for investment,
support of Metropolis experts and favour of local authorities during the investment process.


Contact
Metropolis S.A.
Al. Korfantego 141A
40-154 Katowice
tel: +48 32 720 40 00, +48 32 206 46 46
e-mail: biuro@metropolis.pl
www.synergypark.pl
www.metropolis.pl


Return »