Grudziądz Industrial Park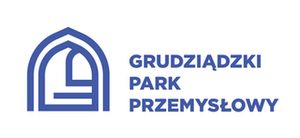 The Grudziadz Industrial Park has been established to prepare the investment land. We are here to help companies which want to set up businesses in Grudziadz, both at the stage of obtaining permits and formalities, and after the completion of the investment process. Through the Business Incubator we support micro, small and medium companies.
The Grudziadz Industrial Park has about 40 hectares of undeveloped land, two industrial shops totalling 12 thousand square metres, and the Business Incubator.


Location

With population of about 100 hundred thousand people, Grudziadz is the fourth largest city in Kujawsko-Pomorskie Province (north of Poland). The nearest airports are in Bydgoszcz (60 km) and Gdansk (110 km), seaports in Gdynia (130 km) and Gdansk (115 km). The A1 motorway which connects the south and north of Poland plays an important role in the city development. There are four motorway interchanges in the Grudziadz area.
All offered plots are located near the main roads, have valid zoning land use plans and available utilities.


Offer

Investment land offer: undeveloped land, developed land.
The Business Incubator: supports the incubated companies by offering preferential rent rates and by providing consulting services and training. The incubator offer is aimed at micro, small and medium businesses. The incubator building has the office, commercial and production areas, as well as conference and training rooms.


Contact
Grudziadz Industrial Park
86-300 Grudziądz
ul. Waryńskiego 32-36
e-mail: gpp@gpp.grudziadz.pl
https://gpp.grudziadz.pl/


Return »