Science and Technology Park "Technopark Gliwice"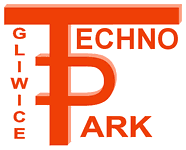 Name: Science and Technology Park "TECHNOPARK GLIWICE" Limited Liability Company
Park type: "Technopark Gliwice" Sp. Z o.o. is a science and technology park
Managing Entity:
City of Gliwice

Silesian University of Technology and

Katowice Special Economic Zone S.A.
Location: 44-100 GLIWICE, Konarski 18C street
Sector profile
Automation

Mechatronics

IT

Precision mechanics
Stage of development: developed

| | | |
| --- | --- | --- |
| Main building (author: Wojciech Klimeczko) | | Buiding II - business incubator (author: Wojciech Klimeczko) |

Park offer
Investment areas

Technopark Gliwice includes land property located on plots No. 30/1, 31, 32/1 with a total area of approx. 1.1 ha, 1/3 of the property will be available commercially. It is planned to launch three draft contracts. More info about Investment area: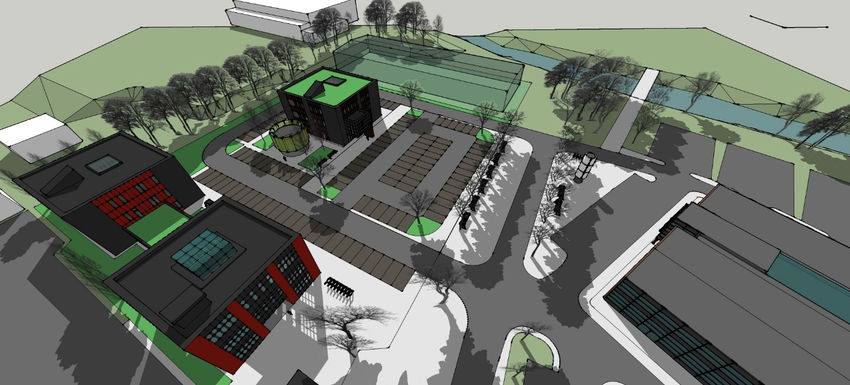 Visualization of investment areas (designed by Wojciech Wiatr Architekt)

Transport connection
Motorway/national road: Motorway A1 and A4, national road No. 44

Airports: Pyrzowice Airport, Balice Airport, Ostrava Airport

Existing infrastructure
Electricity: Yes

Gas: Yes

Water: Yes

Sewerage system: Yes


Offices

Technopark's office space is very popular and is 100% leased throughout the year. According to all the facts above, it seems to be a good idea to build and launch a specialized Incubator, which will contribute to the implementation of the economic diversification objective as well as acquiring and raising the qualifications of the management board and employees of companies located in the incubator. The implementation of the project allows to move away from the traditional mining character of the region and helps to develop new technologies (including Industry 4.0 - entered in the Voivodship of Silesia Development Program for 2019-2030 in the field of ICT specialization). The newly built Incubator will have space for approximately 15-20 companies from the industry, including spin off/spin out companies from the Silesian University of Technology and those in which the ATG GLIWICE investment fund will invest. Increasing the number of new technology companies registering their headquarters in the voivodship (Gliwice) is tantamount to increasing jobs, which will also allow raising the qualifications of the new generation. In addition, the post-industrial area where the incubator will be built is included in the Gliwice Revitalization Program until 2023.



Services offered by the park

The main profile of Technopark Gliwice is the provision of training and consulting services for the needs of organizations from the small and medium-sized enterprises sector, including:
Incubation of new technology enterprises (currently 43 technology companies are located in Technopark, mainly from the IT industry)

the ability to register your enterprise as part of a virtual office without having to pay fees for renting the premises, but still receiving all the benefits of belonging to the Technopark community

coworking zone, which is ideal for freelancers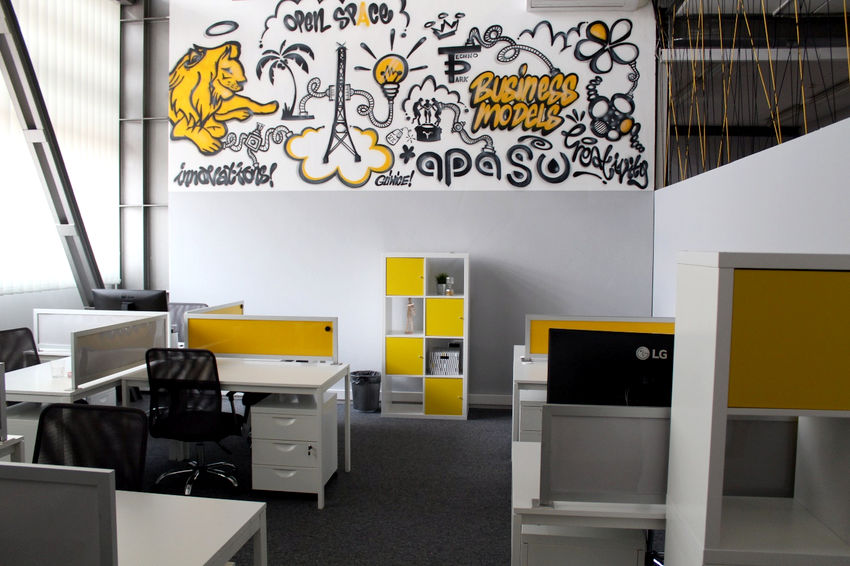 Coworking zone (author: Magdalena Antos)


Organizing and conducting specialized trainings using our own machine park and engineering software,
Manufacturing services using specialized machinery and software:
Computer aided design in the CATIA CAD system
Computer aided design in the Solid Edge ST system
Computer aided programming of CNC machine tools - MTS
RAPID PROTOTYPING FDM Vantage by Stratasys for the production of machine parts and devices by means of rapid prototyping
ZEISS ACCURA - coordinate measuring machine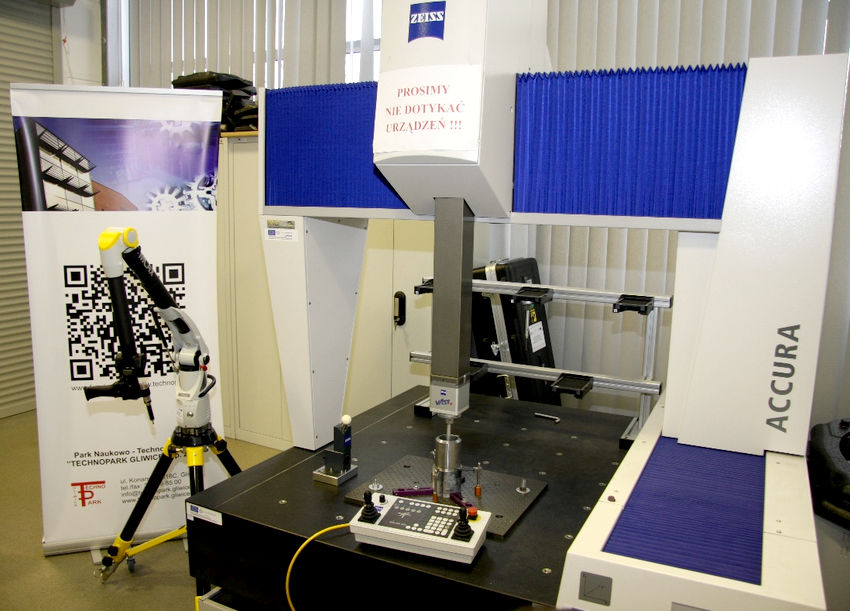 Zeiss Accura machine (author: Wojciech Klimeczko)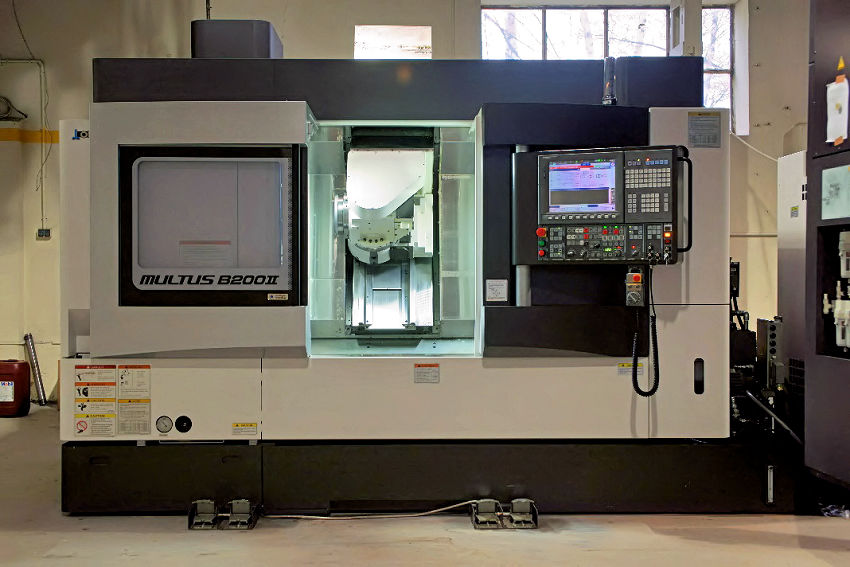 Multus machine (author: Wojciech Klimeczko)


Organizing and conducting entrepreneurship, innovation, management as well as technical and specialist training courses

Support and promotion of SMEs,

Technology transfer to SMEs,

Measurement and control services,

Giving opinions on applications for investment co-financing from the EU Structural Funds

Help in developing applications for co-financing from the EU Structural Funds

Rental of training rooms and rooms.

| | | |
| --- | --- | --- |
| Patio, Building I (author: Sabina Chobot) | | Conference room (author: Wojciech Klimeczko) |

Companies operating in the park:
"Technopark Gliwice" Sp. z o.o. is located in the very centre of the university of the Silesian University of Technology in Gliwice. This location turned out to be extremely attractive because it allows direct contact and technology transfer from one of the largest technical universities in the country to SMEs (Small and Medium Enterprises) of the Silesia region. Thanks to this, on the Technopark opening day (June 2008), all available places were developed and currently 43 technology companies operate in two buildings, including:
B-interaktive GmbH (IT-games for mobile devices)

Pf Electronic Sp. z o.o. (industrial automation)

Software Interactive Sp. z o.o. (IT)

Tapcon Mateusz Tumułka (automation and industrial robotics)

Wielton S.A (automotive)

Evertop Sp. z o.o. (ICT)



36 companies in a virtual office and 13 freelancers in the coworking zone



36 firm w wirtualnym biurze oraz 13 freelancerów w strefie coworkingu

Contact details:
"TECHNOPARK GLIWICE" Science and Technology Park
Konarskiego 18 C
44-100 Gliwice, Poland
tel./fax: +48 32 335 85 00

e-mail: info@technopark.gliwice.pl
www.technopark.gliwice.pl

(Last update: January 2020)