Science and Technology Park "Technopark Gliwice"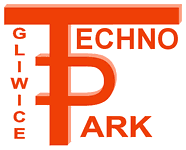 Gliwice Science and Technology Park is a modern center of entrepreneurship support. Good infrastructure, training, consultancy services and implementation of international, central and regional support programs creates favorable climate for business.

Location

"Technopark Gliwice" Sp. z o.o. is located in the very centre of the university of the Silesian University of Technology in Gliwice. This location turned out to be extremely attractive because it allows direct contact and technology transfer from one of the largest technical universities in the country to SMEs (Small and Medium Enterprises) of the Silesia region. Access via the A1 and A4 motorways, national road no. 44, Drogowa Trasa Średnicowa (road cross-city route). Nearest airports: Pyrzowice Airport, Balice Airport, Ostrava Airport.


Offer

The main profile of Technopark Gliwice is the provision of training and consulting services for the needs of organizations from the small and medium-sized enterprises sector, including:
incubation of new technology enterprises,
the ability to register your enterprise as part of a virtual office without having to pay fees for renting the premises, but still receiving all the benefits of belonging to the Technopark community,
coworking zone, which is ideal for freelancers,
organizing and conducting specialized trainings using our own machine park and engineering software,
manufacturing services using specialized machinery and software,
organizing and conducting entrepreneurship, innovation, management as well as technical and specialist training courses,
support and promotion of SMEs,
technology transfer to SMEs,
measurement and control services,
giving opinions on applications for investment co-financing from the EU Structural Funds,
help in developing applications for co-financing from the EU Structural Funds,
rental of training rooms and rooms.


Contact
Gliwice Science and Technology Park
ul. Konarskiego 18C
44-100 Gliwice
tel/fax: +48 32 335 85 00
e-mail: info@technopark.gliwice.pl
www.technopark.gliwice.pl


Return »