Pomeranian Science and Technology Park Gdynia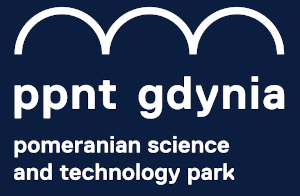 The Pomeranian Science and Technology Park (PPNT) Gdynia was founded to actively support and create conditions for the development of visionary initiatives in various fields. It is a place for meetings and the exchange of ideas. It is a place for innovators: entrepreneurs, designers, enthusiasts, and organizers. In such an open and inspiring space the sharing of business and technological knowledge is pure pleasure.


Location

Gdynia is a seaside port city located on the Baltic Sea, on the Gulf of Gdańsk in the Pomeranian Voivodeship. It is part of the Gdańsk-Gdynia-Sopot Metropolitan Area, which is the largest transport hub in northern Poland. It is in Gdynia where sea transport routes leading from Scandinavia, Western Europe and distant corners of the world intersect with land routes running to the south of Poland and Europe. Along the Baltic coast, through Gdynia, there is also a route connecting the west of the continent with the Baltic countries lying to the east.


Offer

The park is a place that is conducive to creative work. We operate with companies in mind, to actively support their business and scientific projects. You will find modern offices, prototype rooms and laboratories equipped with specialized equipment. If you are a "Park company" entitled to de minimis aid, you can apply for preferential rental rates for: conference rooms, offices, prototyping rooms and laboratories.
As a "Park company", you can take advantage of packages of free training, business consulting and priority participation in events organized by the Park.
Thanks to the implementation of the Tripolis project, the offer of PPNT Gdynia for Pomeranian SMEs has been extended to include the following services:
Design Management: from concept to implementation (Design Center service),
specialized patent research and search services in patent literature (Patent Information service),
providing specialized research services in the field of combined techniques, chemical analysis and biotechnology for individual customer needs (Bio Laboratory service).

Contact
Pomeranian Science and Technology Park (PPNT) Gdynia
al. Zwycięstwa 96/98
80-451 Gdynia
tel: +48 58 880 81 50
e-mail: biuro@ppnt.pl
www.ppnt.pl


Return »