Bia造stok Science and Technology Park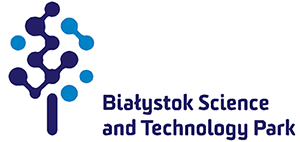 The Bialystok Science and Technology Park is a space open not only to entrepreneurs, scientists and enthusiasts of new technologies and ideas, but also Bia造stok and the Podlasie region residents of all ages who contribute with their talents and discoveries to increasing the attractiveness of the city.
BPN-T objective is to create an infrastructure that will favour increasing of innovativeness among local and regional enterprises, as well as to improve attractiveness of the city to new, new-technologies-based investments.
"We Cultivate Innovations. Naturally." The mission of the BPN-T


Location

The Bia造stok Science and Technology Park is located in the southern part of the city, in the direct vicinity of the Suwa趾i Special Economic Zone - Bia造stok Subzone.


Offer

The Bialystok Science and Technology Park offers:
incubating young companies (startups) and provides support services to innovative companies,
developing a framework for collaboration between enterprises, scientific centres and academic community in the region,
leasing office and laboratory space, as well as a service area to developing enterprises and R&D units at preferential rates,
investment areas,
fostering commercialisation of scientific research results,
conferences, training sessions, workshops to improve the professional skills of the local community, entrepreneurs,
various coworking spaces,
rental of conference and training rooms,
virtual secretarial services and server space rental.


Contact
Bia造stok Science and Technology Park
真rawia 71
15-540 Bia造stok
tel: +48 534 653 001
tel/fax: +48 85 733 39 55
e-mail: bpnt@bpnt.bialystok.pl
www.bpnt.bialystok.pl


Return »