The future will be shaped by young people. This is an ambitious task, which they will cope with better, the more experience they gain. This is the conclusion of Our Future Forum, which took place in Warsaw on the 13th May. This is the fifth edition of the event addressed to young people at the beginning of their careers, organized by Our Future Foundation. It was attended by pupils and students from Poland, Ukraine and Belarus.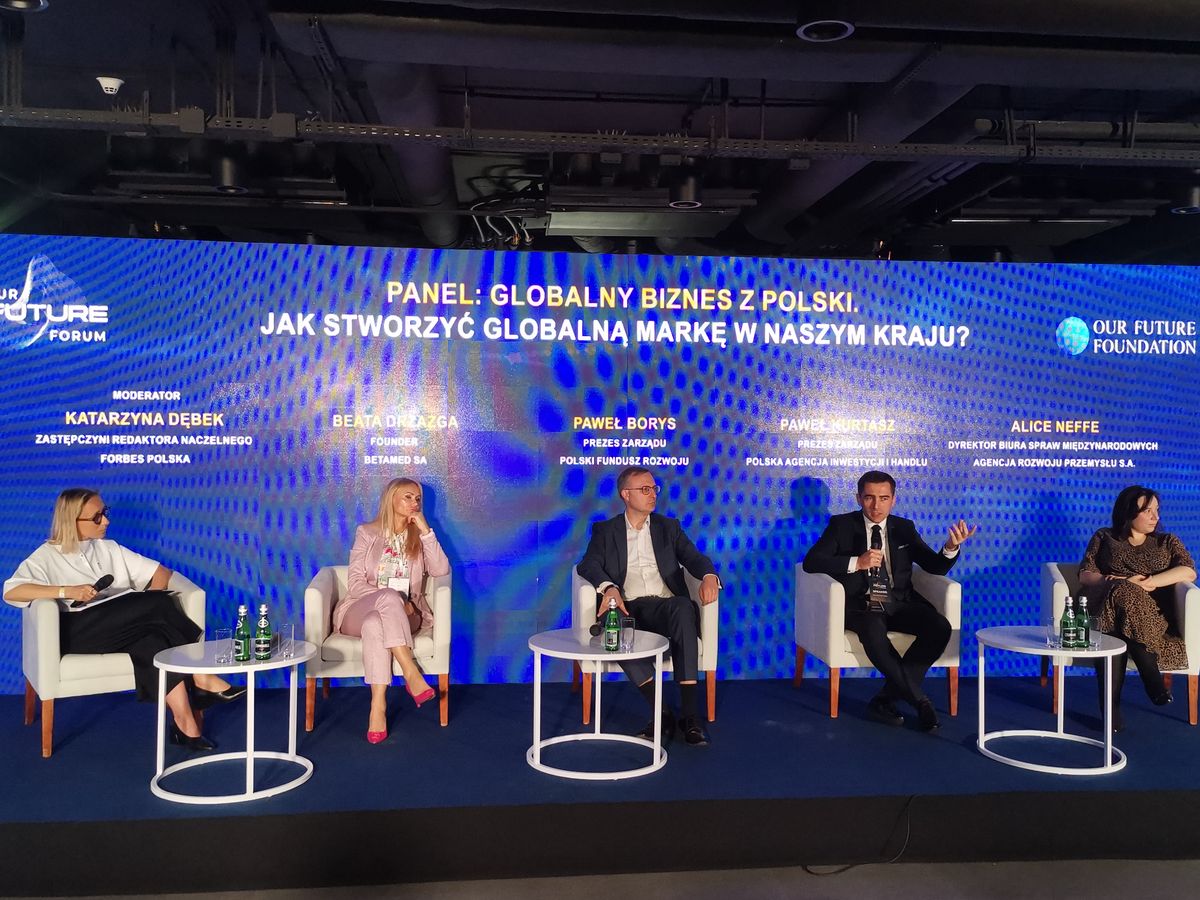 The forum allowed participants to discuss the challenges of the future, talk to inspiring guests and gain the knowledge that young people are looking for. Among the topics discussed were issues related to the development of one's own business, finding oneself on the labour market, as well as the impact of new technologies on modern education, business and security. The meeting was also an opportunity to learn about the activities of companies and institutions present at the forum, from which PAIH was not missing.
We are looking for people with different talents - analysts, managers, back office employees. Nothing teaches as much as direct customer contact. We guarantee it, operating not only in Poland, but also in over 50 foreign trade offices scattered around the world - said Paweł Kurtasz, Chairman of PAIH's Management Board during a panel devoted to the global dimension of Polish business.
During the event, there was also a workshop "Economic diplomacy in practice", which was conducted by Wojciech Nowicki from PAIH's Department of Communication, Partnership and Promotion., The events participants also had the opportunity to get to know the backstage of PAIH's work during talks with the Agency's experts. The event ended with a networking session, allowing for a direct exchange of experiences of participants as well as panelists and guests representing exhibitors.

The Polish Investment and Trade Agency was a partner of the event.

Photo gallery: