Three days, 170 discussion panels, 1200 speakers, over 11,000 participants present and 7000 people following the debates online. This is what this year's European Economic Congress was like, there was also a large representation of the Polish Investment and Trade Agency with Chairman Paweł Kurtasz and Management Board member Grzegorz Oszast at the helm. The event was an opportunity for numerous discussions, extensive networking and promotion of the Agency's activities thanks to among other things a special PAIH meeting place.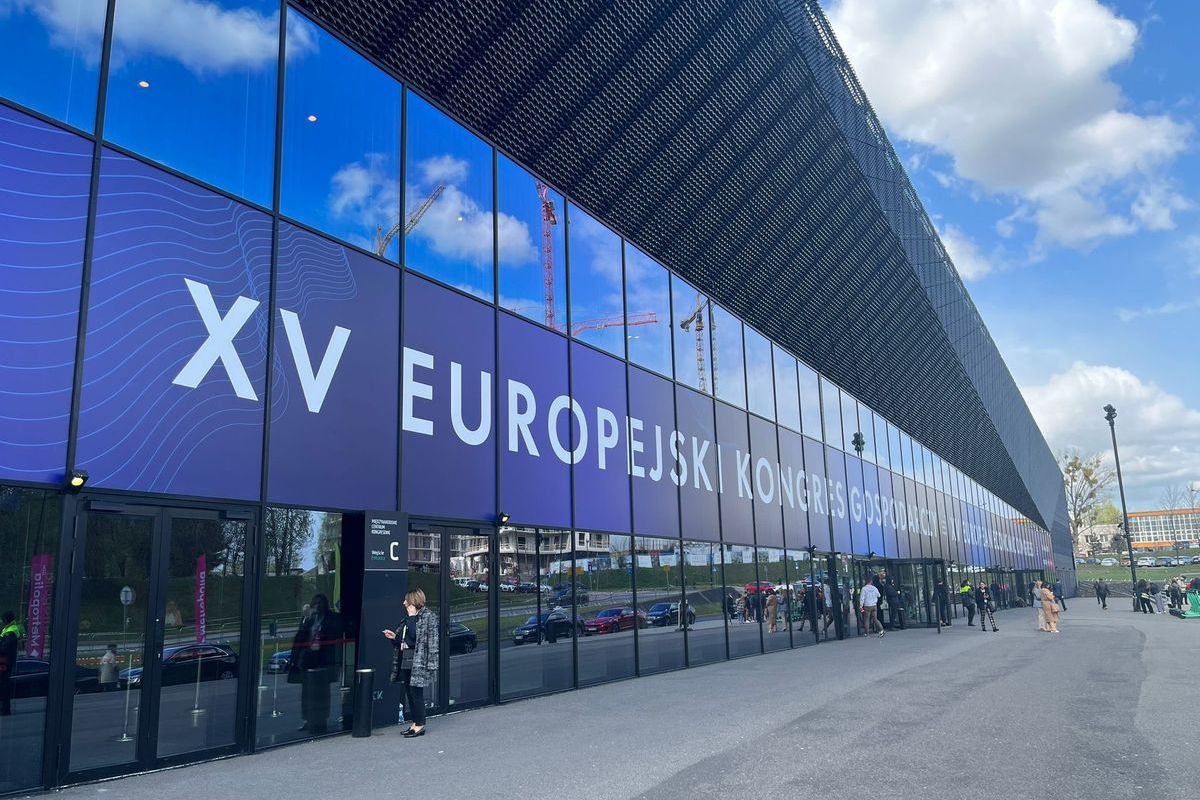 For PAIH the first day at EEC 2023 was initiated by its Chairman Paweł Kurtasz. In the panel, the Republic of Korea - Europe - Poland, he spoke about the importance of Polish-Korean relations. The next panel with the Chairmans participation was a discussion on Poland's attractiveness as a place to invest. Board Member Grzegorz Oszast and other panelists talked about development opportunities for small and medium size companies as part of the E-commerce - an opportunity for smaller companies panel. Grzegorz Oszast also participated in a panel on Polish-British relations after Brexit. However, the participation of PAIH's Management Board members in the European Economic Congress was not only panel discussions, but also accompanying events such as the signing of a cooperation agreement with the City of Katowice, numerous interviews and networking sessions or a toast as part of Gin O'Clock in the British pavilion and the award ceremony during the Investor Without Borders gala.

However, the event was not only attended by the Management Board, the Agency was also represented by a number of its experts. On the first day of the Congress, Michał Kucharczyk, Director of the Management Board Department, discussed Polish-American economic cooperation. At the same time, Karol Kubica, Head of Kiev ZBH, took part in the Round Table of Donors for the Reconstruction of Ukraine, and Grzegorz Gałczyński, as part of the accompanying event in the British pavilion, talked about the potential for the development of the hydrogen economy and its role in Polish-British relations.



The halfway point of PAIH's presence at the event focused strongly on networking. In the Agency's meeting area, numerous talks with entrepreneurs took place. PAIH's representatives, including Chairman Paweł Kurtasz and Management Board Member Grzegorz Oszast also had the opportunity to give many interviews. There were also further discussion panels in which representatives of the Agency participated. The Director of the Investment Department, Marcin Fabianowicz started the second day of the Congress on a panel about BPO in Poland. During one of the accompanying events organized by the Media, Polish-Czech relations were discussed by Łukasz Grabowski, Director of the Export Department. Day two of the event ended with a panel on International Tenders, in which Tatiana Chuzha from the Kiev ZBH took part.



The last day of EEC 2023 ended for PAIH with a discussion panel where the Director of the Export Department, Łukasz Grabowski, spoke about regulations in international trade and expansion and the need to seek diversification in exports.

We encourage you to watch the retransmission of the panels with the participation of PAIH representatives »