During the ongoing Korea-Poland Business Roundtable in Warsaw, the Polish Investment and Trade Agency signed a cooperation agreement with the Korean International Trade Agency KITA. On behalf of PAIH, the document was signed by Member of the Board Zdzisław Sokal, while on behalf of KITA its Vice-President Ko Hyuun Kim signed it.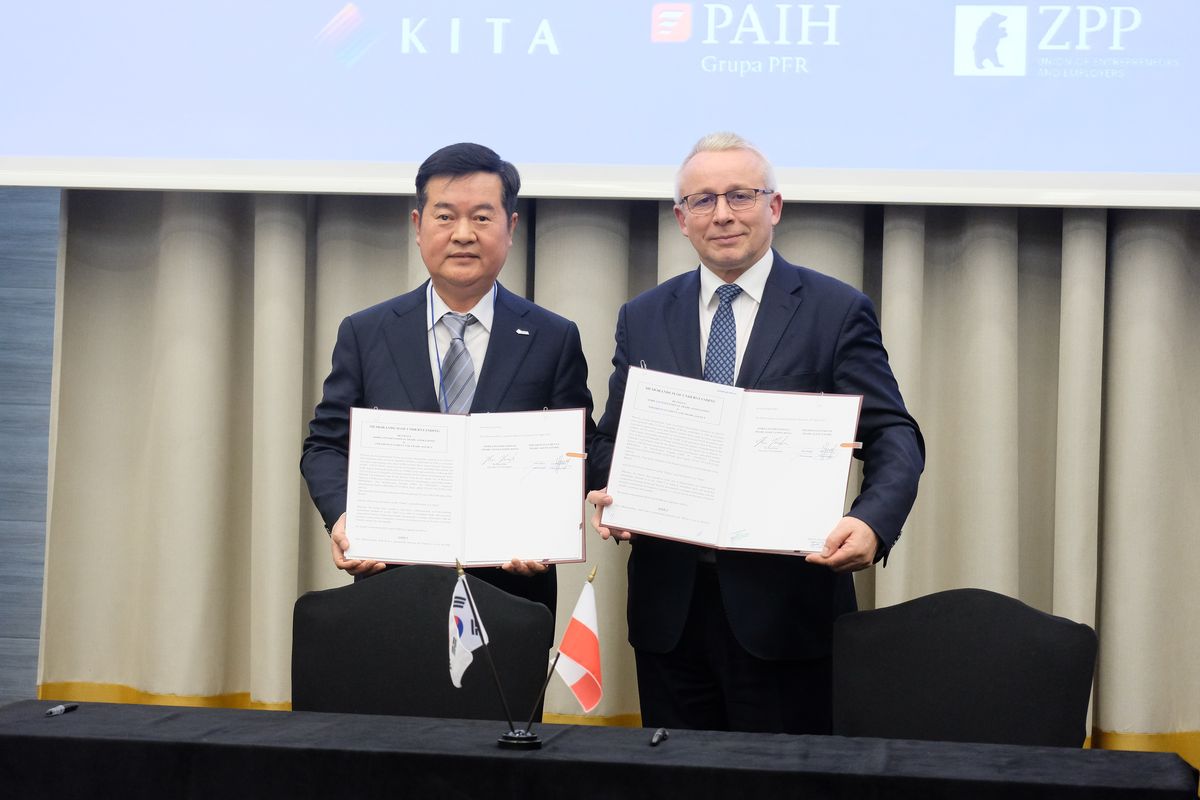 The mission was attended by the Korean Deputy Minister of Trade, Industry and Energy Youngjin Jang, the Korean Ambassador to Poland HE Hoonmin Lim and representatives of Korean business.
South Korea is a special partner for us. In 2021, Korea was Poland's largest investor in terms of financial outlays, investing almost two billion Euros. I believe that thanks to today's meeting our countries will again be able to get even closer - said Zdzisław Sokal.
He also stressed that an equally important element of PAIH's activities is export, which has very good prospects in view of the interest of the Korean market in products and services from Poland. A presentation showing the advantages of locating investments in Poland was given by Arkadiusz Tarnowski from PAIH's Investment Department. He emphasized the wide range of qualified staff, the key, fastest growing sectors of the Polish economy and the geographical and infrastructural advantages that Poland has. His speech also included information about State Aid programs and examples of Korean investments in our country to date.

The purpose of the visit to Poland was to establish and strengthen economic relations between the two countries. As a consequence, Poland counts on the inflow of Korean investors, as well as on a greater presence of Polish brands on the South Korean market.

Photo gallery: