The Chairman of the Polish Investment and Trade Agency Paweł Kurtasz and Member of the Management Board Zdzisław Sokal met with Serhiy Tsivkach, Chairman of PAIH's sister institution - UkraineInvest to discuss economic cooperation with Ukraine. The meeting was also attended by employees of PAIH's Foreign Trade Office in Kiev and representatives of the Polish-Ukrainian Chamber of Commerce.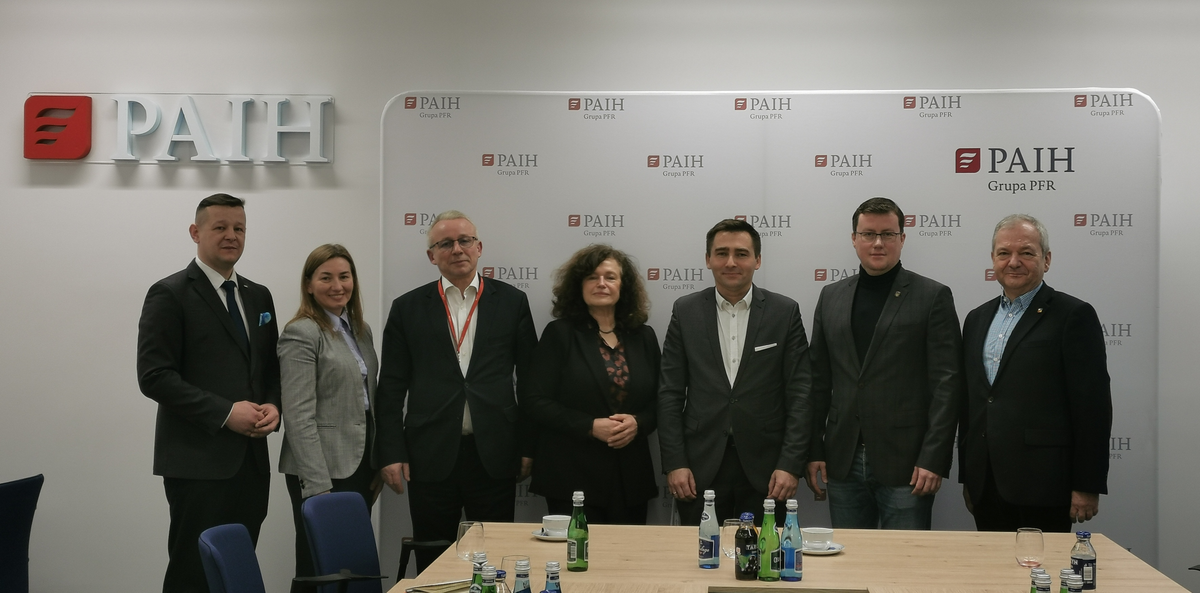 The participants discussed the current support that the Ukrainian economy needs, the principles of post-war reconstruction and the participation of Polish business in this. Issues to do with cooperation in the investment area and the transfer of Polish experience resulting from economic transformation were also discussed.

PAIH's representatives declared broad support in informing Polish business about economic opportunities emerging in Ukraine. Sergiy Tsivkach expressed his appreciation and gratitude for Poland's assistance to Ukraine and PAIH's intensive activities in this area. The parties also declared their readiness to further strengthen their cooperation, which was initiated in 2020 when both parties signed a cooperation agreement.

Photo gallery: