A meeting of PAIH's Management Board was held with entrepreneurs from Ukraine in Cowork Ukraine, the office space which the Agency made available on Bagatela Street in Warsaw.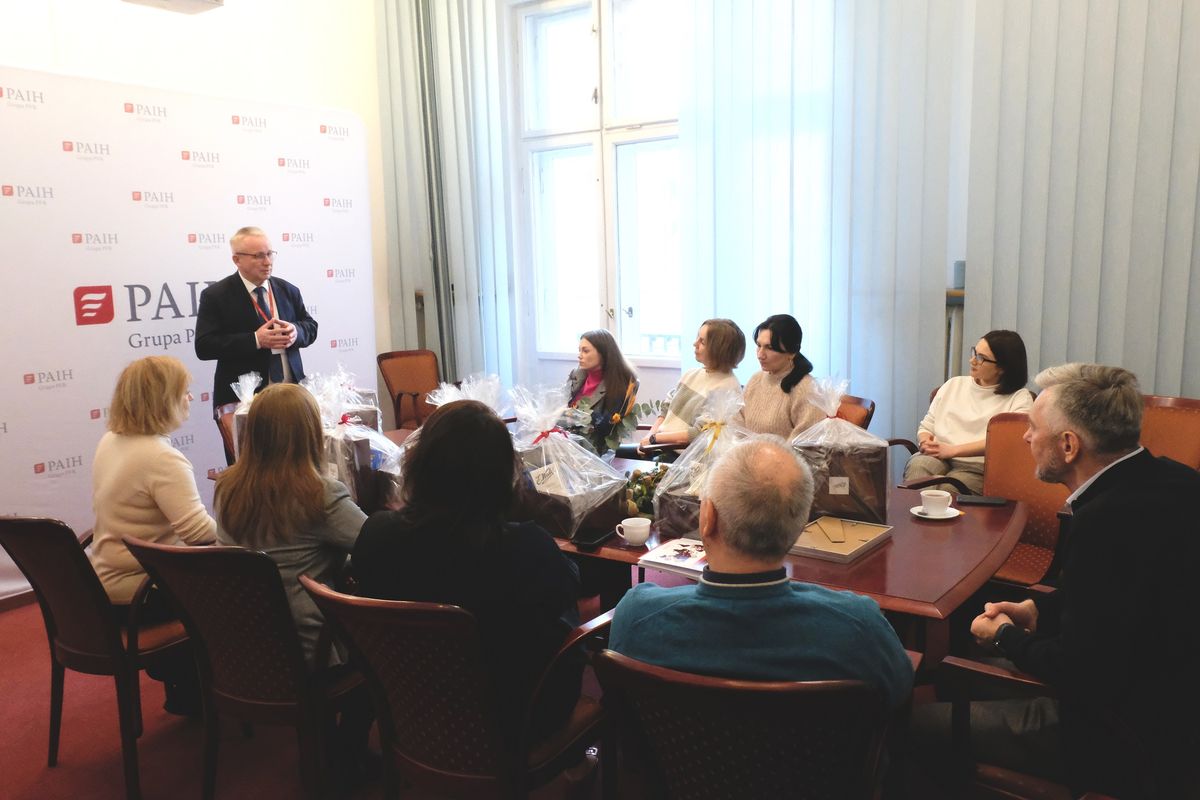 The Management Board was represented by Zdzisław Sokal, who conveyed Christmas wishes of peace and strong hearts and a quick end to the ongoing war in Ukraine. The participants received gifts prepared by the Agency.

Cowork Ukraine is office space made available by PAIH, in which Ukrainian companies operating in Poland have the opportunity to carry out their business activities periodically, free of charge. The initiative is intended to facilitate the transfer of operations to Poland due to the inability of companies to function normally in many places in Ukraine.

Photo gallery: