Israel's largest agri-food trade fair is over. The two-day event full of panels and presentations was attended by 7,000 participants - producers, processors, wholesalers and customers. Meetings devoted to all aspects of agricultural and food production, along with mechanization and automation, logistics and marketing, filled the duration of the event.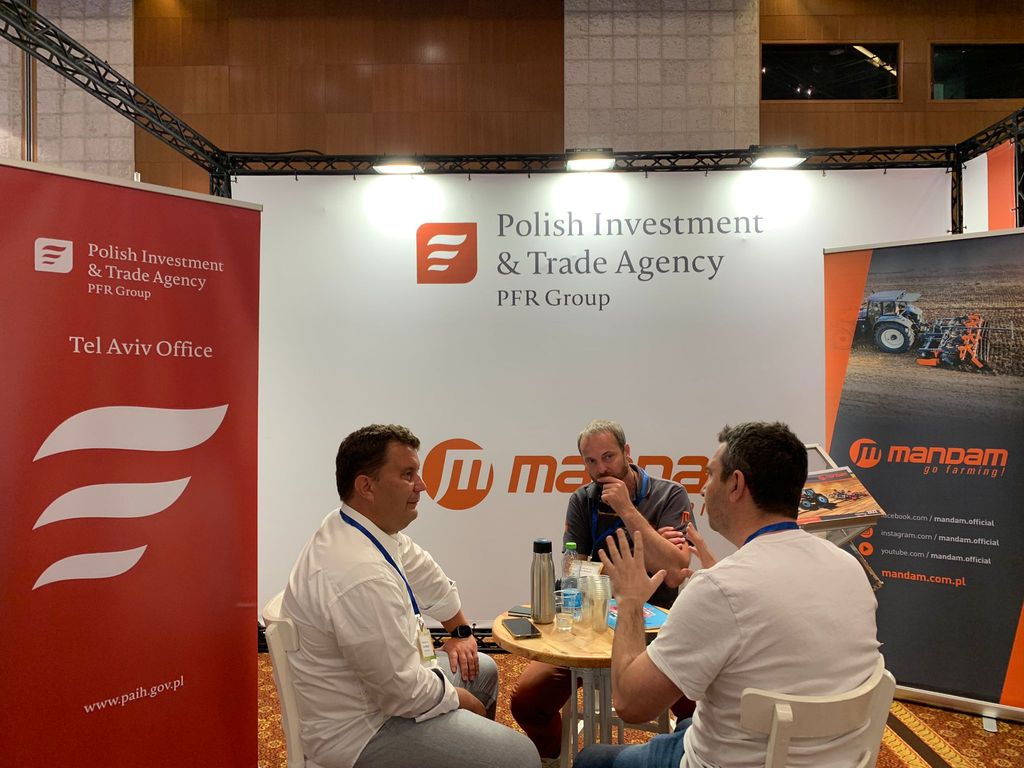 The Polish National Stand organized by PAIH's Foreign Trade Office in Tel Aviv hosted five companies from Poland. They were Amplus, Fresh Fruit Services, Mandam, Domasz and Pronar. Thanks to their presence, the participants of the event had the opportunity to have a number of B2B meetings and establish new business relationships. PAIH's Representatives actively participated in the organization of these meetings.

Participation in large and diverse events such as AgroMashov is an opportunity to appear on an interesting and promising market, which Israel is. We encourage companies to participate in such trade fairs, because direct contact with potential contractors is the best opportunity to start a relationship that can develop into expansion into a chosen market..

Photo gallery: