A study visit of representatives of the Bulgarian railway sector has ended. At the invitation of the Minister of Infrastructure Andrzej Adamczyk, the Minister of Transport and Communications of the Republic of Bulgaria Nikolai Sabev flew to Poland.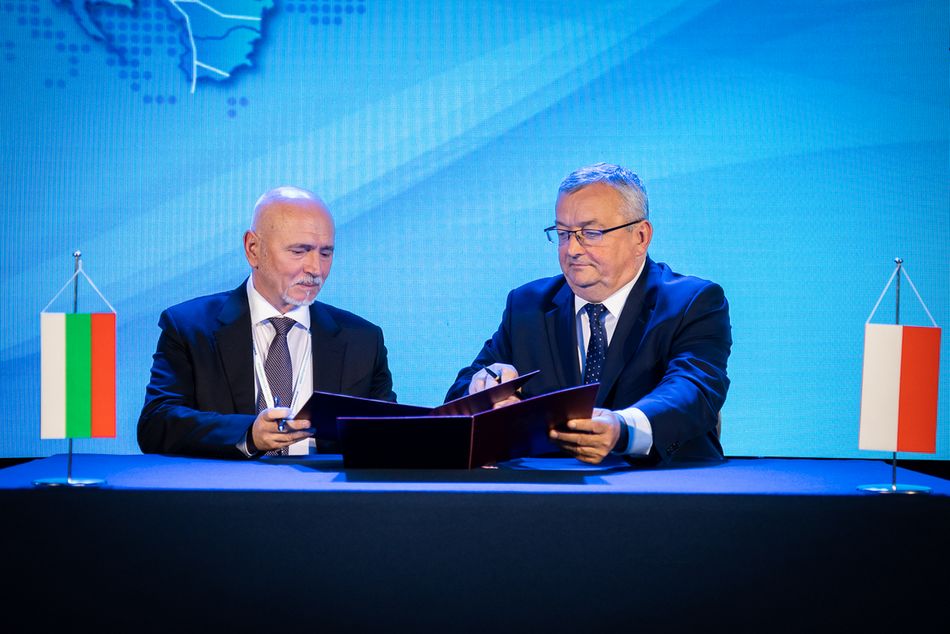 The Foreign Trade Office of the Polish Investment and Trade Agency in Sofia together with the Embassy of the Republic of Poland in Bulgaria co-organized the Minister's visit and, in cooperation with Polish railway companies, coordinated the meeting with the Bulgarian Railways delegation. The aim of both events was to agree on further cooperation in the railway sector between the two countries.

On the 7th June, during the Three Seas Local Government Congress held in Lublin, the Polish and Bulgarian Ministers signed a declaration on cooperation in expanding the Baltic Sea - Black Sea/Aegean corridors and covering the Western Balkans. Through the signed document, they called on the European Commission to include the entire Sofia-Skopje-Durres route in the Western Balkans corridor and to expand the multimodal network of the Baltic Sea - Black Sea - Aegean Corridor towards the Polish-Lithuanian border, along the Lublin-Siedlce-Białystok-Ełk axis.

On the 8th June, PAIH and PKP Intercity organized a joint trip for Minister Sabev and the Bulgarian delegation with representatives of PKP IC, including board member Adam Laskowski, on the IC "Górski" train from Lublin to Warsaw. During the ride, the topics of cooperation were discussed in detail, including among other topics, the modernization of rolling stock in Bulgaria.

Between June 8-10th, a study visit took place. The Bulgarian delegation was headed by Deputy Minister of Transport and Communications Bozidar Kostadinov, who met with among others, with his Polish counterpart, Secretary of State in the Ministry of Infrastructure Andrzej Bittel and with the President of PKP S.A. Krzysztof Maminski. The agenda of the visit included a meeting of representatives of PKP Polskie Linie Kolejowe S.A. and the Bulgarian railway infrastructure manager NRIC. During the meeting, the areas of future cooperation were identified. There was also a working visit to the reconstruction of the Warszawa Zachodnia Railway Station and the main PKP IC base in Olszynka Grochowska. The culmination of the program was a meeting at the Railway Institute. During the visit, the possibility of cooperation in the scope of research, analysis and opinions offered by the institute in the field of rail transport, in particular railways, was discussed.

Photo gallery: