On June 6th of this year, the Polish-Kosovar Economic Forum was held in Pristina. During the event, a Cooperation Agreement was signed between the Kosovo Investment and Entrepreneurship Support Agency (KIESA) and the Polish Investment and Trade Agency (PAIH). The agreement opens the way for cooperation between the two agencies, within the framework of their competences.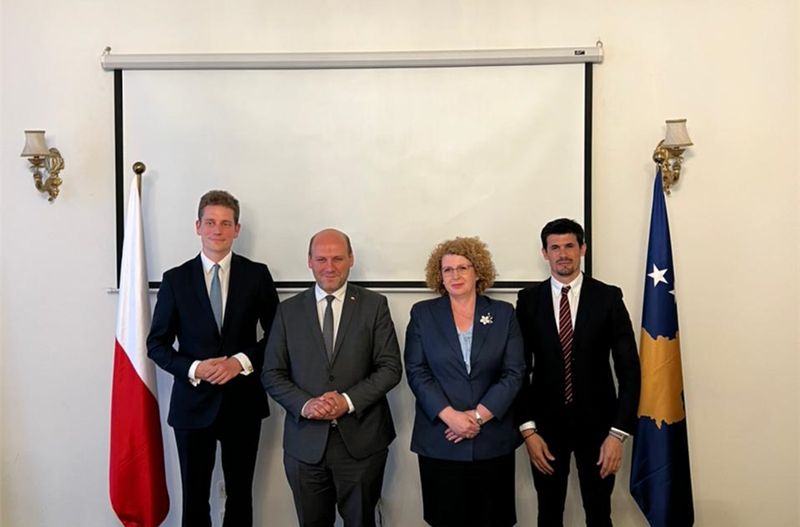 The memorandum will serve to attract investment from Poland to Kosovo and vice versa, as well as to promote measures for the growth of exports and the development of SMEs.

Among the guests were:
Ms Rozeta Hajdari - Minister of Industry, Trade and Entrepreneurship of Kosovo,
Mr. Szymon Szynkowski Vel Sęk - Secretary of State Deputy Minister of Foreign Affairs of the Republic of Poland,
Mr. Łukasz Grabowski - Deputy Director of PAIH's Center for Export,
Mr. Zef Dedaj - Acting General Director of KIESA.

The event was accompanied by B2B meetings between Polish and Kosovar companies from the energy, agricultural and food machinery sectors. Acting CEO of KIESY Mr. Dedaj said that he felt honored that for the first time it was possible to organize the first session of B2B meetings between Polish and Kosovar companies.

On June 6th, the inaugural flight on the Warsaw - Pristina route also took place, in which the Polish delegation arrived in the capital of Kosovo. Representatives of the governments of Kosovo and Poland stated that the opening of the merger is important to strengthen the political and economic sphere in relations between the two countries.

Photo gallery: