On the 18th May, representatives of the Polish Investment and Trade Agency's (PAIH's) foreign trade office in London were promoting Poland as an attractive destination for foreign investors at the All Ireland Business Summit in Dublin.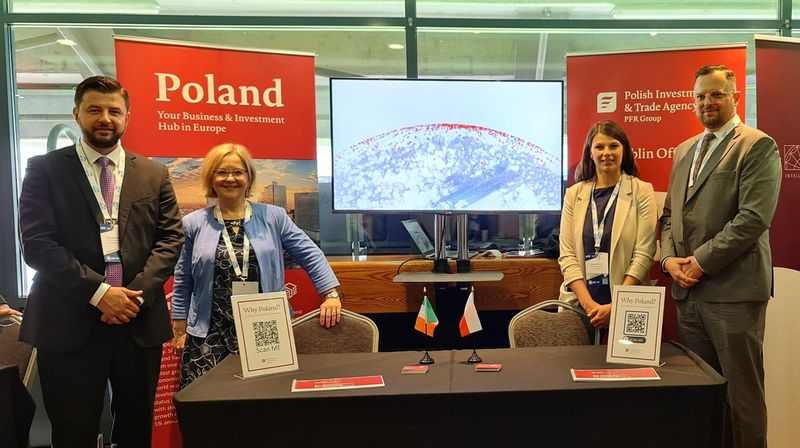 The All Ireland Business Summit brings together over 500 business leaders from Ireland and other countries, making it an excellent platform to establish business contacts. It is visited by more than 70% of senior executives, CEOs, owners and directors of companies from various sectors.

The PAIH team also held meetings with Irish institutions and Government organisations to highlight the many reasons why Irish investors should choose Poland for their investments.

Meetings were scheduled with the Irish Business and Employers Confederation, Ireland's largest lobby and business representative group, Enterprise Ireland, an institution responsible for the development and growth of Irish enterprises in the world market, the Dublin Chamber of Commerce, the largest and most influential B2B networking organisation in Dublin, representing more than 1,300 businesses, and the Embassy of the Republic of Poland in Dublin. There were great opportunities to discuss the potential of trade and investment between Ireland and Poland.

Photo gallery: