The Central Asia Beauty Expo has ended. The event took place in Kazakhstan on May 11-13 of this year. As part of the fourth edition of the international cosmetics fair, PAIHs Foreign Trade Office organized the Polish National Stand, thanks to which six Polish cosmetics manufacturers had the opportunity to present their products. The Polish National Stand was very popular among both visitors and participants of the fair. For Polish companies, participation in the event was an opportunity to establish business contacts.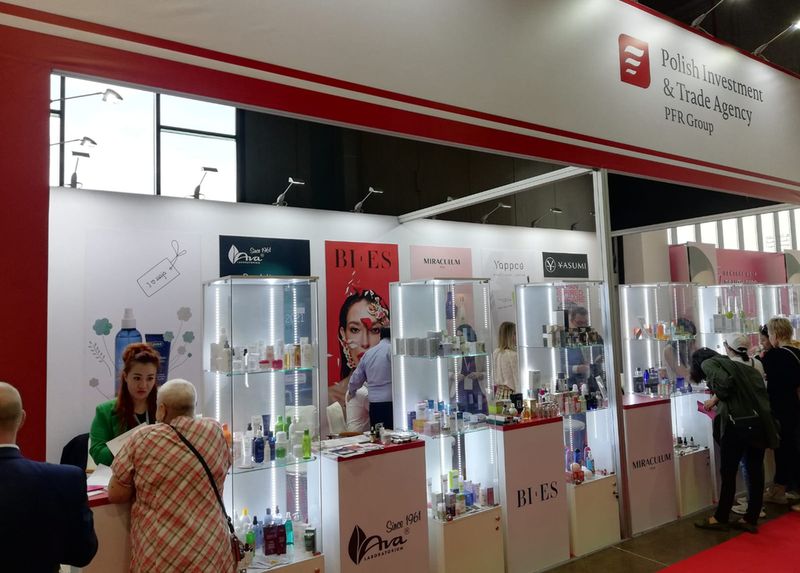 The following companies presented themselves on the stand:

The cosmetics sector in Kazakhstan

In 2020, Poland was among the top five suppliers to Kazakhstan of the following products: perfumes and toilet waters, lip and eye cosmetics, manicure and pedicure products, creams, hairsprays, cosmetics used before,, or after shaving, as well as deodorants and antiperspirants.

Thanks to the high quality of Polish products, they have been appreciated by Kazakh consumers for many years. Residents of Kazakhstan know and appreciate such Polish brands as Eveline, Inglot or Bielenda. Since 2021, thanks to the active support of the PAIH Foreign Trade Office in Nur-Sultan, the Ziaja brand is also present on the Kazakh market. As a result of participation in the Central Asia Beauty Expo, more Polish brands will be able to appear on Kazakh shelves.

Photo gallery: