The XIV European Economic Congress took place in Katowice on the 25-27th of April. This year's ECG was attended by over 8,500 people. The event gathered representatives of both the public and private sectors. The panels were attended by leaders from the world of business and politics from Poland and abroad. On behalf of the Polish Investment and Trade Agency, the Congress was attended by among others the Chairman Krzysztof Drynda and PAIH Board Member Grzegorz Słomkowski.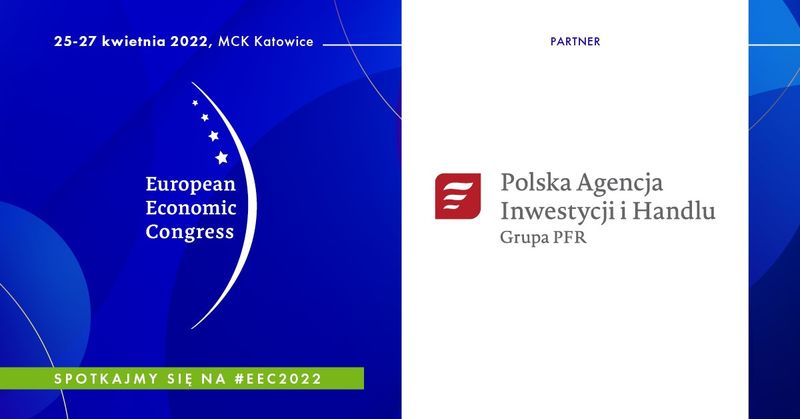 Over three days of talks and debates, over 150 thematic sessions were held, during which nearly 1,000 experts from the world of business and politics shared their knowledge. This year's Congress was dominated by the situation in Ukraine and Poland's involvement in helping our eastern neighbour. However, the agenda of the event also included topics related to the green transformation and reconstruction of the economy, as well as processes related to accelerated digitization and new technologies.

PAIH representatives took part in panels devoted to investments, foreign expansion and economic relations. Chairman Drynda participated in the following sessions: "Global trade and geopolitics", Polish-American economic cooperation" and "Foreign trade in unstable times" and opened the Investor without Borders gala. Deputy Chairman Słomkowski spoke in the panels on "Nearshoring" and "The Forum for Cooperation Poland-Africa". The session on Polish-African relations was conducted by Maciej Klósak, Head of PAIH's Foreign Trade Office(ZBH) in Casablanca. The other panelists were Deputy Director of PAIH's Centre for Export Łukasz Grabowski - session "Foreign Expansion of SMEs" and Head of the Frankfurt ZBH Łukasz Chrabański - panel "Polish-German economic relations".