On March 2, 2022, PAIH's Management Board Members Grzegorz Słomkowski and Zdzisław Sokal and the President of the Polish Hospital Federation (PFSz) Jarosław J. Fedorowski signed an Agreement on cooperation between the two organizations. The aim of signing the document is to confirm their good cooperation so far. It will also allow the Polish Investment and Trade Agency to gain access to the wide range of knowledge held by PFSz's experts.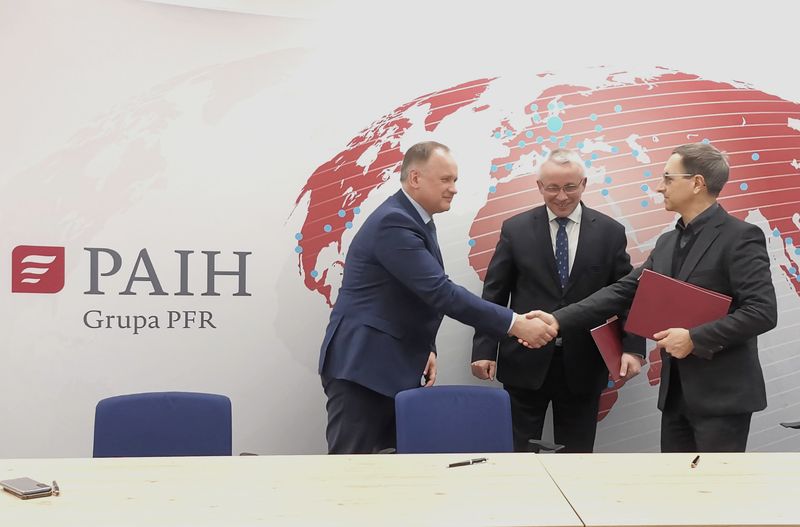 Cooperation between PAIH and PFSz
We started to cooperate in 2021. At that time, the Polish Investment and Trade Agency granted honorary patronage over our report on the medtech sector "Top Disruptors in Healthcare". The material prepared by us is the largest compendium of knowledge about medical startups operating in Poland. Recently, we were a partner for the health / medtech section in the last report prepared by PAIH together with the Digital Poland Foundation - Invest in Digital Poland. - Jaroslaw J. Fedorowski PFSz's Chairman recalls the beginnings of cooperation with PAIH.
Another joint initiative of both organizations was a webinar for Polish companies producing medical equipment. The topic was the financing opportunities and potential partnerships for the medtech sector in Poland, which had over 100 participants.
As PAIH, we are in constant contact with the Polish Federation of Hospitals and are happy to undertake various types of activities together. One of our recent joint initiatives is to establish constant contact between PAIH 's Center for Investments and PFSz. Thanks to the vast knowledge of experts from the Polish Federation of Hospitals, in among other things, the field of AI in medicine, we can jointly engage in meetings and consultations regarding advanced solutions for the medical sector, also as part of inquiries arising in CI projects. - Grzegorz Słomkowski emphasized the importance of joint relations.
The signed Agreement will allow the Polish Investment and Trade Agency to gain access to the wide range of knowledge of PFSz experts. We are very pleased and hope that cooperation with the Polish Hospital Federation will not be limited to activities only in Poland. The agreement will also facilitate the transfer of knowledge to PAIH's Foreign Trade Offices. - said Zdzisław Sokal.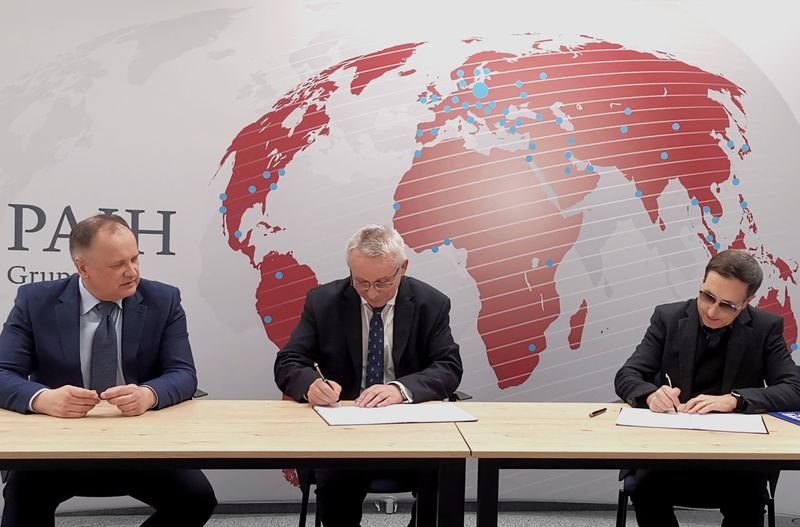 The Federation of Polish Hospitals

The Federation of Polish Hospitals is a nationwide organization of employers which was founded in 2011. PFSz associates hospitals regardless of their ownership structure, size, specialist profile or operating model. The federation directly associates more than 250 hospitals. Through agreements with local and sectoral hospital associations, PFSz also functions as an umbrella organization for about 500 hospitals.

The Federations main goal is to improve the conditions for the functioning of hospitals. PFSz works towards obtaining better financing for them, increasing the importance of their management staff as well as the saefty of both patients and staff. The organization also works for improving quality, good management practices, education and good legislation. PFSz belongs to the largest multi-branch employers' organization in Poland - The Employers of the Republic of Poland.