Representatives of the Polish Investment and Trade Agency participated in the Polish-Senegalese economic roundtable. The meeting was part of the Polish companies economic mission to Dakar.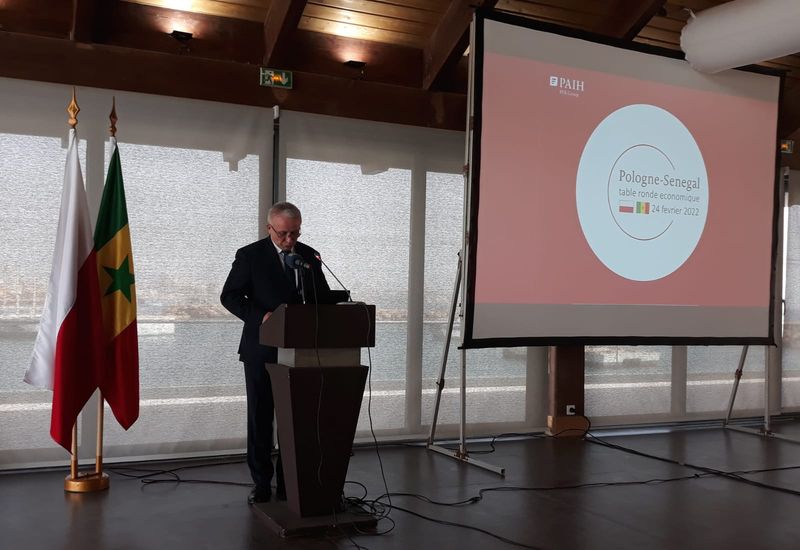 The Polish-Senegalese economic round table brought together Polish and Senegalese companies. The economic mission, which began on the 24 February, together with the PAIH business forum, allowed to present Polish cooperation projects, both in the bilateral and pan-African context.

As part of the Polish mission, 25 representatives from 13 companies took part in the event, and about 50 companies participated from the Senegalese side. The meeting also brought together representatives of governments and business-oriented institutions. The event was attended by among ohers, Margareta Kassangana, Ambassador of the Republic of Poland to Senegal and Mountaga Sy, Director General of the Senegalese National Agency for the Promotion of Investment and Major Works (APIX). During the talks, the Polish Investment and Trade Agency was represented by Zdzisław Sokal, Member of PAIH's Management Board of PAIH.
Our meeting today is the best proof of the importance of the Polish-Senegalese partnership. We see great potential for the development of our mutual economic relations. Especially since they have been at a good level for many years. Senegal is one of the most important Polish partners in Africa and a key partner in West Africa - our gateway to this part of the continent - said Zdzisław Sokal, Member of PAIH's Management Board, during the meeting.
The meeting in Senegal is part of the preparation for the Polish-African Economic Forum, starting on March 28, which will be held in Dubai on PAIH's initiative.

Photo gallery: