The Polish Investment and Trade Agency (PAIH) and the Industrial Development Agency (ARP) seal their existing cooperation and indicate priorities for the future. A partnership agreement was signed at PAIH's headquarters, which sets out further directions of activities in the field of supporting international expansion and economic promotion of Polish companies, as well as for attracting and serving domestic and foreign investors.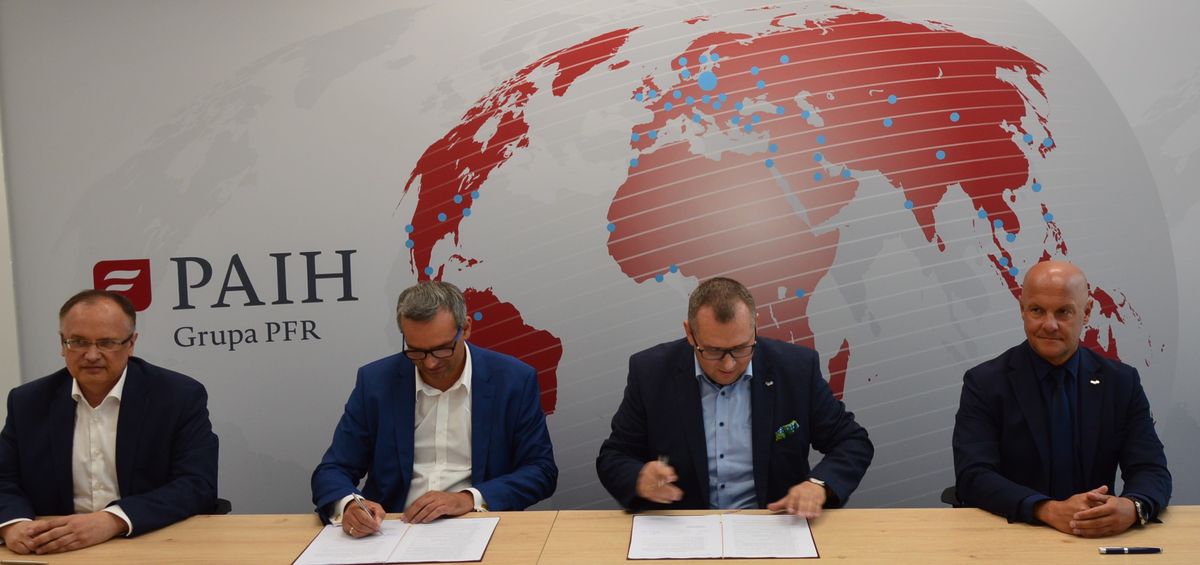 The document was signed by PAIH's Chairman Krzysztof Drynda, Member of PAIH's Management Board Grzegorz Słomkowski, Deputy Chairman of ARP's Management Board Paweł Kolczyński and ARP's Managing Director Konrad Trzonkowski. The agreement concerns Special Economic Zones managed by the Industrial Development Agency. The institutions undertook to take on further joint initiatives, aimed at contributing to the promotion of the areas covered by the agreement in terms of attracting foreign and domestic investments, as well as the internationalization of Polish companies.

The main assumption of the inter-agency activities is to support and develop a stable investment environment and cooperation for the development of the activities of Polish companies in Poland and abroad. The declaration includes, among other things, the improvement of procedures related to acquiring new investment offers, as well as acquiring and serving new projects. It is also about improving the processes of supporting the international expansion of Polish companies. PAIH and ARP will continue to take actions to influence the economic development of the regions managed by ARP, their promotion, as well as supporting the influx of new investors to Poland and building the export potential of companies operating in the zones.

The agreement will be implemented, among other things, in the field of promoting the SEZ investment opportunities to potential investors who contact PAIH, or by improving the skills necessary in preparing and promoting investment offers. As part of the activities related to the preparation and conduct of joint services for investors and entrepreneurs, PAIH and ARP will cooperate, in acquiring new locations for investment. They will also support the process of creating and preparing new areas and engage in the organization of B2B missions with potential contractors in foreign markets. As part of the support for export, activities of a strategic nature will be carried out for the discussed areas, as well as information and training programs for institutions involved in the process of building companies export potential.

The next stage of cooperation

The Polish Investment and Trade Agency and the Industrial Development Agency, both being agencies belonging to the Polish Development Fund Group, have already had a long and successful partnership. The agreement is a seal to the successful cooperation so far. The new declaration sets new directions and priorities that will help to intensify the activities taken so far, for the benefit of Poland's economy.

Photo gallery: