In February, Poland came third in terms of the inflow of foreign direct investment. The country announced 30 projects worth $ 1.2 billion. In the international race, only the United States and Spain were ahead of Poland. The Polish Investment and Trade Agency's (PAIH) experts emphasize that such a good result is due to a stable economy, educated and proactive employees and well-tailored support tools.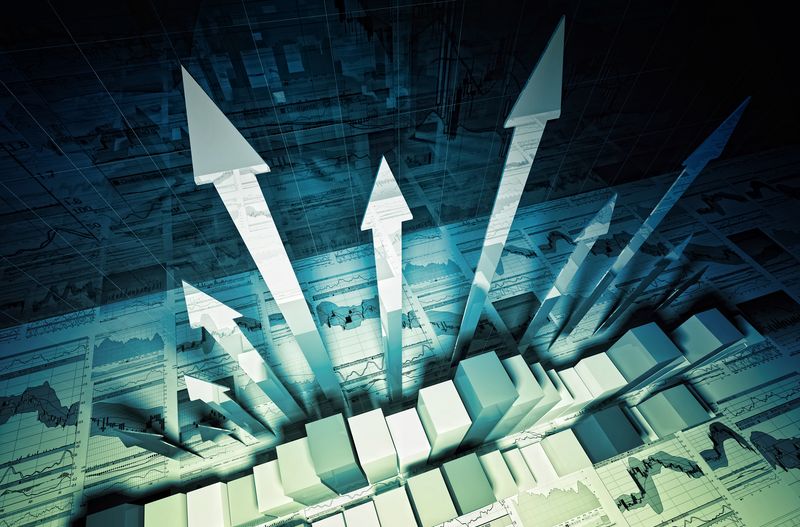 © jukai5 - Photogenica


According to the fDi Markets data - an analytical company from the Financial Times group, which is the largest global database of FDI - Poland is the third preferred location in the world for foreign investors. In the international ranking, this European country was ahead of, among others, Great Britain, which also had 30 new investments, but of a much smaller value, USD 541 million. Only the United States was ahead of Poland, where 104 projects worth USD 5.1 billion were announced, and Spain - 50 projects worth USD 3.7 billion.
Poland's high position in the fDi Markets ranking is the best proof of the exceptional attractiveness for investors of our country. Especially in times of uncertainty related to the pandemic, when the number of investments in the world is falling and competition is growing, we are very pleased with their growing inflow to Poland. We owe this to a stable economy, highly educated employees and a positive investment climate at the level of statutory solutions - says Marcin Fabianowicz, Director of the Polish Investment and Trade Agency's Investment Center.
Pro-investment solutions are manifested, in among others, the form of special economic zones or tax incentives, and Poland's historically stable economic development, which in recent years is illustrated by numbers: the average GDP growth in 2009-2019 was 3.6%, Poland also gained high ratings from agencies such as Fitch, Moody's and S&P . As the sixth largest economy in the EU in terms of GDP, Poland also has a strategic location on the map of Europe. All these factors translate into the country's high position as a beneficiary of the nearshoring process, i.e. relocating production plants, e.g. from Asian countries, to less distant regions - such as Poland.
For many investors, the time necessary to carry out all procedures and start operations, is of key importance when choosing a location. Thanks to PAIH's support and that of our partners, investors can count on a very efficient service. I would like to emphasize that Poland offers a very attractive system of incentives, including government grants, which have recently been significantly modified, in order to better meet the expectations of investors - adds Marcin Fabianowicz.
There is more good news. The Polish Investment and Trade Agency recorded an increase in the number of new investments in the country y / y, their value and the number of new jobs created. Until April of this year PAIH closed investment projects worth EUR 1.6 billion compared to 200 million in the previous year. The number of projects increased from 12 to 25. Due to new investments, there are also many more - over 200 percent higher - new jobs. This shows that there are actually more and more arguments in favor of locating long-term strategic investments in Poland.

- Among the largest investments, those that prevail are those related to modern technologies, which create specialized, highly paid jobs and ensure the transfer of technology. Here I mean the electromobility, electronics, ICT or Medtech sectors. It is these industries of the future that we want to focus on, by actively looking for new investors. The latest example of this type of investment is the Align Technology plant, which will spend almost PLN 550 million in Wroc³aw, employing 2,500 people. I am sure that there are still many large and interesting investments ahead of us this year - emphasizes Fabianowicz.

In 2020 - according to UNCTAD data - declines in foreign investment inflows were recorded worldwide. Year-on-year, globally, FDI shrank by 42%, totaling USD 895 billion. This negative trend has affected, among others, Germany, France, Brazil as well as the US. Although in the case of many countries the black scenario of delaying or postponing investments due to the crisis has materialized, the data on FDI looks promising for Poland. The fact that Covid-19 affected Poland to a much lesser extent, is shown by recent investments: the expansion of Northvolt in Gdańsk, the expansion of Faurecia in Wa³brzych, another investment by SK IE Technology in D±browa Górnicza or the new Align Technology plant in Wroc³aw.

About the Polish Investment and Trade Agency

The Polish Investment and Trade Agency (PAIH) is an advisory institution operating in cooperation with the Polish Development Fund Group (PFR) under the leadership of the Ministry of Development, Labor and Technology. PAIH is the first point of contact for exporters and investors. It operates both in Poland and through a network of offices around the world. It strengthens the recognition of Polish brands on international markets, promotes domestic products and services as well as technological solutions created in Poland. The agency helps entrepreneurs choose their optimal expansion path abroad. It also supports the inflow of direct foreign investments to Poland and the implementation of Polish investments in the country. PAIH cooperates with the public sector and regional partners, offering, among other things: training, audit and promotion of investment properties, cooperation in the organization of business missions and communication support in the implementation of joint projects.