In 2021 the Global Gaming Market was valued at USD 198.40 billion, more the film and music industries combined! The rapid growth and unlimited potential of the Game Dev continue to attract investors from all over the world.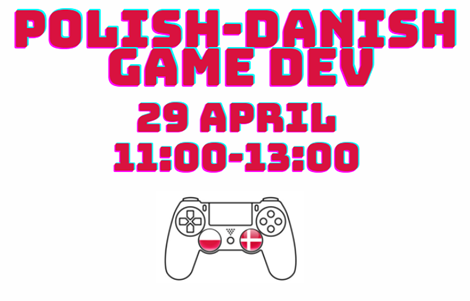 In the webinar we will have a closer look at the game dev industries in Denmark and Poland, neighbors across the Sea.

Overviews of the Game Dev Scenes from Poland and Denmark will be provided by:
Jakub Marszałkowski, Head of Game Industry Conference, co-founder and Board Member of Indie Games Poland &
Jesper Krogh Kristensen, Game consultant in the Danish business cluster for Digital Visual Industries, Vision Denmark.

Moreover, Tymon Smektała Lead Designer at Techland (The Dying Light series) & Søren Lundgaard, CEO of Ghost Ship Games (Deep Rock Galactic) will share their success stories and plans for the future.

And on top of this, you will learn about the investment opportunities from Søren Lass (Interactive Denmark), Łukasz Rosiński (Varsav Game Studios) and Radzym Wójcik (Baker McKenzie) & Michał Skuza (Trigon Investment Banking).

In addition, we will discuss Sate support for the industry with Ulla Rønberg (Dansk Erherev) & Wojciech Trusz (the Polish Investment and Trade Agency).

How Polish and Danish Game Dev markets are going to develop and is the sky the limit?

Find out from the experts!
Date: 29 April 2022
Time: 11:00-13:00
Remarks: The webinar will be held online and in English.
Registration: Free of charge


Registration for the webinar is available in the following link.
Further information:
Jarosław Galuba, III Secretary, Embassy of Poland
e-mail: jaroslaw.galuba@msz.gov.pl