The meeting with Business France representatives in PAIH's office is a promise to increase economic cooperation. Business France is a French export and investment promotion agency established in 2015. The meeting took place on the 9th May as part of the visit of representatives of the French agency to Poland and establishing relations. The meeting at PAIH's Warsaw headquarters was one of the main points of the visit of Business France representatives to Poland.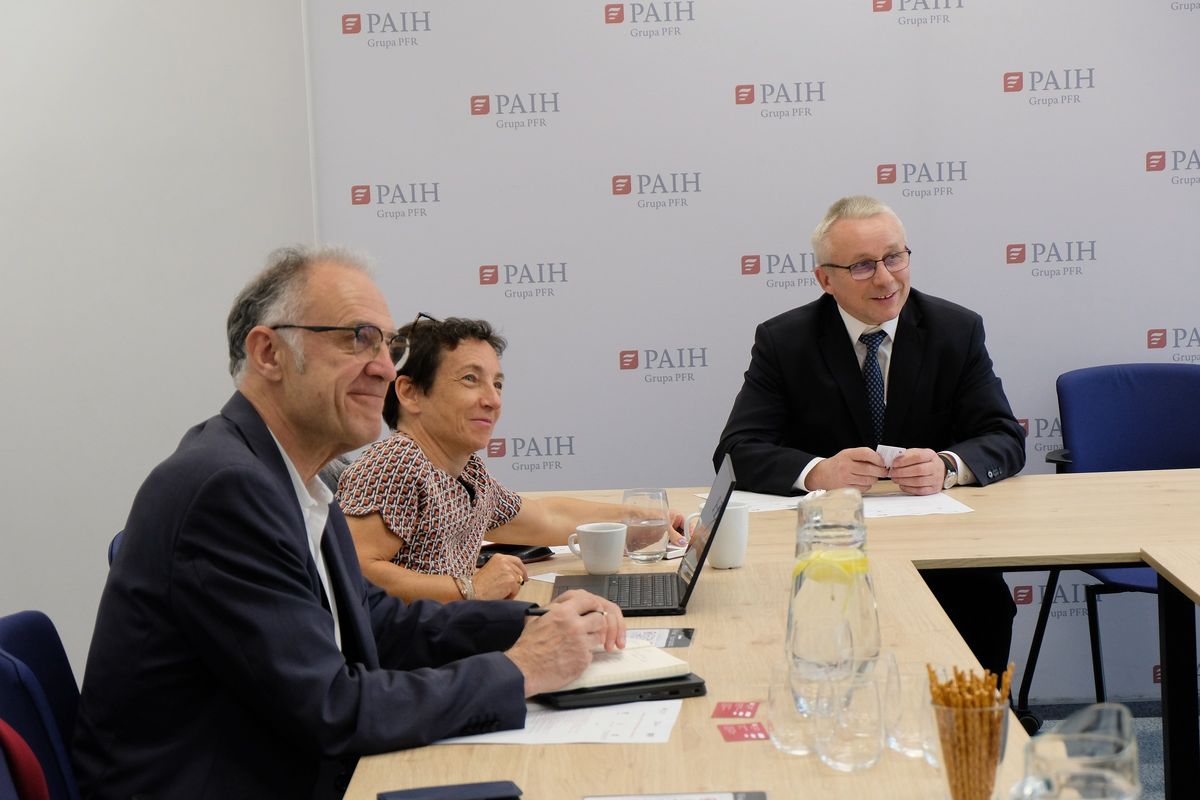 The guests were welcomed by Zdzisław Sokal, Member of PAIH's Management Board. He assured the guests about the openness of Polish companies to French investments, the rich export offer of goods and services from Poland, as well as about the interest of our market in what France has to offer.

The subject of export support by Business France was presented by Philippe Yvergniaux, Director of International Cooperation. Catherine Jurovsky, project director at Business France, told participants about the aspects of product brand promotion in France.

PAIH's offer was presented by the Agency's experts - Łukasz Grabowski, Director of the Department for Export, presented instruments supporting the expansion of Polish companies. Mateusz Mazur from the same department talked about cooperation between the two countries so far. Tomasz Kopka from the Investment Department presented examples of Polish-French investments. The meeting was also attended by Anna Somorowska representing the Women's Entrepreneurship Foundation.

The participants agreed that the meeting and exchange of knowledge offer great prospects for future cooperation and increasing both economic exchange between our countries as well as joint investments.

Photo gallery: