The Polish Investment and Trade Agency (PAIH) invites you to participate in the International Business Forum and Fair, where you will be able to meet Polish entrepreneurs. The event takes place on March 25, 2023, in Galway, Ireland.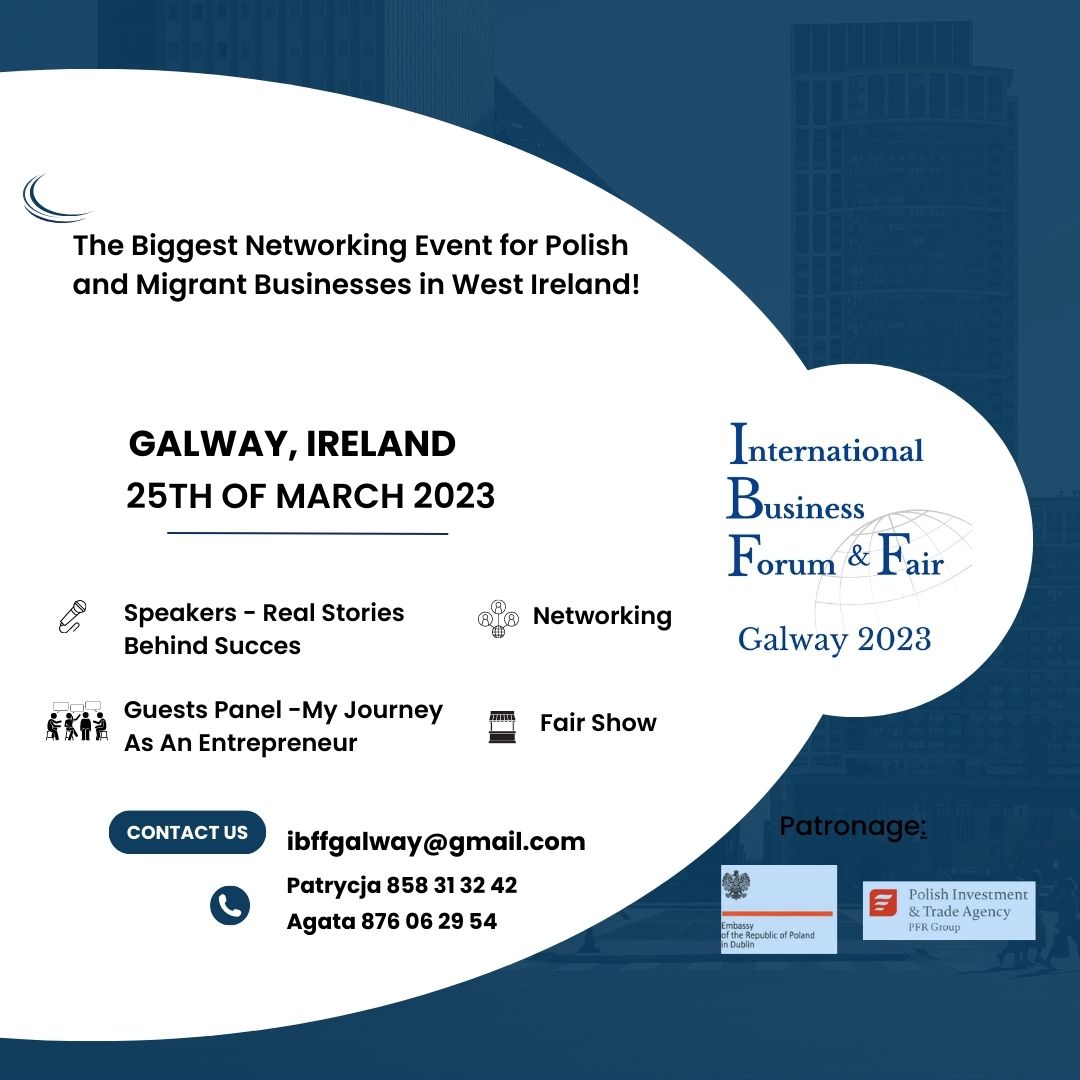 An event is addressed, among others, to companies that are looking for new business partners, whether in the form of selling their products/services or, for example, in the form of a franchise. The main goal of this event is to promote Polish entrepreneurship in Ireland, and the primary beneficiaries of this event are sole proprietorships and SMEs.

This event will consist of the following:
business conference on business development and motivation in business;
expo, during which services or products can be presented to a broader audience and new business contacts can be established through networking;
a discussion panel, with guests speakers sharing their entrepreneurial experience in Ireland;
presentations of the various government and non-governmental initiatives designed to support business in Ireland, mentoring and advice on funding and grant opportunities.

Detailed information on the event and recruitment is available via: ibffgalway@gmail.com.