The Nordic Organic Food Fair has crowned Poland as it's 'Country of the Year' for its 10-year anniversary edition, which takes place at MalmöMässan on 16-17 November. The Polish Investment and Trade Agency (PAIH) as well as Poland's National Support Centre for Agriculture (KOWR) organised the Polish Pavillons.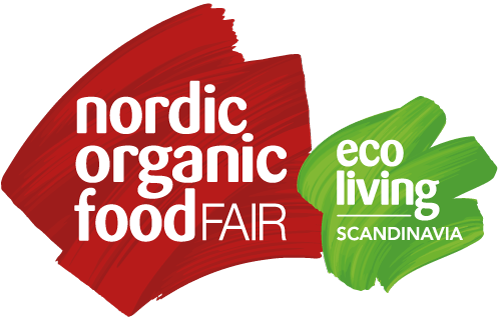 This year, the Nordic Organic Food Fair will celebrate its 10-year anniversary with a brand-new look and four refreshed feature areas: Plant Based Show, Natural Beauty Show, Natural Health Show, and the Free from Trail.

Organic food production in Poland is on the rise. The market is projected to reach 10% market share by 2030. Furthermore, the Polish natural and organic cosmetics segment has been increasingly recognised and young innovative companies are heavily emerging on the global market. These, among others, are the reasons why Poland will be awarded the 'Country of the Year' title at this year's event.

Opening Ceremony

As well as celebrating the opening of the Polish year, the opening of the fairs will be celebrated with a special ribbon cutting with Polish Ambassador to Sweden, Joanna Hofman and a 'Country of the Year' diploma will be presented by Managing Director of Diversified Communication, Carsten Holm.

The opening ceremony will start at 9.20am on 16 November at MalmöMässan.

Two Polish Pavilions

Natural, organic and sustainable products is growing in Poland and becoming a lucrative market especially with conscious consumers. Eco Living Scandinavia (co-located with Nordic Organic Food Fair) will feature the very best choice of polish beauty, skincare and personal care on a dedicated Polish Pavilion organised by the Polish Investment and Trade Agency and KOWR.

Opportunities for the Swedish market

Highlighting key trends and opportunities for Polish products in Sweden, two talks will take place in the show's free to attend seminar programme. On the 16 November 'Trends from the Swedish and Polish beauty markets. Key differences and similarities' will take place at 11am on the Eco Living Talks Stage. And 'The rise of Polish Organic and opportunities on the Swedish market' will take place on 16 November at 2pm on the Organic Talks stage.

As well as this, a range of cooking demonstrations will take place throughout the two days, showing how foodservice professionals can use organic polish food and drink products for their menus or establishments.

To register for a free trade ticket, please visit www.nordicorganicexpo.com.