The program Poland. Business Harbour was honored with a Special Award by the jury of the Software Development Association Poland. The association brings together 165 representatives of the IT sector from all over Poland. SoDA's mission is to promote, support, develop and integrate Polish companies from the software sector. The jury is also an important platform for sustainable partnership in the field of IT development for the entire SME sector in Poland.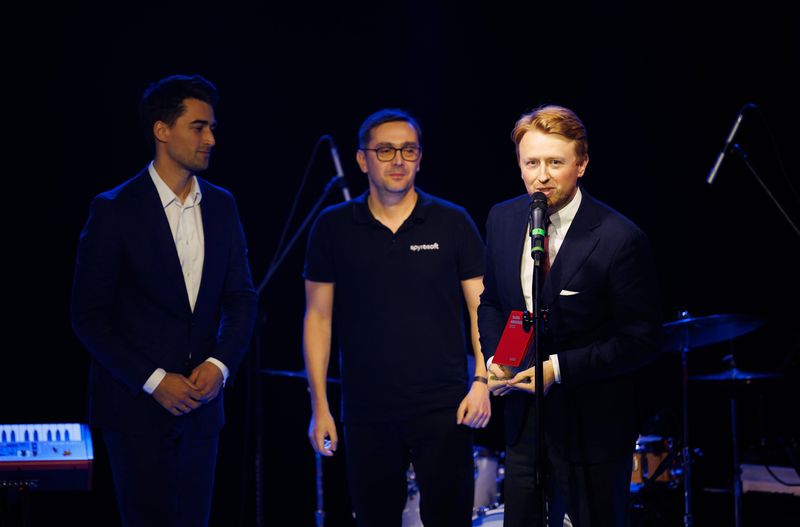 The award was presented as part of the SoDA Conference held in Wrocław on 28-29.09. The event was held under the honorary patronage of the Ministry of Development and Technology. The discussion panels were attended by numerous leaders of the IT sector from around the world.

At the same time, all the institutions involved in the implementation of the Poland.Business Harbour program, i.e.: KPRM, MSZ, MRiT, PARP and PAIH, were distinguished at the same time. The award was received by PAIH's experts, Radosław Pituch and Jan Rogowski during the SoDA Awards gala, which was the culmination of the entire event. The jury appreciated the wide range of support tools addressed to the IT industry in Poland, its innovativeness and coherent program concept. The granting of the award was justified by the following words:
Poland.Business Harbour as a comprehensive package, enables IT professionals, startups and other companies trouble-free relocation to the territory of the Republic of Poland. In this way giving great support to the IT sector, which has for years been struggling with a staffing gap.