PAIH Business Forum will take place in one month. In just four weeks, meetings with PAIH's experts, both from the Head Office and our Foreign Trade Offices, as well as regional and industry workshops will begin.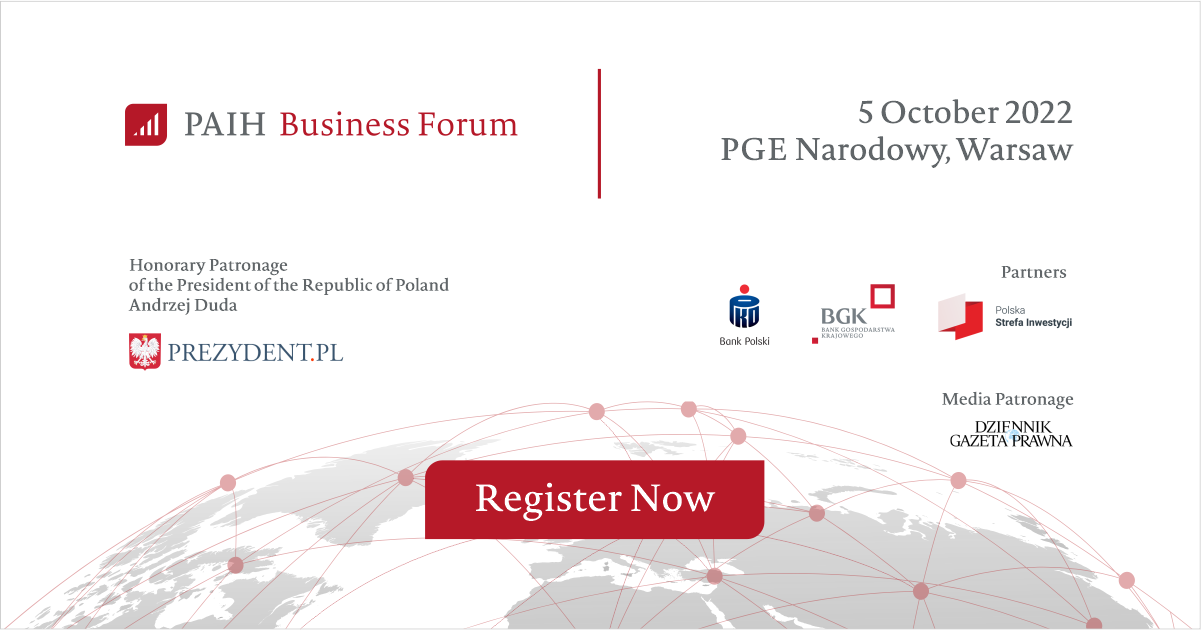 The event will be an opportunity to learn about current opportunities and challenges on international markets and investment opportunities in Poland. The agenda of this year's meeting will also cover the prospects for international cooperation in the difficult conditions of war and "post-covid" reality.

PAIH Business Forum will take place on October 5th at PGE Narodowy.

Registration is possible on the website paihforumbiznesu.gov.pl.

For all those interested in participating in the PAIH Business Forum, we have also launched the PFB2022 hotline - number: +48 22 334 99 44.