Between April 5-15, 2022, a trade and educational mission of Polish companies to Chile and Argentina took place. Entrepreneurs from Poland also participated in the international trade fair dedicated to the space and aviation sector FIDAE 2022 and in the Space Industry Day organized at the Polish Embassy in Buenos Aires. The main goal of the mission was to establish relations and create opportunities for technological and commercial exchanges between companies from Poland, Argentina and Chile and to promote Poland's space sector potential at international events.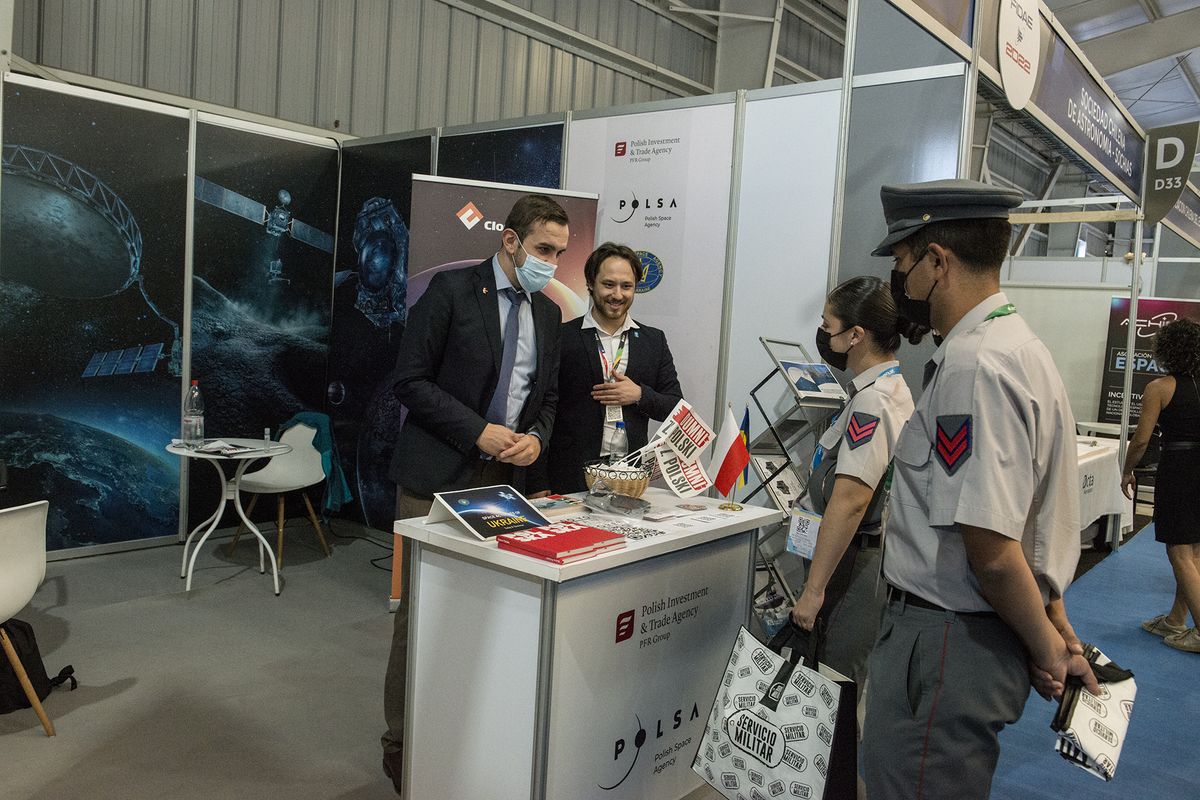 The FIDAE aerospace fair is the largest event of its kind in all of Latin America. The event annually gathers almost 200 delegations from nearly 50 countries and over 400 exhibitors. FIDAE is recognized worldwide as the leading event in the region. Presence at the event was an excellent opportunity to promote the Polish aviation and space sector by entrepreneurs and institutions from Poland. As part of the event, PAIH's foreign trade office in Santiago organized a meeting for POLSAT with the commander of the Chilean Air Force responsible for space.

After the fair, the mission traveled to Argentina, where PAIH's foreign trade office in Buenos Aires supported the Embassy of the Republic of Poland in the organization of a Space Industry Day. During the event, the Polish space sector was presented by participants of the mission - representatives of Polish companies and research units. The meeting was attended by the Argentine space agency Comisión Nacional de Actividades Espaciales of Argentina (CONAE).

The Polish trade and scientific educational mission ended with the signing of several official cooperation agreements and one private MOU.

Photo gallery: